GAGE PARK — Ed Burke will not be the 14th Ward alderperson for the first time since the late '60s.
The longtime "dean" of City Hall and one-time chair of the city's finance committee was one of Chicago's most powerful aldermen for decades. He's now under indictment for federal racketeering, bribery and corruption charges, accused of trying to steer tax work to his law firm by holding up permits for a Burger King in his Southwest Side ward.
Speaking to his influence, Burke ran for reelection in 2019 after he was indicted and famously won.
The alderman's expected to stand trial for the federal charges in November. He announced in late 2022 he would not seek reelection.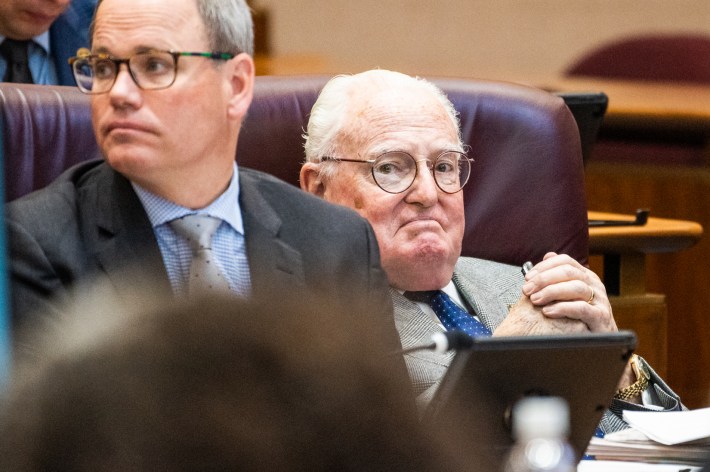 Two candidates with some experience in local politics are running to replace Burke: Jeylú Gutiérrez and Raul Reyes.
The 14th Ward includes Gage Park, Archer Heights and parts of Brighton Park and Chicago Lawn.
The election is Feb. 28.
More on the candidates:
Jeylú Gutiérrez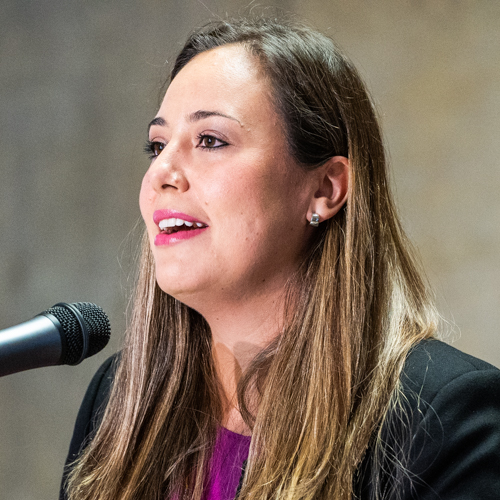 A Brighton Park resident, Gutiérrez works as the district director for county Commissioner Alma Anaya, whose district includes much of the Southwest Side.
Gutiérrez got into politics by volunteering for Jesús "Chuy" García's 2015 mayoral campaign, she said. She's also worked as a counselor, community liaison and in other roles at Benito Juarez High School in Pilsen and Hernandez Middle School in Gage Park.
Gutiérrez was inspired to run for alderperson after experiencing uneven access to city services in different parts of the 14th Ward, she said. As alderperson, she'd work to improve how those services are distributed, she said.
"Some services don't come to us even though we're the same ward," Gutiérrez said. "Some areas are cleaner, and their streets are paved and their trees are trimmed. And some other communities don't have the same luck, right? Which amazes me, because we all deserve the same type of services."
Gutiérrez has been endorsed by García and several affiliated politicians. She's raised about $71,000 with donations from Sen. Celina Villaneuva, Rep. Aaron Ortiz and the SEIU IL Council PAC Fund, according to campaign finance records.
Raul Reyes
A staff assistant with the City Clerk's Office, Reyes is making his second bid for a council seat.
Reyes unsuccessfully challenged Ald. Raymond Lopez (15th) in the 2015 election, finishing fifth out of six candidates, according to elections results.
Reyes has ties to Burke and his family, according to finance records and media reports.
Ahead of the 2019 election, Reyes helped Burke gather dozens of signatures to get on the ballot, the Sun-Times reported at the time. Reyes also filed an objection against Burke challenger Tanya Patino, according to the Sun-Times.
Patino ultimately appeared on the ballot and garnered about 30 percent of the vote, not enough to force Burke to a runoff, elections results show.
Additionally, campaign finance records show Reyes accepted $50,000 in December from the campaign fund of former Rep. Dan Burke, Ed Burke's brother.
Reyes did not return requests for comment.
Watch our "On The Block" TV show on The U, CW26 and MeTV.
Listen to "It's All Good: A Block Club Chicago Podcast":