ROSELAND — Two hopefuls are trying to unseat one of City Council's longest-serving members, aiming to bring new leadership to the Far South Side seat after more than two decades.
Cameron Barnes and Cleopatra Draper are challenging Ald. Anthony Beale in the 9th Ward race. Beale, first elected in 1999, is seeking his seventh term representing Chatham, Roseland, Pullman, Washington Heights, West Pullman and Riverdale.
Sonya Thompson Dorsey withdrew from the race in December after two residents challenged her signatures. Dorsey said she still plans to participate as a write-in candidate, she said. 
The 9th Ward has seen increased development in the past several years, with new businesses like Lexington Betty Smokehouse and Culver's. It's also home to Pullman National Historical Park, which opened in 2021.
The election is Feb. 28. If no candidate receives at least 50 percent of the vote, the top two finishers will go to a runoff April 4. 
More on the candidates: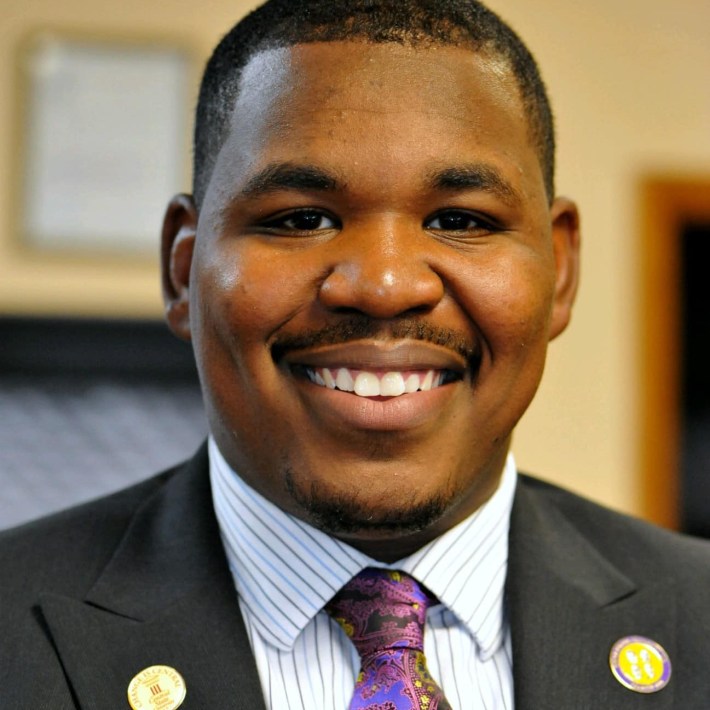 Cameron Barnes
Barnes, 24, hopes his passion for activism and experience working for the Rev. Jesse Jackson as the national youth director of the Rainbow PUSH Coalition will appeal to 9th Ward residents.
Barnes, a native of Golden Gate, said he was inspired to run for alderperson after seeing businesses in his community close. 
Seeing the living conditions at Concordia Place Apartments, a Far South Side apartment complex residents said had mold and water issues, also propelled Barnes to run, he said. Barnes thinks the situation could have been handled differently by leaders, he said.
"… My neighbors would say, 'Cameron, we see you on television. We see you going around the country. I saw you doing this. And we're proud of you.' I felt that … you see me across the country doing this work, but I'm not helping you as my neighbor," Barnes said.
Barnes plans to focus on revitalizing the ward while fighting gentrification, innovating how education is done in the area and prioritizing resources for residents, he said. 
Barnes wants to bring in contractors, real estate developers and investors of color who will agree to not push out Black community members and give them the first grabs at vacant lots that could be used for development, he said. Barnes also wants to create a plan that will teach community members how they can obtain vacant lots, he said. 
Barnes wants to teach these and other ways of creating generational wealth in local schools and create "a new and robust innovative education plan" to roll out in the fall, he said.
"I want to be the First Gen Z'er elected to the Chicago City Council," Barnes said. "We have proven ourselves. It is time out for people to stop saying, "You're not qualified. You're not old enough.'"
Barns is an associate minister at New Faith Missionary Baptist Church of Chicago, a general board member of nonprofit youth organization You Matter 2, Inc. and part of Omega Psi Phi Fraternity, Inc.
Anthony Beale
Beale was one of the youngest City Council members when he was elected to his seat at 32. He has shaped the Far South Side ward for nearly 25 years.
Beale has helped led a growing economic resurgence in parts of the 9th Ward, overseeing the opening of the Pullman Community Center. Plans for a combination microbrewery, coffee roaster and restaurant; 101-room hotel; grocery store and Invest South/West projects in Pullman and Roseland have been announced in Beale's latest term.
"I think the community sees that we've had a lot of progress, a lot of accomplishments, even with the National Monument, the Pullman Community Center, Amazon Whole Foods, SC Johnson, Method, Gotham Greens. I mean, you can go on and on, on the things that we've been able to accomplish, and we still have a lot more coming," Beale said.
If reelected, Beale hopes to concentrate heavily on developing the Roseland Community Medical District, bounded by 110th Street, Stewart Avenue, Michigan Avenue and 112th Street. The district falls within the 9th Ward after last year's remapping process.
Established by the Roseland Community Medical District Act in 2011, the district was created by then-Gov. Bruce Rauner to attract medical and research facilities, academic centers and other facilities that could facilitate growth in the health care field in Roseland, not far from Roseland Community Hospital. 
"We're working on a plan that we're putting in place to really grow, the hospital, as well as the whole medical district as a whole to bring more medical services into the area," Beale said.
The CTA's $3.6 billion plan to extend the Red Line nearly 6 miles and move its terminal from 95th Street to 130th Street will also be an ongoing focus, Beale said.
Beale supported the taxing district created to help pay for the massive project, but he has also spoken out against putting the financial burden on other parts of the city.
Beale was among aldermen who voted against the new ward map in May, saying, "There's nothing fair about this process."
Beale said he is confident in his constituents' support. He has solidly won his five reelection bids, never facing a runoff.
"They're looking forward and they know that I have a vision and I fight on behalf of the community, independent voice, and I think they appreciate the job that they have sent me to do over and over again, and I think they want me to continue doing that job," Beale said.
Cleopatra Draper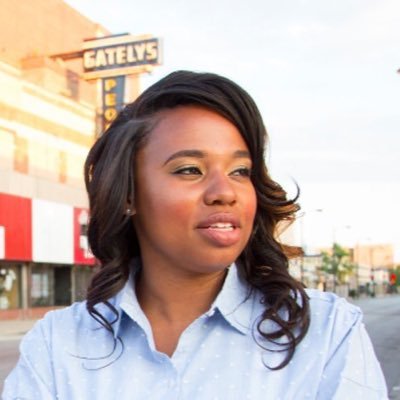 Draper, known for her role as a radio personality at South Side radio station WVON 1690 AM, is making her second bid to lead the 9th Ward. She earned about 25 percent of the vote in her attempt to unseat Beale in 2019. 
This year, the second-time candidate was first person in line to file her election paperwork in November, the Reader reported.
"When we filed in November, I filed the same amount of signatures that voted for me," Draper said. "So what that means is that I've stayed committed not only to the people that care about change, but I'm in the business of making change happen in the 9th Ward. And building upon that is all we've been doing."
Draper, a Chicago native, moved to the 9th Ward in 2015 to find a better life for her and her family, but she noticed residents were experiencing food and transportation insecurity and had other needs that weren't being met, which inspired her bid for elected office, she said.
Draper also founded and runs Rose in Roseland, a nonprofit that distributes goods to neighbors, and fresh produce to food pantries and senior homes. 
Draper's goals are to revitalize the Roseland business district, bring better grocery stores to the area, improve housing stability and mental health facilities, fight "food apartheid" and tackle gun violence, according to her website.
"The goal is to revitalize the 9th Ward, the Far South region," Draper said in a December YouTube video. "This is not just a singular race. This is to change and enhance the quality of life Black folks on the far South Side. We've been neglected for too long, and I'm not accepting another day to live in a food desert, a medical desert, transportation desert, child care desert. Where and in what form or fashion is that community?"
If elected, Draper also wants to bring essential services to South Michigan Avenue, create new and expand existing businesses and address public safety concerns, she said.
There are "simple asks" from residents that haven't been a priority and could be solved with a new alderperson, Draper said. This includes "lighting, return calls from the alderman, access to the home and business camera program, access to affordable wifi, visibility from, not only the police, but from those that are here to serve us, i.e. the alderman," she said.
"Accountability goes both ways from me to the residents, and that's the difference," Draper said. "That's the contrast and leadership here, and that's what I have to offer when we take the seat."
Listen to "It's All Good: A Block Club Chicago Podcast":