UPTOWN — A portion of Montrose Harbor has been sectioned off to film a new Apple TV+ show.
The show, which has a working title of "Durango 60623," has built a set on Cricket Hill that features a fake house. About half of the hill within Montrose Harbor is fenced off for the production.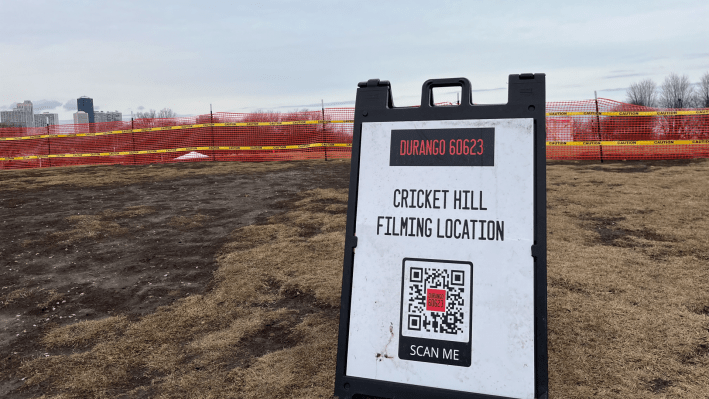 "Durango 60623" is an adaptation of science fiction novel "Dark Matter" by Blake Crouch. The story, which is set in Chicago, revolves around a physicist who is abducted and taken into an alternate version of his life. The nine-episode series will star Joel Edgerton and Jennifer Connelly, according to Deadline.
Chicago was chosen for the production location and filming got underway by October, according to industry publication Screen Magazine.
The scene being shot at Montrose Harbor involves a house being buried in snow, with the production crew planning to use fake snow to simulate a blizzard, according to a flyer posted at the site.
Film crews began prepping the site Jan. 9 and have a three-week permit for the shoot, according to the flyer. Two days of filming are tentatively planned for this week.
Filming is slated to wrap in the spring, according to the magazine.
Listen to "It's All Good: A Block Club Chicago Podcast":