CHICAGO — There's a Black author book fair, reggaeton brunch party with bottomless mimosas, an animal adoption event and more happening this weekend.
Here are 13 things to do in Chicago this weekend:
7-11 p.m. Saturday
WNDR Chicago, 1130 W. Monroe St.
WNDR Museum is debuting an interactive video game installation called "One Minute" in collaboration with artist Oseanworld. It's inspired by the museum's Yayoi Kusama collection and is among more than 20 other installations. Guests can also enjoy cocktails, arcade machines and games, plus live music from DJ Iggy and DJ Marino. You can buy tickets starting at $38 online.
10:45 a.m.-12:15 p.m.
National Museum of Puerto Rican Arts & Culture. 3015 W. Division St.
Meet the museum's curator and learn more about its one-of-a-kind exhibitions with this free, docent-led tour. It kicks off with coffee, hot chocolate and tea and ends at the gift shop. You can reserve a spot online.
10 a.m.-2 p.m. Saturday
Betty Shabazz Academy, 7823 S. Ellis Ave.
This book exhibition hosted by Betty Shabazz International Charter School is meant to showcase local talent. This free-to-attend event will have readings from authors, author chats, raffles and more. It's open to the public and to all ages. You can reserve a spot online.
Noon-5 p.m. Sunday
Alhambra Palace Restaurant, 1240 W. Randolph St.
There will be a two-hour Latin and American brunch buffet, bottomless mimosas, live DJs and more at "Chicago's #1 Reggaeton Day Party." Tickets are available online.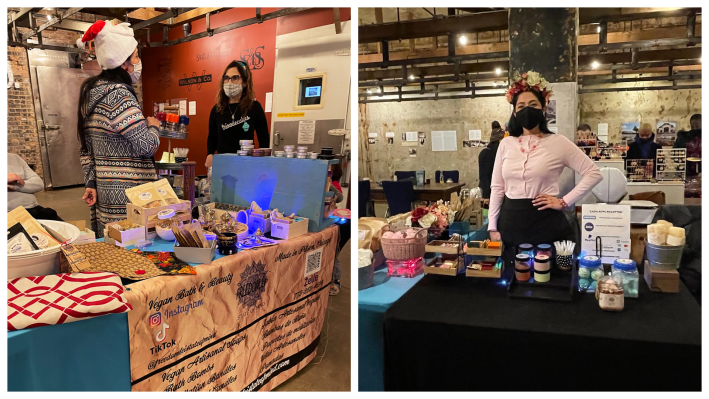 11 a.m.-3 p.m. Saturday
Plant Chicago, 4459 S. Marshfield Ave.
You can buy fresh produce, honey, baked goods, body care products and more from local small businesses at this winter market. There will also be family-friendly activities, live music, food and more. Admission is free, but you can reserve a spot online.
8 p.m. Saturday
Bourbon On Division, 2050 W. Division St.
Dance the night away to '70s disco and rock classics. You can buy tickets for $10-$15 online.
Noon-2 p.m. Saturday
2240 S. Michigan Ave.
Explore contemporary poems, experiment with different forms and learn about various poetry-writing practices. This monthly gathering is led by authors Tim Cox and Maggie Queeney. Lunch will be provided. You can RSVP for free online.
10 a.m.-1 p.m. Saturday
Old Crow Smokehouse, 3506 N. Clark St.
You can dance to Taylor Swift music and enjoy three hours of mimosas at this day party. There will be four varieties of mimosas and $5 Taylor-themed shots. Tickets are $20-$35 online.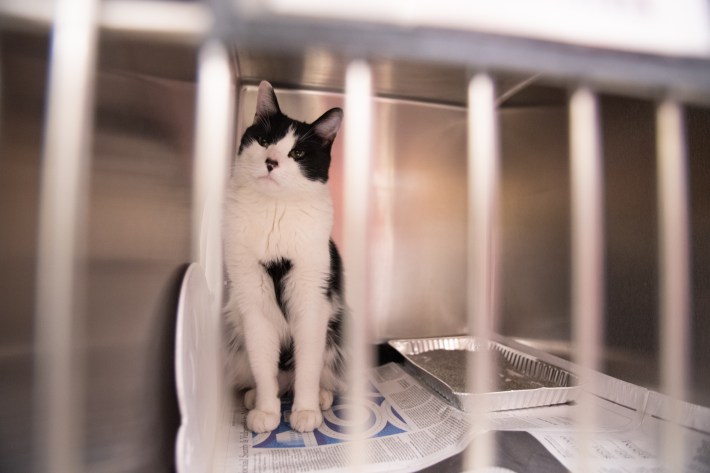 Noon-6 p.m. Saturday
Chicago Animal Care and Control, 2741 S. Western Ave.
You can enjoy hot cocoa and cookies and adopt a pet at this event hosted by Chicago Animal Care and Control. Adoption fees will be waived.
6-9 p.m. Saturday
The Metropolitan, Oak Room, 233 S. Wacker Drive
This fashion show is hosted by the Blue Freedom Project and aims to raise awareness of human trafficking. You must buy tickets here for $60.
Noon-4 p.m. Saturday
You Are Beautiful HQ, 3368 N. Elston Ave.
In June 2004, You Are Beautiful HQ sent blank books to more than 100 hosts around the world for one year. The hosts and their communities filled the pages with ideas and art. Now, nearly 20 years later, the books will be on display. Admission is free, but you can reserve a spot online.
5-8 p.m. Friday
Weinberg/Newton Gallery, 688 N. Milwaukee Ave.
Weingberg/Newton Gallery is partnering with Planned Parenthood for a new exhibition called "For Those Without Choice." It features the work of 20 pro-choice artists and advocates and is meant to support women's reproductive justice. The opening reception is this Friday. It's free to attend and open to the public. You can get a ticket online.
7-10 p.m. Friday
Sidetrack The Video Bar, 3349 N. Halsted St.
You can watch new episodes from the 15th season of "RuPaul's Drag Race" every Friday at Sidetrack. There is no cover or reservations. After the show, you can dance and drink until 2 a.m.
Listen to "It's All Good: A Block Club Chicago Podcast":