LINCOLN PARK — A recreational cannabis dispensary got City Council approval Wednesday to set up shop in Lincoln Park.
Marigrow, the company behind the Nature's Care dispensary in the West Loop, wants to turn the former Salt n' Pepper Diner, 2573-81 N. Lincoln Ave., into Ümi, a 4,970-square-foot dispensary.
City Council approved plans for the dispensary Wednesday, a day after the project was reviewed and approved by the council's Zoning Committee.
Plans for the dispensary got mixed reactions from neighbors during a community meeting in November. Some said they were concerned about how close the dispensary would be to Jonquil Park across the street, while others welcomed the takeover of the former diner, which has sat vacant for years.
Marigrow CEO Akele Parnell told neighbors in November customers will be reminded they're not allowed to smoke in the park. The dispensary's security patrols will also monitor the area for loitering.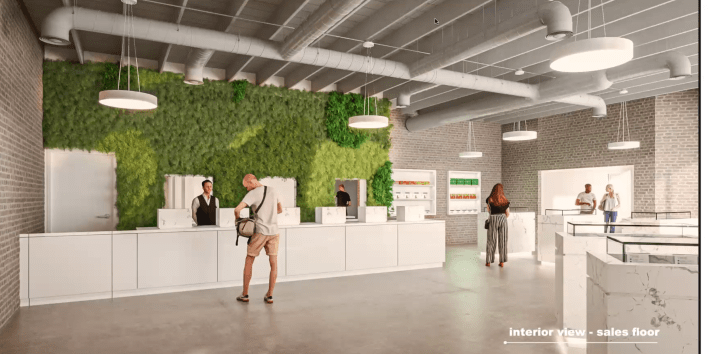 Ald. Timmy Knudsen (43rd) took a neutral stance on the dispensary, stating in a Jan. 13 letter to the Zoning Committee that he was leaving it up to the committee to determine whether the zoning change was appropriate.
This came a day after Gabriel Gillett, president of the Wrightwood Neighborhood Association, sent a letter to the alderman stating the organization did not support or oppose the project given the mixed reactions it drew from the community.
Like all dispensaries, Marigrow must still win approval from the city's Zoning Board of Appeals, which is separate from the City Council process. Knudsen chaired that zoning board before he was appointed to the council seat in September.
It's not immediately clear when the Zoning Board of Appeals will review the proposal. An additional community meeting will be held during that process, Parnell previously told neighbors.
Listen to "It's All Good: A Block Club Chicago Podcast":