LOGAN SQUARE — One of the neighborhood's go-to vegetarian and vegan restaurants is closing.
Ground Control, 3315 W. Armitage Ave., will serve its final customers Saturday after a decade in Logan Square, husband-and-wife owners Dan Hanaway and Carrie Haase announced in an Instagram post over the weekend.
Neighbors can say goodbye — and get their last fried green tomatoes and tofu bahn mi sandwiches — during normal business hours this week, though the restaurant might close early if the kitchen runs out of food, Hanaway said.
"I feel like it's run its course. We want to move on in life, have a different experience, do something different," Hanaway said in an interview with Block Club. "After the last few years of going through the pandemic and everything else … we're pretty much ready to end it."
Hanaway, a former member of Chicago's punk music scene, and Haase both worked in the restaurant industry for years before they decided to strike out on their own and open their own spot in 2012.
Over the years, the owners have built a loyal following and even expanded into the storefront next door in 2017. The meatless restaurant has regulars who dine there every day, Hanaway said.
Hanaway said there's "no one specific reason" for the closure, but the pandemic has taken a toll on the business.
While support has been "solid," even during lockdown, the last few years have been challenging for the same reasons many other restaurants have struggled during the pandemic, Hanaway said.
"It's been hard to keep a full staff and to be open full hours, and prices for everything have gone up," he said.
The Ground Control team was also hit hard by the death of the restaurant's beloved kitchen manager in early 2020, just a few weeks before the pandemic gripped the city.
"We've been white-knuckling it for a few years. It's time to take it easy," Hanaway said.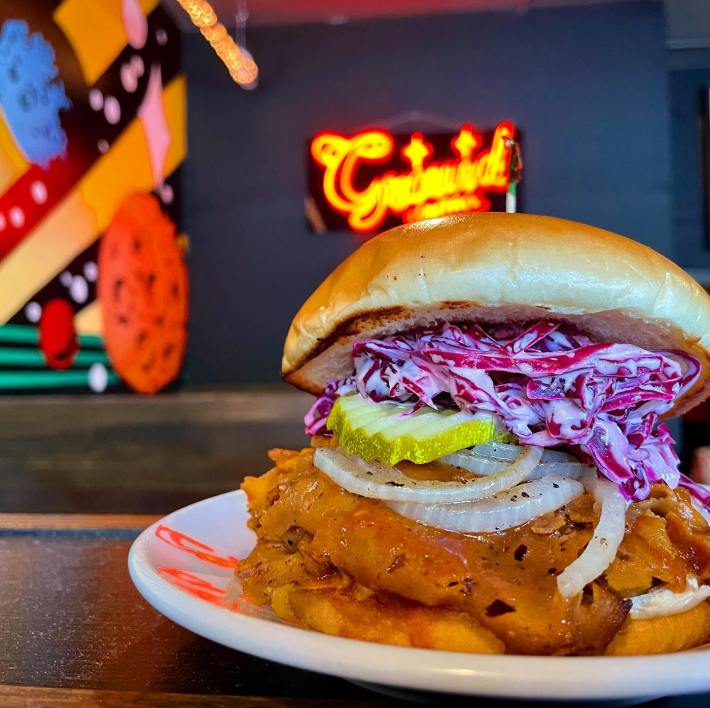 Hanaway and Haase initially hoped to keep Ground Control alive and their workers employed by selling the restaurant to a new owner, but the buyer backed out a few days before closing, Hanaway said.
He urged anyone looking for restaurant staffers to hire his excellent crew, and said he'd be happy to provide references.
Since announcing the closure, Hanaway said he's been "getting phone calls every hour" from people who want to either take over Ground Control or open a new restaurant or business in its place, but nothing has materialized quite yet.
Whatever comes next, Hanaway said they don't want to be involved.
"I definitely need a full break … I don't want to look at a piece of tofu for a while," he said.
Hanaway said they're ending their run on a positive note, grateful for all of the support they've received over the last decade.
"We had a good time while it lasted, but restaurants are a finite business and 10 years is a good amount of time," he said.
Watch our "On The Block" TV show on The U, CW26 and MeTV.
Listen to "It's All Good: A Block Club Chicago Podcast":