CHATHAM — A South Side staple that has charmed the likes of Aretha Franklin might have to say goodbye after decades in Chatham if business doesn't pick up, but owners are searching for a second location to spread their wings — and recipes. 
Josephine's Southern Cooking, 436 E. 79th St., has served macaroni and cheese, collard greens, sweet potatoes and more soul food favorites in Chatham for over 30 years. Now, the restaurant is shifting to weekend-only hours as a last-ditch effort to stay open as owners scout other locations on the South Side, North Side and even the suburbs.
Mother Josephine Wade —  the matriarch of the famed restaurant once known as Captain's Hard Times — opened the business in 1987, bringing a taste of her Arkansas-style cooking to 79th Street. 
Wade has steered the restaurant through Chicago's rich history, like its first Black mayorship, and entertained the likes of  Busta Rhymes, LL Cool J and the Queen of Soul, she told the Chicago Tribune. Her son, Victor Love, has co-owned the business alongside her since 2008. 
But as Wade soon approaches 81 in March,  the "pots and pans have been passed to me," Love said. 
With a new sense of purpose, Love is rebuilding his mother's business, starting with the 79th Street eatery, he said. This year, he'll also look for another location in the city, Love said. 
If business shapes up in Chatham the way the family hopes, neighbors will soon have two locations to grab a plate, Love said. If it doesn't by the end of the year, the 79th Street restaurant could close for good, Love said. 
"I'm going to continue to grow and expand this legacy that my mother put down [for] 38 years in Chatham," Love said. "As far as leaving Chatham, that's something that's on the table, but we haven't made a real decision about that. But we are looking to expand. So I am looking at some other communities to take the business into this year."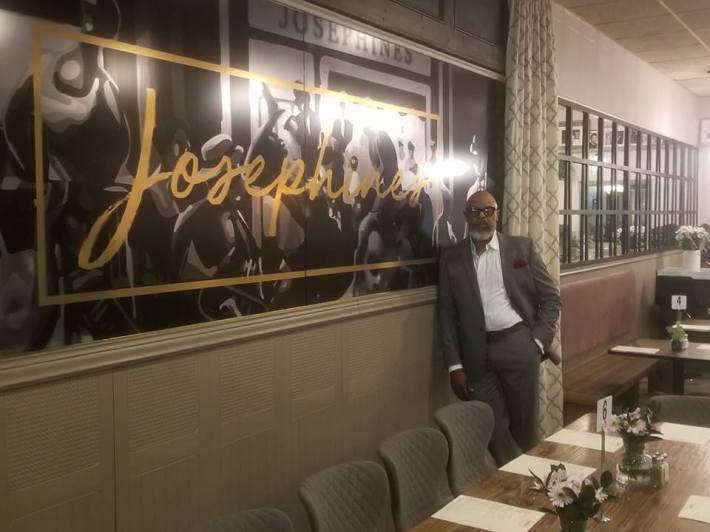 Declining business and "the issues of 79th Street" are two reasons why Josephine's could lose its Chatham location, Love said. 
Neighborhood groups like the Greater Chatham Initiative and Ald. Roderick Sawyer (6th), whose ward includes the restaurant have "done good work" to revitalize 79th Street, Love said. Sawyer is running for mayor.
But violence and "the things that take place" on 79th Street "from the Lake all the way down to Western," has negatively impacted business, Love said. 
Customers flowing into the restaurant have also slowed to a crawl, Love said. 
The family has been "fighting a battle for consistently over 10 years" to keep the restaurant afloat, Love said. Since the pandemic, "the location hasn't really come back," Love said. They've depended on catering orders to keep going, he said.
Neighbors have pled for the business to remain in the community, Love said. But unless they stand up and support Josephine's, that might not be a possibility, he said. 
"Why would we leave if they've been coming here?" Love said. "Why would I even talk about leaving if we're making money there? It's been more than a notion, but the community won't let us go. 'No, stay open, Mother, stay open.' Yeah, you want us to stay open, but people are not coming in there."
Starting Friday, Love is giving the restaurant "one good last push," he said. 
The "new master plan" will include new staff, chefs, marketing and hours, Love said. The inside of the restaurant has already been renovated and redesigned thanks to the Food Network show "Restaurant: Impossible."
Josephine's will be closed Monday through Thursday, except for special events, private parties and repast services, Love said.  From Friday to Sunday, the restaurant will have limited hours with a focus on breakfast, Love said. 
The restaurant will also offer valet parking and security "so people can feel comfortable" while dining indoors, Love said. 
Josephine's "grand reopening" will coincide with his birthday, making the weekend even more special, Love said. 
"We're getting ready to make a noise again," Love said. "This is the last heave-ho that we're going to try to make this thing come back to what it was back in the heyday. If it doesn't make sense at the end of this year, then that's a real possibility that we'll be transferring to our other location and shutting that one down."
Only time will tell if Josephine's Southern Cooking's South Side location will close, but the restaurant will open another location this year, Love said. 
Bronzeville, South Loop, Wicker Park, Bucktown, suburban Schaumburg or Woodfield could become potential homes for the new eatery, Love said. 
"I'm going into areas where they don't have greens or sweet potatoes or mac and cheese at eight different restaurants in walking proximity," Love said. "A lot of these communities don't even have soul food or southern-style breakfast locations. It offers me less competition."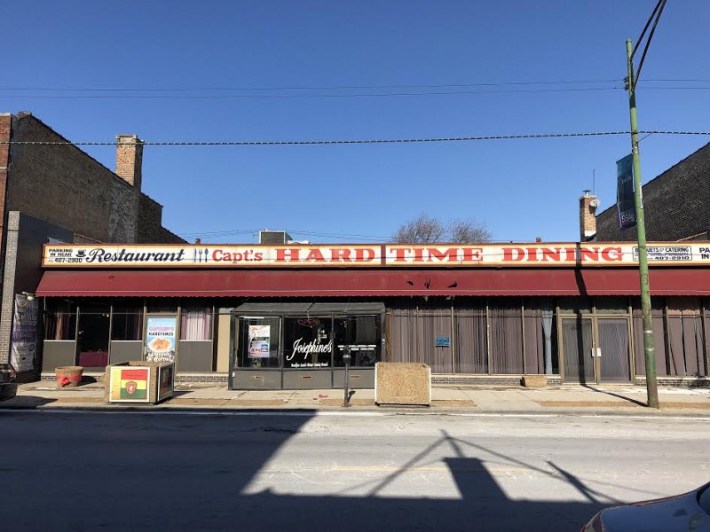 Josephine's Southern Cooking has made news lately. 
A report by the Sun-Times found that the Chatham restaurant hasn't paid its property taxes in 12 years, owing more than $500,000. The Cook County Land Bank Authority has prevented Wade and Love from losing the restaurant to real estate bettors who could pay the taxes and gain ownership of the 79th Street spot, the Sun-Times reported. 
In 2022, the county auctioned Josephine's outstanding taxes to Yasin A. Yasin,  who paid $17,500 in cash to take ownership of the property, according to the Sun-Times.
The Sun-Times reports were "unfairly written and undeserved," Love said. 
"We're giving out of our lack and out of love," Love said. "[My mother] is an amazing person. I don't know another person, business or female in this town that has done it the way that she has." 
Despite what might happen next, the legacy of Josephine's Southern Cooking and what his mother created will always live on, Love said. When neighbors drive down Chatham's 79th Street, they'll always have to pass the street Mother Josephine Wade Way.
"There are no regrets," Love said. "… I wish we could have gotten [neighbor's] support in the latter years because we really needed it, but it's OK. No negatives. Chatham is near and dear in me and my mom's hearts, and if we move and close that location down, they still named the street after my mom there."
Josephine's Southern Cooking's new hours are 7 a.m.- 3 p.m. Friday; 7 a.m.- 5 p.m. Saturday; and 7 a.m.- 6 p.m. Sunday, Love said.
Listen to "It's All Good: A Block Club Chicago Podcast":