NORTHALSTED — Some gay bars in Northalsted and across the city have increased their security protocols, including adding metal detectors and pat-downs, as attacks against the LGBTQ community are on the rise.
Many of the changes were implemented in November after the mass shooting that killed five people at Club Q, an LGBTQ nightclub in Colorado Springs.
"Especially in light of what happened in Colorado, we're trying to find a balance of maintaining a safe space for folks in our community while not being too invasive," said Roy Ballesteros, security manager at Progress, 3359 N. Halsted St.
At Progress, that means having security staff at the door who check bags, scan IDs and pat people down to make sure they aren't carrying weapons, Ballesteros said.
"It's not to say that Progress is unsafe, but to say that we want to keep Progress safe and maintain a safe space for anyone that chooses to come here and have a good time without having to worry about someone getting through the door with something," Ballesteros said.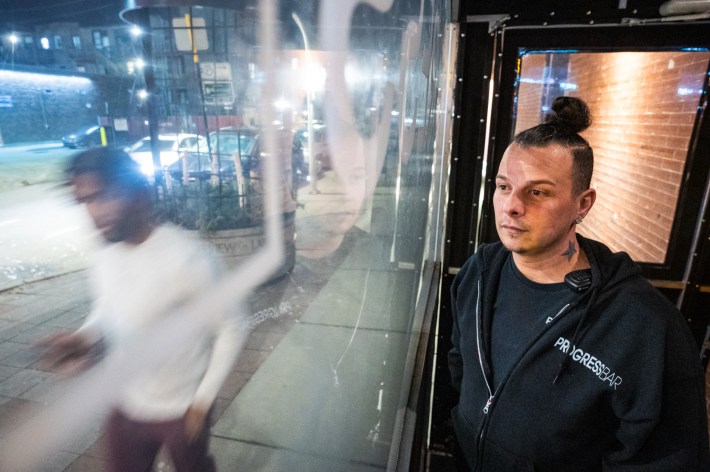 Other bars, like Scarlet at 3320 N. Halsted St., have started wanding patrons with metal detectors before entering. Managers from Scarlet did not return requests for comment.
Ballesteros said keeping LGBTQ bars safe is important right now as attacks on the LGBTQ community are on the rise.
In November, the Department of Homeland Security announced a warning of domestic terrorism threats against the LGBTQ, Jewish and immigrant communities from violent extremists in the country.
"Sadly, we're in a place in the world right now where folks want to hurt our community, whether they don't agree with certain sectors of our community or don't believe in same-sex marriage," Ballesteros said. "And Progress is one of the only bars that caters seven days a week to Black and Brown populations within our community, so it's extra important to keep it safe from white supremacy and white nationalists."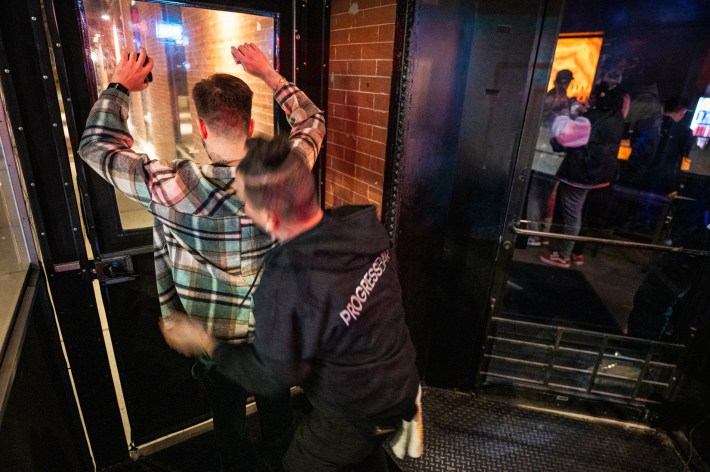 Ald. Tom Tunney (44th), whose ward includes the Northalsted strip, said in a statement he's been in regular communication with the LGBTQ bar owners since the Colorado Springs shooting to discuss potential safety threats.
In December, police partnered with the Northalsted Business Alliance to hold a citywide virtual seminar about trends and preventative practices to increase safety for employees, patrons and owners of LGBTQ clubs, bars and restaurants.
"These recent attacks are frightening and a reminder of the need to protect the community and our LGBT entertainment district," Tunney said. "These threats are regularly discussed in connection with the Pride Parade and other large events in the community so most businesses are already plugged in."
Even LGBTQ bars outside of the Northalsted entertainment district have taken steps to increase security protocols in light of the recent shooting.
Dorothy, a basement lesbian bar at 2500 W. Chicago Ave. in Ukrainian Village that reopened in July, had already hired a private security firm on a part-time basis, but switched the service over to full-time the day of the Colorado Springs shooting, said the bar's creative director, Whitney LaMora.
"We had a large screening of the first episode of 'The L Word' the first night after the shooting, so we had 60 or 70 people in our bar who chose to come out and security at the door," LaMora said. "We said a few words at the top of the screening about how we're all gathering in a queer space that we feel is a safe space, but the night before so many people went to their safe space and didn't get to come home."
Having security at the door has made Dorothy staffers and patrons feel safer, but it comes with a cost, LaMora said.
"It's a very challenging and frustrating financial strain on our business when our community is attacked and we literally have to pay for it," LaMora said. "But our team has expressed to us that they feel safer knowing someone else is at the front door, rather than down the stairs and down the hallway where a potentially bad person would already be inside the bar."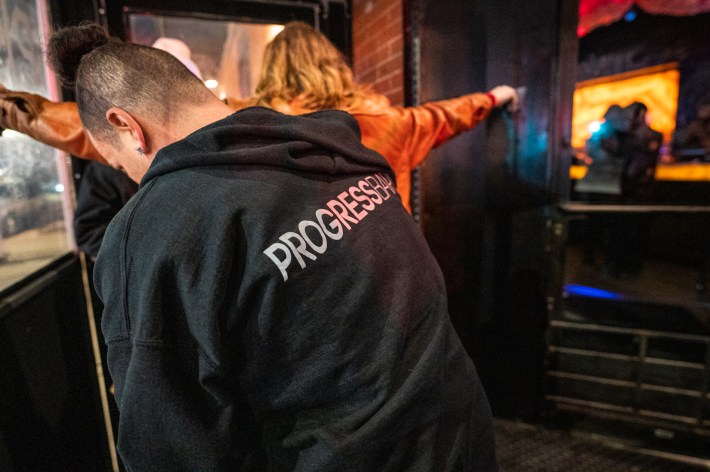 Ballesteros said it's common for bar owners and managers to communicate among each other to share safety information or details on patrons who are banned over violence or other extreme situations, but he'd love to see the neighborhood come together for a unified security strategy.
"Not everybody is doing it or does it the same way," Ballesteros said. "Not every shoe fits every foot, but if we take some steps to bring us all together and unify things, we'll make sure that the whole strip is even safer."
Listen to "It's All Good: A Block Club Chicago Podcast":