HYDE PARK — A 91-year-old cinema run by student volunteers at the University of Chicago is fundraising to upgrade its theater for the 2023-24 school year.
Doc Films has screened films for UChicago students and South Side movie lovers since 1932. The student-led film society is raising $60,000 for improvements at the Max Palevsky Cinema, 1212 E. 59th St. in Hyde Park.
The funds will pay for a server for digitally projected films, audio processor upgrades to improve the cinema's sound quality and a centralized control panel to make life easier for the society's volunteer projectionists.
That will keep the Max Palevsky Cinema's technology "in line with other cinemas in the Chicago area," said Cameron Poe, a fourth-year undergraduate student and Doc Films' general chair. It would mark the cinema's first major upgrade since the digital projector in use was installed a decade ago.
"We're looking at these upgrades as dual purpose," Poe said. "We want to give our audience the best possible cinema experience right now and in the future, and we also want to make things easier and more streamlined for our volunteers."
To donate to the fundraiser, click here.
If Doc Films reaches its goal, the volunteers plan to take more than a month during the summer to install the upgrades so they'll be complete in time for the next school year, which starts Sept. 26.
Any extra money raised would likely go toward the projection systems for 35-millimeter films, Poe said. The decades-old projectors need replacement parts, which are out of production and hard to find, he said.
Doc Films is recognized by the Museum of Modern Art as the oldest continuously operating student film society in the United States, Poe said.
The society was born out of a group of Great Depression-era students who would gather at UChicago's Cobb Hall to study documentary films on the labor movement and working-class issues — hence the name Doc Films, Poe said.
Volunteers "keep that radical tradition alive" by regularly screening films "that feature underrepresented themes and under-seen themes in cinema," he said.
There are eight weekly series on Doc Films' winter slate, including a series on Asian American radical media from the late 20th century on Tuesdays, movies shot on digital video but screened on 35-millimeter film on Thursdays, a Philip Seymour Hoffman retrospective series on Fridays and reflections on death on Sundays.
Students will reduce the weekly series screenings from eight to six for the spring quarter, which starts March 20.
Tickets are $7 per screening or $40 for a pass to all films for an academic quarter.
Student volunteers secure screening rights, handle shipping, project films and handle virtually all other tasks for the independent society, said Hannah Yang, an assistant projectionist and a co-publicity chair.
It's a rare operation, if not the only one of its kind left in the United States, said Yang, a second-year undergraduate student.
"I don't think you can have this experience of college students running an eight-series-a-week movie theater by themselves anywhere else, especially with the amount of celluloid that we do," she said.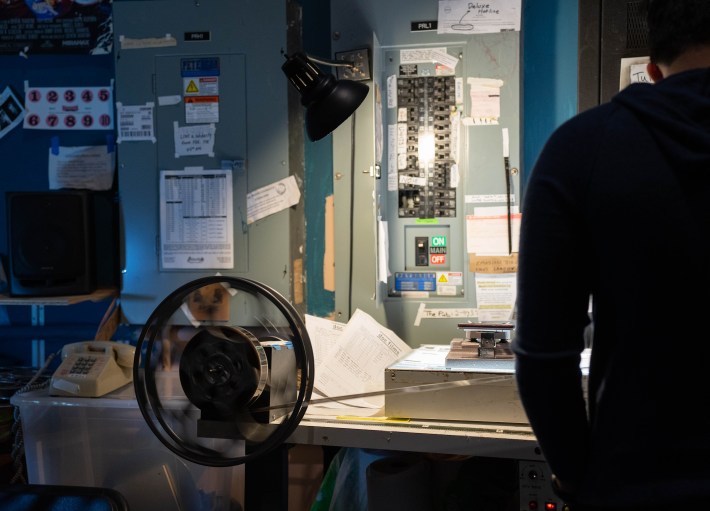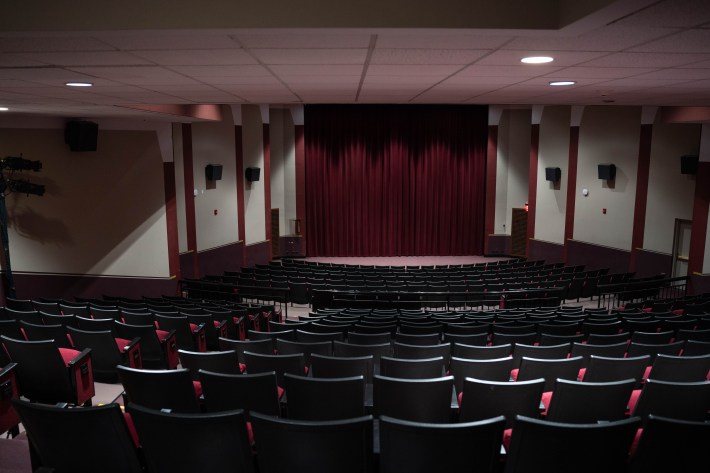 UChicago students, who are the society's "main patrons," heavily influence the programs at Doc Films, Yang said.
Among the student accommodations is a rule barring the cinema from screening the same film more than once every four years, which "increases the film variety that a typical undergraduate student sees," Poe said.
But patrons of all ages from Hyde Park and across Chicago help keep Doc Films afloat with their attendance at screenings and donations, volunteers said.
The society is well-connected with people within the U.S. film industry, many of whom are Doc Films alumni with "stories about how Doc has been so important to them in their careers and also personally," Yang said.
Gordon Quinn, executive producer of the documentaries "Hoop Dreams" and "Minding the Gap," credits Doc Films with sparking his filmmaking career, according to the Reader. UChicago President Paul Alivisatos is a former president of the society, according to the Hyde Park Herald.
Other former volunteers include "City Limits" director Aaron Lipstadt and filmmaker Myron Meisel, and the society has hosted the local premieres of numerous films, including "Brokeback Mountain" and "The Rules of the Game."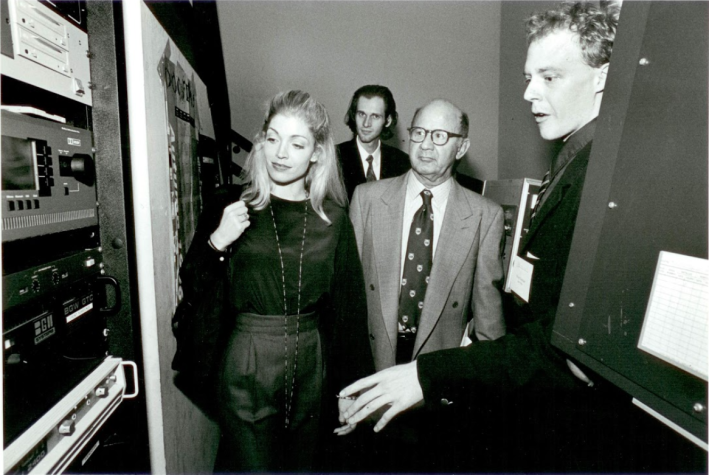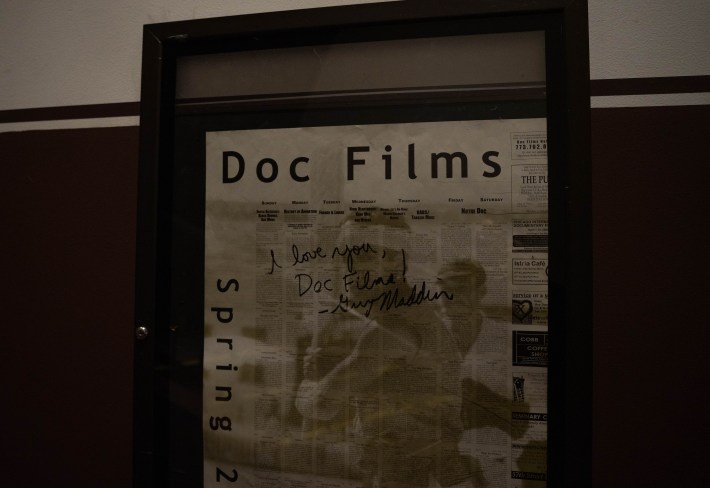 Cinemas were devastated by the COVID-19 pandemic, and Doc Films was no exception. But as Doc shut down from early 2020 through the start of the 2021-22 school year, the student-run group faced a relatively unique problem: the rapid loss of institutional knowledge.
There's a high turnover rate at the society, as even a student who volunteers from orientation through graduation will only be around to learn and pass on their skills for a few years.
"Closing for a year really affects the historical memory of the organization," Poe said. "We couldn't train any new people or get anyone involved."
COVID-19 fears and competition from streaming services led to low turnout and a "rocky start" upon reopening last year, Poe said. But that's given way to a stronger 2022-23 season, volunteers said.
Nearly 500 moviegoers attended a spring 2022 showing of "Everything Everywhere All At Once," Doc Films' first sold-out showing in several years, and Doc kicked off 2023 with nearly 1,000 attendees in the first week — "easily" the highest weekly total since the start of the pandemic, Poe said.
Doc Films has provided Yang with an opportunity to learn how to project celluloid film and digital movies, and its 90th anniversary celebration last year brought filmmaker Michelle Citron to town for a "really great" screening and discussion of her 16-millimeter films, she said.
The fundraiser can ensure future UChicago students gain the same experiences, whether they're working the projector or in the seats at the Max Palevsky Cinema, volunteers said.
"Who doesn't like going to the movies?" Yang said.
Listen to "It's All Good: A Block Club Chicago Podcast":