RIVER NORTH — A Chicago shelter has already had to find a new home for a puppy that was surrendered after being given as a "present" to a family.
Now, animal rescuers are reminding people: Animals are not holiday gifts.
A viral TikTok highlights the problem: A woman shows a puppy and writes that the pup was dropped off at the Chicago Anti-Cruelty Society only three days after Christmas. The 2-month-old Labrador mix named Winnie was left at the shelter, 510 N. LaSalle St., after being given to someone as a Christmas present, according to the organization.
"We're already getting unwanted Christmas gifts," the TikTok poster wrote.
Winnie came in weighing just 6 and a half pounds. She was sweet, loving, calm, kind and "just really happy to be a puppy," said shelter spokesperson Rachel Klousnitzer.
But the recipient was surprised to get a puppy — and didn't have the capacity to care for one, Klousnitzer said.
Giving a puppy as a surprise gift is a big no-no, Klousnitzer said. The shelter gets pets that were unwanted presents every holiday season, she said.
People who are gifted animals might not have the time, financial resources or emotional availability needed to be a good owner, Klousnitzer said. Adopting should be a personal process, she said.
"We really need people to know that animals are lifelong commitments," Klousnitzer said. "Every party should be involved in that decision ahead of time. Puppies are adorable, but they will also grow bigger."
Winnie, who was likely bought from a breeder, came in too young at first to be put up for adoption, Klousnitzer said.
But the shelter took care of Winnie, got her medical care and found her a new home with a young Chicago couple.
"We want people who have taken the time to educate themselves about pet ownership and adoption," Klousnitzer said. "You need to know what you're getting into."
There is a difference for parents and guardians who knowingly prepare for a pet and give the animal to their child.
"Parents and the adults in the family are making that choice, and they'll do the brunt of the animal care," Klousnitzer said. "Hopefully they've also talked to their kids about pet ownership."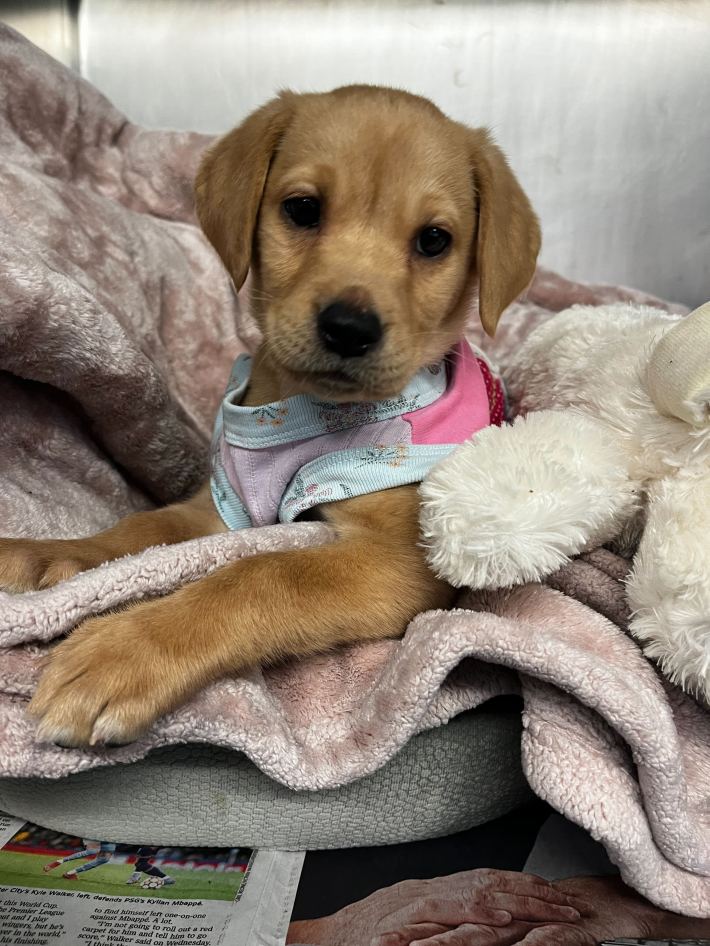 Puppies typically find homes fast, but the shelter has struggled recently to place large dogs in loving homes, Klousnitzer said.
The Anti-Cruelty Society has a Foster On The Spot program, where families can bring a dog home on a seven-day trial run. The shelter will also provide fosters with pet food and medical care as needed.
A list of pets available for adoption at the shelter is here. People interested in volunteering at the shelter can fill out an online application here. Donations can be made online.
Animal shelters across the United States are dealing with overcrowding, and adoptions tend to dip during winter months, Klousnitzer said.
"Winnie is loved," Klousnitzer said. "And other dogs should be, too."
Listen to "It's All Good: A Block Club Chicago Podcast":