OLD IRVING PARK — A traffic study will kick off this month to see how to make a portion of Montrose Avenue safer after neighbors complained of dangerous traffic and crashes.
The traffic study will cover Montrose Avenue between Cicero Avenue and Pulaski Road, and it will begin in mid-January, CDOT spokesperson Erica Schroeder said. It will prioritize the intersection of Montrose and Tripp avenues, she said.
That's where a driver crashed into a parked postal truck Dec. 8 — and where another driver crashed into a residential building Oct. 10, said neighbor Charlie Evans. The driver in October hit Evans' building.
"In that particular area of Montrose, a lot of people treat it like it's a two-lane highway, but it's not," Evans said "But there's no markings. There are no speed cameras. There's not really much of anything. We constantly have issues with people speeding way too fast."
That stretch of Montrose is about a block away from Belding Elementary School, 4257 N. Tripp Ave., and St. Edward Catholic School, 4343 W. Sunnyside Ave.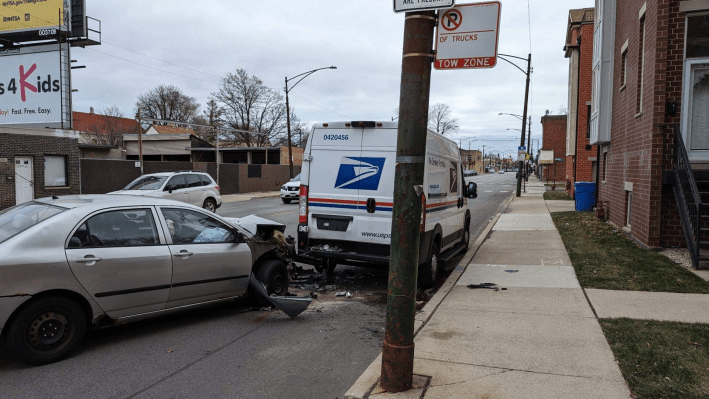 Evans was among a group of residents who complained about the dangers of the area for months to Ald. Samantha Nugent's (39th) office, he said. Nugent requested the traffic study, which is expected to be finished by the end of February or early March depending on the weather, Schroeder said.
The study will look at ways to make the street safer. It will also explore how feasible it would be to remove existing rush-hour parking restrictions on Montrose to calm traffic and create opportunities for the installation of parking lane lines, a painted median in the center and bump-outs or curb extensions to improve safety, Schroeder said.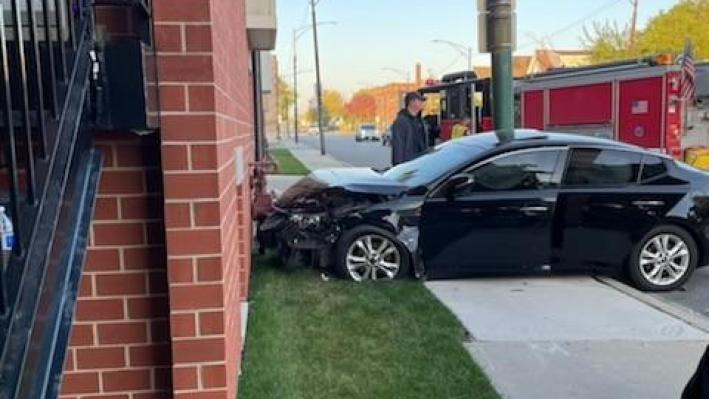 Members of the Old Irving Park Neighborhood Association also reached out to Nugent's office in November to ask for something to be done to calm traffic in the area. 
The association wrote Nugent an email describing the stretch of Montrose Avenue near Tripp Avenue as a "horrendous drag strip."
"We believe the study will show cars traveling too fast and an inhospitable environment for pedestrians walking along the south side of Montrose near the Kennedy onramp," the association members wrote in their email.
Adam Roberts, Nugent's chief of staff, said the office submitted its request for a traffic study to CDOT after hearing from neighbors. Nugent has asked for the agency to prioritize this study, he said.
"Once the study is completed, Ald. Nugent will review the proposed recommendations from CDOT with the community association and neighbors and determine next steps," Roberts said.
Listen to "It's All Good: A Block Club Chicago Podcast":