CHATHAM — Two political newcomers will try to unseat Ald. Michelle Harris (8th) in February's election after one candidate was dismissed from the race. 
Challengers Sean Flynn and Linda Hudson will face off against the four-term alderperson next month in hopes of leading the 8th Ward. Geno Young, a South Side musician, was booted from the ballot in December after election officials found he didn't have enough valid signatures.
Harris is seeking reelection after 16 years on City Council amid high turnover among alderpeople. She is "absolutely, positively not going anywhere," she said in September.
"I'm all in now," Harris previously said. "These people are revving me up, so I'm ready to go."
Flynn announced his candidacy in September. He formerly served as Ald. David Moore's (17th) chief of staff before leaving the post that month to join the 8th Ward race. 
Hudson, an Avalon Park resident, ran against Harris in the 2019 election.
The ward includes parts of South Shore, Grand Crossing, Chatham, Burnside, Pill Hill, Avalon Park, Calumet Heights, Cottage Grove Heights and Pullman. 
The election is Feb. 28. If no candidate secures at least 50 percent of the vote, the top two would proceed to a runoff April 4.
The candidates: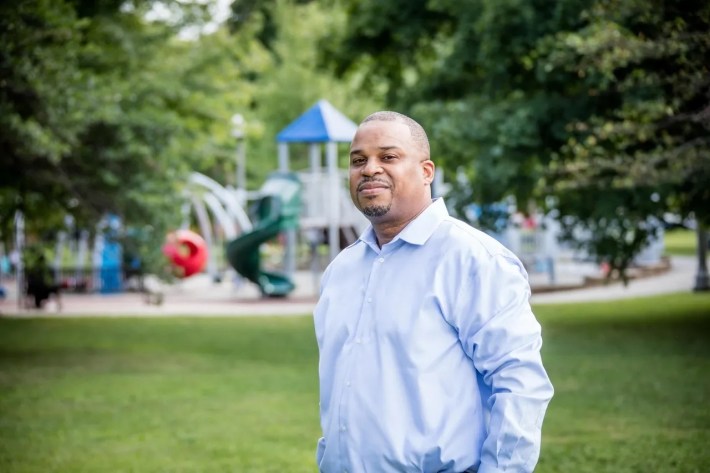 Sean Flynn
Flynn grew up the youngest of four boys in a single-parent home, hopping among South Side neighborhoods such as West Pullman and Chatham, according to his bio. He moved to Calumet Heights three years ago. 
Flynn's top concerns as an elected official will be reducing crime, enabling economic development, increasing traffic safety and encouraging community development, he said.
Flynn would build a team of neighborhood churches, community centers and leaders to "create a consistent program that addresses the specific needs for young people," he said. 
Providing more opportunities for youth — like soft skill training, mentorships and vocational opportunities — will prevent crime and build community, Flynn said. 
The 8th Ward needs a "fresh pair of eyes" after 16 years of Harris' leadership, Flynn said in September. As alderperson, he would replace vacant storefronts with developments like coffee shops, thrift stores and "beautiful boutiques," and he'd reconnect neighbors who have become too afraid to leave their homes, he said. 
"In my mind, an alderman is like a gardener," Flynn said in September. "A gardener has the responsibility of securing and beautifying the area and helping it grow. If given the job, my purpose would be to secure, grow and beautify the 8th Ward. That's the most important thing that I think I could do as an alderman."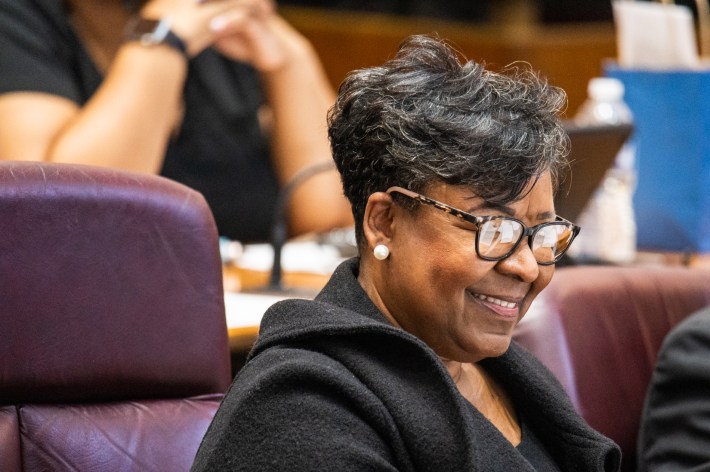 Michelle Harris
Harris was appointed to City Council in 2006, filling Todd Stroger's seat after he left to become president of the Cook County Board of Commissioners. She was elected in 2007 and easily won reelection in 2011, 2015 and 2019. 
In February 2021, Mayor Lori Lightfoot appointed Harris as a council floor leader. She is the chairperson of the Rules Committee and led the creation of the controversial ward map that will go into effect this year. 
Over the years, Harris has championed major feats, such as building South Shore International College Prep, remodeling Rosenblum Park, rebuilding Jesse Owens Park and adding a $53.6 million indoor track and field facility to Gately Park.
Developments still in the works for Harris' ward include a $60 film studio in South Shore, a 40,000-square-foot art incubator founded by artist Theaster Gates and the city's only Fatburger and Buffalo's Express restaurant. She also wants to see the expansion of Art in Motion charter school for high school students come to fruition, she said.
To tackle drag racing, carjackings and car accidents in the ward, Harris installed more cameras and plate readers along Stony Island Avenue amid pushback from neighbors last year. She will work with local leaders to add more to her ward, she said in September. 
If reelected, Harris said she hopes to build a cafe for doctors and staff at Jackson Park Hospital in South Shore and create a hotel near Gately Park for students competing in NCAA Track and Field competitions. 
Harris has taken the "time to build relationships with state and federal partners to be able to get things done," she said in September. 
"I'm still enjoying it," Harris said. "I think you should leave when you stop having love for the job. This job can be very demanding on people, but I'm still loving helping to transform my community. I will do whatever I can to get someone to come here, invest in and transform my community. I'm going to use all the resources I have at my fingertips to do that."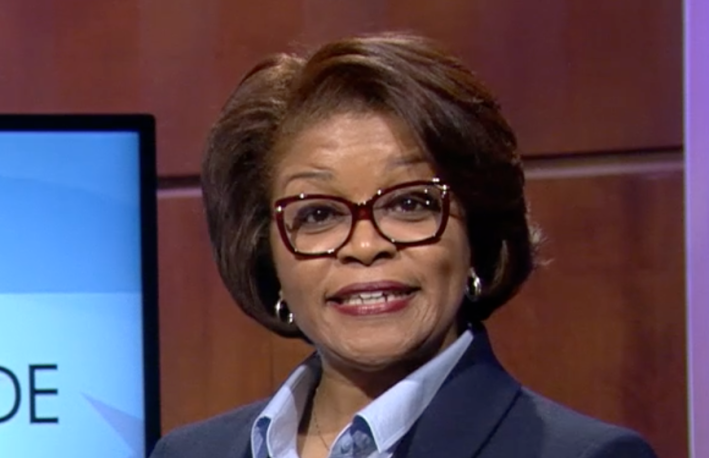 Linda Hudson
This is Hudson's second bid for the aldermanic seat, garnering about 17 percent of the vote in a decisive win for Harris in 2019.
A senior tax assistant, Hudson once worked on the campaign of former 8th Ward Ald. Lorraine Dixon, who served three City Council terms in the '90s, according to her WTTW Chicago profile page. Dixon was Harris' aunt.
Hudson's family moved to the 8th Ward when she was 7. She attended Chicago Vocational High School and Chicago State University, according to her bio.
Hudson does not have a candidate website and could not immediately be reached for comment. She told WTTW in 2019 her top priorities as alderperson would be business stability and economic development. 
Hudson also was an organizer to push the Cook County Board to repeal the short-lived tax on sugary beverages, she said in a Sun-Times candidate survey.
Hudson has criticized Harris' leadership, saying the area needed an alderperson "for the entire ward, not just favored areas of it."
Hudson, then the interim president of the Avalon Park Advisory Council, also accused Harris of not doing enough to address sky-high levels of lead in its public park drinking fountains. Hudson told DNAInfo at the time residents long had been skeptical of the quality of their drinking water and neighbors called her concerned about whether they needed to have their kids and homes tested for lead.
Hudson also said at the time she supported greater civilian oversight for the police and an elected Chicago schools board.
Listen to "It's All Good: A Block Club Chicago Podcast":