EDGEWATER — The field to replace retiring Ald. Harry Osterman (48th) has gotten crowded.
Ten candidates have made the ballot for the open 48th Ward aldermanic seat, which represents the northern half of Uptown, Edgewater and East Andersonville.
If no candidate secures 50 percent of the vote, the top two vote earners will proceed to a runoff April 4.
Osterman is leaving the post after first being elected in 2011. He is part of a wave of retirements on the City Council, leading to a historic number of open seats in the Feb. 28 election.
Block Club sent the 48th Ward candidates a questionnaire. The responses are below, listed in order of the date candidates filed their election petitions. Answers have been edited for grammar and length.
Larry Svabek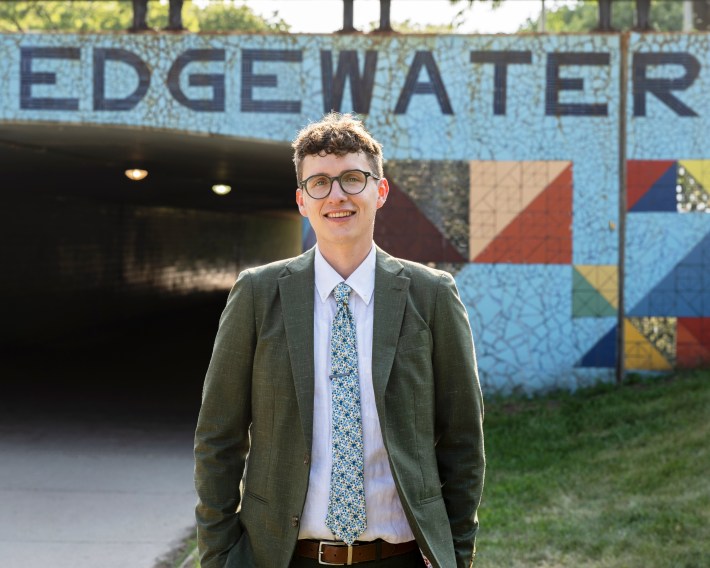 Profession: Lecturer in Political Science and Critical Race & Ethnic Studies at the University of Chicago
Years Living In Ward: Three
Neighborhood Involvement: Member of the CPAC coalition, volunteer at Care for Real, advocate for Empowering Communities for Public Safety ordinance.
What are the biggest issues impacting the ward and what would you prioritize as alderperson?
Svabek said his top issues and priorities in the ward are housing, public safety, environment, transparency and LGBTQ and reproductive rights.
Svabek said he will work to build affordable housing through a community-driven zoning process. To preserve existing housing, Svabek will try to strengthen affordable provisions in development rules, promote adaptive reuse of historical buildings and expand and make permanent the city's accessory dwelling unit pilot program. He also supports the Bring Chicago Home measure to tackle homelessness.
Svabek said he helped pass the Empowering Communities for Public Safety ordinance, which democratizes public safety decision-making. Svabek is in favor of expanding mental health crisis responders programs, and he is a proponent of the Anjanette Young Ordinance, which would ban the police practice of no-knock warrants.
Svabek would work to improve infrastructure for pedestrians, bikers and transit-riders to make the ward safer and protect it against the impacts of climate change. He would also boost protections for trans neighbors and help defend reproductive and gender-affirming health care.
"As a proud bisexual man, I recognize our ward's important place in Chicago's LGBTQ community," he said. "I will encourage LGBTQ business ownership to maintain our ward's desirability as a destination and home for queer people."
Nick Ward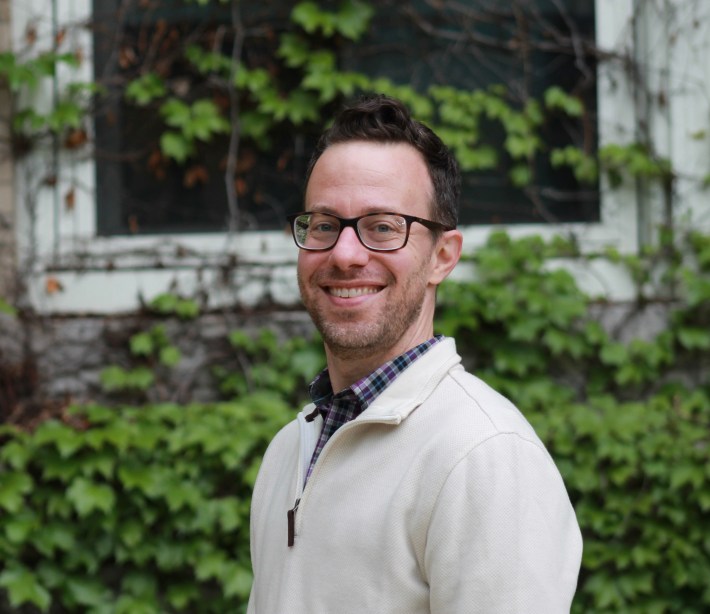 Profession: Arts administrator, artist, former restaurant worker
Years Living In Ward: Four
Neighborhood Involvement: Goudy Elementary Local School Council community representative, 2nd Story board member, volunteer with 48th Ward Neighbors for Justice, Uptown-Buena Park Solidarity Network and Care for Real.
What are the biggest issues impacting the ward and what would you prioritize as alderperson?
Ward listed the area's biggest issues as affordability, public school enrollment and funding, climate change, bike and pedestrian safety, support for workers and unions and mental health services, plus loss of local businesses and public spaces in the ward.
Ensuring affordability and quality housing for renters and homeowners is "top of mind," Ward said. His positions include opposing property tax hikes, strengthening tenants' rights through the Just Cause ordinance, expanding affordable requirements in new buildings, building affordable housing and support for the Bring Chicago Home ordinance, which would provide funds for homeless intervention.  
Ward said he will fight to reverse declining enrollment in local schools by adding family-sized housing and adequately funding schools and children's programs. He also is in favor of using city resources to shovel sidewalks and bus stops.
"I will deliver robust, equitable and compassionate ward services efficiently and effectively and ensure good communication with residents," Ward wrote. "Through my campaign, I have created a volunteer snow shovel program and assisted neighbors with storm drain cleanup during storms, but I know that volunteer power alone cannot meet the needs of all our ward residents."
Joe Dunne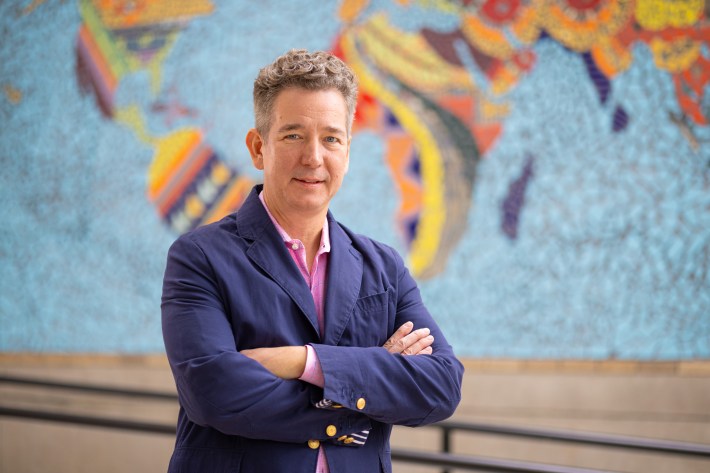 Profession: Vice president of real estate development, Bickerdike Redevelopment Corporation
Years Living In Ward: 50
Neighborhood Involvement: Edgewater Community Council member in 2010; parent representative on Peirce Elementary School Local School Council from 2014–2020, and two-time chair of the council; co-chair of Peirce principal selection committee in the 2014-15 school year; nine-year board member of Friends of Peirce; Warren Park Youth Baseball League all-girls team coach. Helped lead effort to preserve the Broadway Armory as a Park District facility.
What are the biggest issues impacting the ward and what would you prioritize as alderperson?
Public safety and affordability are the two biggest issues facing the ward, Dunne said.
To address public safety, Dunne said there needs to be a "sustained effort at reinvigorating community policing." That includes making sure officers work the same beat, as well as support and collaborate with the newly created police district councils. He is also in support of increasing mental health services and "shifting the approach to emergency calls for people in mental health crisis."
With 16 years of experience building affordable and mixed-income housing in Chicago, Dunne said he will use his knowledge to boost housing affordability in the area. He is in favor of "comprehensive" tax reform and other measures to reduce rising housing costs that trigger displacement.
"Rents and housing costs are increasing across our neighborhood, and long-term residents are being priced out of the community that they have called home," Dunne said. "I believe that everyone deserves a safe, decent, and affordable place to live."
Dunne will also use his development experience to revitalize Bryn Mawr Avenue and other commercial corridors in the ward. He is also in favor of resurrecting the city's Department of Environment.
Andre Peloquin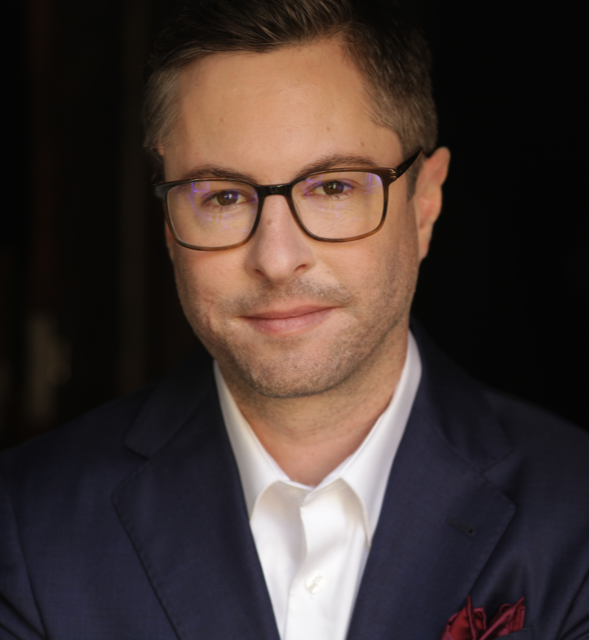 Profession: Real estate broker with @properties
Years Living In Ward: About 10
Neighborhood Involvement: Member of Friends of the Edgewater Library, HOA board director of Shoreline Park Condo Association (Margate Park, Uptown), member of the Auxiliary Board of the Lincoln Park Zoo, member of Edgewater Historical Society, elected representative for Edgewater within the Chicago Association of Realtor's Diversity Committee.
What are the biggest issues impacting the ward and what would you prioritize as alderperson?
Peloquin listed the three biggest issues in the ward as "crime and safety, affordability and bike and pedestrian safety/infrastructure."
A real estate professional, Peloquin said he would look to improve programs for older people that make it easier for them to stay in the neighborhood. He would center community involvement in residential and commercial development, he said.
Peloquin said he will look to make opening a business easier and available to more people. His other priorities include fully funding and improving the quality of local schools — "especially Senn High School" — improving ward services and advocating for policies that keep the ward "diverse and welcoming to all."
Brian J. Haag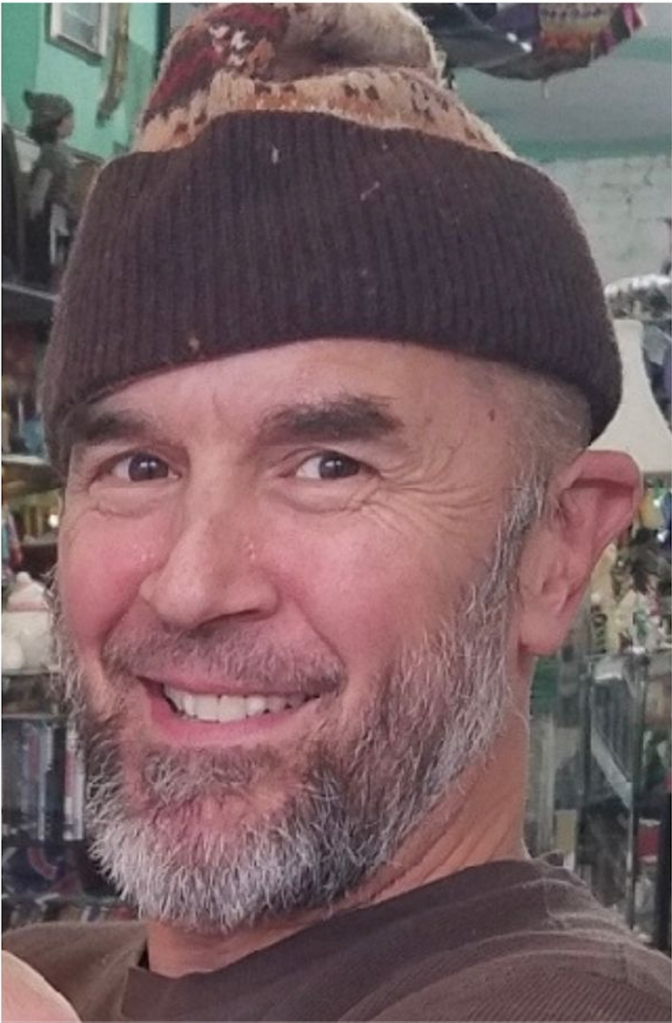 Profession: Founder and lead of Green Element Resale, 6241 N. Broadway
Years Living In Ward: 12
Neighborhood Involvement: Volunteer co-chair, Edgewater Environmental Sustainability Project; volunteer and sponsor of Veg Water community garden
What are the biggest issues impacting the ward and what would you prioritize as alderperson?
Public safety is "No. 1," Haag said. The issue has caused some neighbors to not go out at night, which hurts businesses and theaters still reeling from the pandemic, he said. Haag said he is in favor of hiring more police officers to address that.
Haag is in favor of environmental efforts ,including a citywide composting program to keep food waste out of landfills. He also wants to expand "parkways and park lands for pollinators" projects, which install native wildflowers and grasses in public places. Such plants are animal-friendly, drough- resistant and require less maintenance than grass, he said.
"Most people would greatly prefer the city redirect the manpower to clearing sidewalks in the winter instead of mowing Kentucky bluegrass all summer," he said.
Isaac Freilich Jones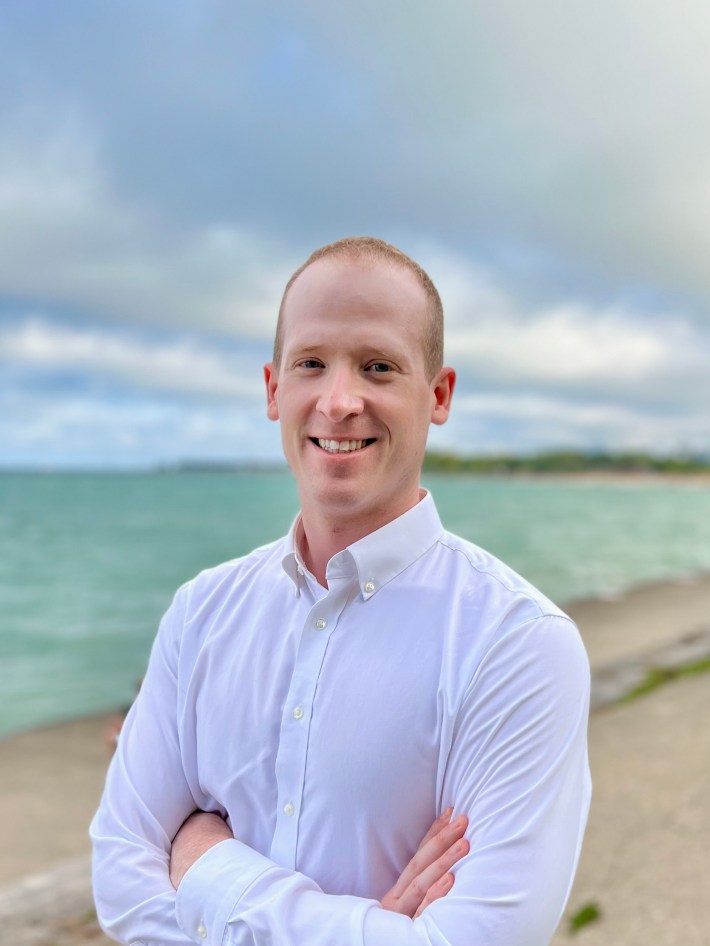 Profession: Assistant Illinois attorney general and public interest attorney
Years Living In Ward: Born and raised on the Far North Side of Chicago; lived in Edgewater since 2010 except for time at Harvard Law School.
Neighborhood involvement: Volunteer at Care For Real; volunteer, board member and board president of the Howard Area Community Center
What are the biggest issues impacting the ward and what would you prioritize as alderperson?
Freilich Jones listed four of the "biggest issues" in the ward: community safety, housing affordability, decreased vitality of commercial corridors and ensuring adequate funding and support for essential services such as schools, public transit and mental health services.
On crime, Freilich Jones said he is in favor of a "comprehensive community safety strategy, with a focus on fighting the root causes of violence."
Freilich Jones said he will also look to bring more housing into the community with a focus on affordable, accessible homes that are sized for families. To boost housing affordability, the candidate said he would look to stop the "rapid rise in property taxes" and other housing costs.
Freilich Jones is also an advocate for additional school funding and making efforts to fill vacant storefronts on struggling retail corridors.
Leni Manaa-Hoppenworth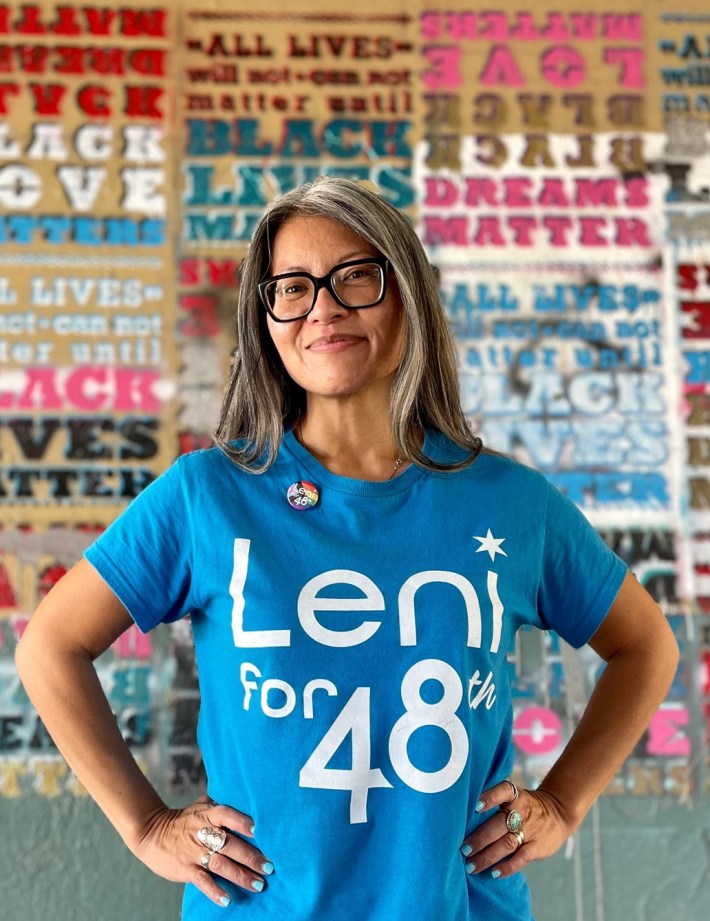 Profession: Small business owner, Chicago Dance Supply and Leni Manaa-Hoppenworth Photography
Years Living In Ward: 23
Neighborhood involvement: Current board member and co-chair of diversity, equity, and inclusion committee with Andersonville Chamber of Commerce; co-founder of Indivisible Illinois and co-chair of the Racial Equity and Inclusion committee; founder of ILVOTE; member of Peirce School Multi-Lingual Parent Teacher Student Organization; Jones College Prep Local School Council parent representative and co-chair of health and safety committee; director of operations at Women's March Illinois; Elizabeth Warren delegate.
What are the biggest issues impacting the ward and what would you prioritize as alderperson?
"The biggest issue impacting the ward is equitable quality of life for all," Manaa-Hoppenworth said.
That can be improved by addressing issues of housing, health care and public safety, the candidate said.
Manaa-Hoppenworth said housing, health care and safety are human rights. Housing insecurity impacts the "most marginalized," she said. She supports lifting the ban on rent control, stabilizing rental fees and preserving and expanding single-room occupancy buildings to include wraparound health and social services.
Manaa-Hoppenworth supports expanding mental health care access throughout the ward, making sure it is "comprehensive, culturally relevant and high-quality." Doing so can also make inroads on issues of public safety, she said. Her advocacy helped pass a state law that boosts efforts to respond to mental health crises with health professionals instead of police, she said.
"Our current city budget is tied up with 40 percent going to policing, and yet not everyone is safe," Manaa-Hoppenworth said. "Investing in neighborhoods by funding mental health care, substance-abuse treatment, housing and education has a clear and sustainable impact on reducing crime. Caring for our whole community will lead to safety for everyone."
Roxanne Volkmann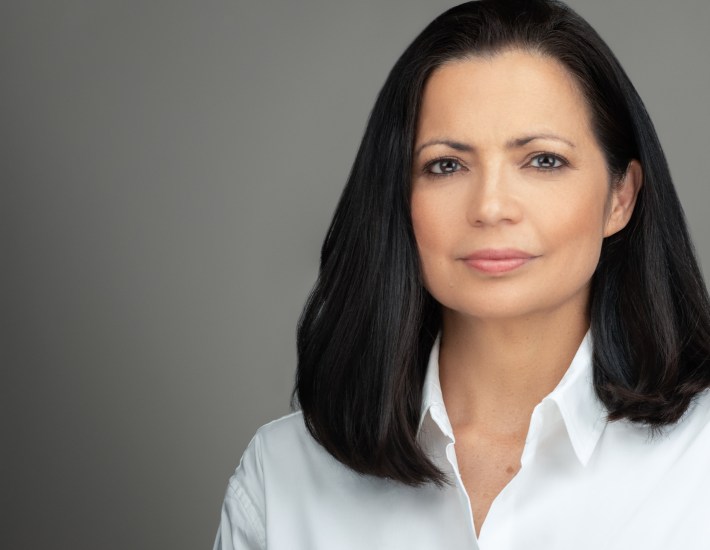 Profession: Deputy director, U.S. Department of Housing and Urban Development, Chicago regional office
Years Living In Ward: Edgewater resident for over 25 years, Edgewater homeowner for over 20 years.
Neighborhood Involvement: Board of the Chinese Mutual Aid Association for more than eight years.
What are the biggest issues impacting the ward and what would you prioritize as alderperson?
The issue Volkmann's neighbors raise most often with her is public safety, she said.
"My family has felt it, too," she said. "My son was robbed at gunpoint."
Volkmann said she will work for "smarter hiring, better training and clearer accountability for the Chicago Police Department." She is in favor of adding more beat patrol officers and expanding "non-traditional" public safety methods that have shown promise, including pairing mental health professionals with officers responding to 911 calls. Volkmann also wants to expand mental health services for officers to address the high rate of suicide within police ranks.
Volkmann also plans to prioritize women's rights and family issues, including expanding child care services, equal pay measures and reproductive health care.
With 30 years of experience as a "federal expert on housing, fair wages and urban development," Volkmann will work to boost housing affordability and small business communities in the ward.
"Chicago property taxes are too high, rent is too high, and too many storefronts are vacant," she said. "We must support local small businesses and have more places for neighbors to congregate and enjoy our beautiful community."
Andy Peters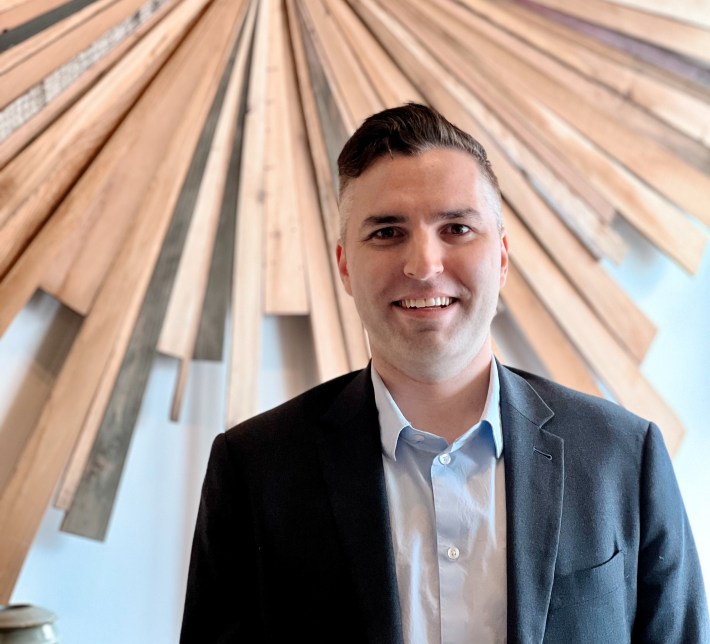 Profession: Restaurateur and entrepreneur, previously worked in government relations for the Illinois Restaurant Association and in the Chicago Mayor's Office. 
Years Living In Ward: 11
Neighborhood Involvement: owner of TrueNorth Cafe, member of the Andersonville Chamber of Commerce, commissioner of Special Service Area No. 22 Andersonville, former member of the Chicago Mayoral Business Council, volunteer for University of Chicago alumni events and projects run by the Jewish United Fund of Metropolitan Chicago.
What are the biggest issues impacting the ward and what would you prioritize as alderperson?
Peters said his priorities are "aimed at ensuring the 48th Ward is the best place to live in Chicago, with great schools, abundant affordable housing, clean and safe streets, reliable public transit, thriving retail corridors and restaurant scenes and great amenities for residents."
As a small business owner and with his work with the mayor's office and Illinois Restaurant Association, Peters said he would seek to cut bureaucratic red tape and make it easier for small businesses to thrive. He said he envisions his ward office as a "semi-business incubator," with resources and advice at the ready.
To address public safety, Peters would seek investment in violence prevention efforts, including conflict resolution programs and re-entry programs for formerly incarcerated people to get them jobs, housing and other services.
Peters said he would also work to boost public infrastructure, climate resilience and affordable development. He would also be hands-on in addressing the day-to-day issues in the ward, he said.
"One of the most important duties of an alderperson is to act as a janitor, custodian, concierge and booster for the ward," he said. "This is a role I would excel at."
Nassir Faulkner
Profession: Digital communications manager
Years living in the ward: More than five
What are the biggest issues impacting the ward and what would you prioritize as alderperson?
Faulkner listed the ward's biggest issues as public safety, housing, public school funding and economic development.
"I think there has to be a balanced approach because while we should find ways to work with [the Police Department] to address these crimes, we won't stop crimes if we don't address the root causes of why people are resorting to crimes in the first place," he said.
Faulkner said he would work to combat housing insecurity by requiring more affordable units in developments, preserving existing affordable housing and passing the Bring Chicago Home ordinance that would provide dedicated funds to homelessness initiatives.
Faulkner also said he is a "strong advocate" for public school funding, including providing more social workers and other resources for students.
"There are thousands of young people in schools across the city that are experiencing trauma," he said. "Schools are where we are going to make the greatest impact on our young people, providing them with resources and opportunities for the future."
Watch our "On The Block" TV show on The U, CW26 and MeTV.
Listen to "It's All Good: A Block Club Chicago Podcast":