SOUTH DEERING — Vice President Kamala Harris picked up 1 pound of regular trout, 1 pound of pepper garlic trout, 1 pound of regular salmon and a half-order of fried oysters for lunch at the famed Calumet Fisheries following her speech Wednesday.
Harris joined Mayor Lori Lightfoot, Sen. Dick Durbin and other local officials to discuss the latest Bipartisan Infrastructure Law, which will provide $144 million in federal funding to restore four bascule bridges over the Calumet River on the Southeast Side.
Calumet Fisheries manager Javier Magallanes said he heard from Lightfoot's office ahead of the visit after the mayor's team suggested Harris check out "a staple in Chicago" known for its smoked fish.
Harris herself came into the restaurant, delighting the staff as Secret Service swarmed nearby, Magallanes said. Magallanes spoke with the vice president about the arrangement of smoked fish for sale before handing over her order, he said.
"It for sure helps out our business … for her to try out our food," Magallanes said. "For the next week I'm gonna have people come in and ask, 'Hey, what was her order? What was her order?'"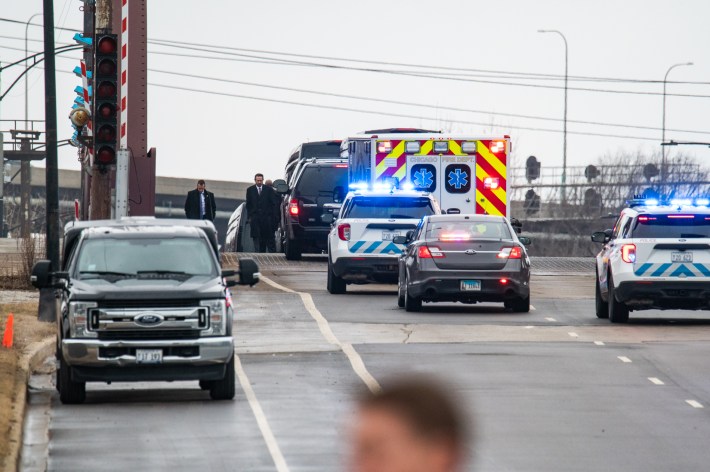 Part-time employee Bianca Segoviano was at a loss for words following Harris' visit. Segoviano grew up nearby and considers it "a little part of home," she said.
"I didn't think a vice president would walk into our establishment here, so just a little bit astonishing. I'm just grateful I had the opportunity," Segoviano said. "I was just surprised, it was exciting."
Magallanes "didn't want to be that guy" so he abstained from asking to take a photo with Harris amid the hustle and bustle, he said.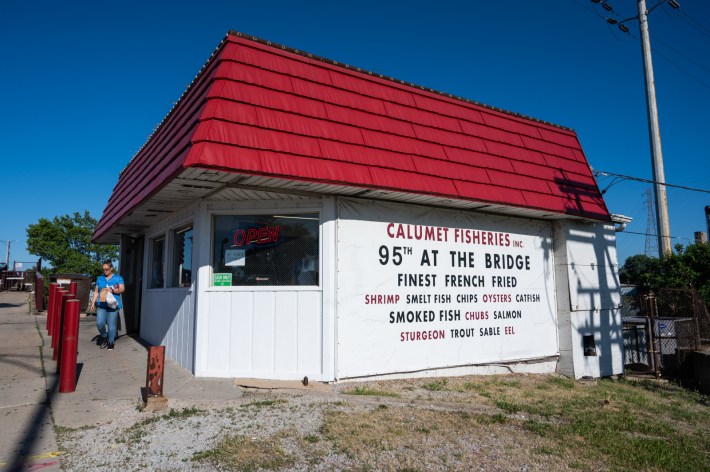 This isn't the first time Harris has surprised a beloved South Side business while visiting Chicago.
The vice president visited Chatham's famed Brown Sugar Bakery in 2021 while she was in town to promote COVID-19 vaccine equity. The bakery sent Harris back to D.C. with several trays of cupcakes to enjoy.
Listen to "It's All Good: A Block Club Chicago Podcast":