WICKER PARK — After months of rumors, it's official: Wicker Park's iconic Walgreens is closing early next year.
The store in the former Noel State Bank building, 1601 N. Milwaukee Ave., will close at the end of January, the company confirmed.
Staff was told about the closure at a meeting earlier this week, said an employee who did not want to be named.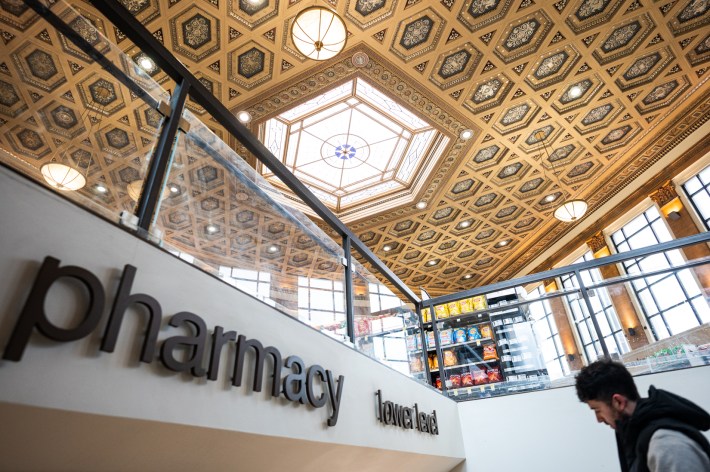 As the news spread on social media Wednesday, customers, tourists and residents flocked to the store to take in the branch's ornate interior and repurposed bank features.
The Vitamin Vault, which stores rows of vitamins in the former vault in the building's basement, has become a hit among architecture buffs, tourists and TikTok-ers.
"I can't believe it's closing," said Wicker Park resident Monica Campbell, who was visiting the Vitamin Vault with her sister Wednesday. "We were going go to a bar, but we decided this was a necessary reroute. I am glad we did because I am not sure if I would have seen it otherwise. We are not here for personal needs."
Campbell's sister, Alex Senf, who often shops at the Walgreens, was shocked to hear the news and hopes that whatever takes the building's place will preserve its history.
"I don't care what goes in its place as long as the person takes care of the historical integrity and nature of it," Senf said.
Since the building is part of the landmarked Milwaukee Avenue District, the city will require future owners to preserve its historical features.
Hannah Miller, of Wicker Park, visited the vault with her family upon hearing the news.
"It's kinda crazy — it's such a part of the community," Miller said. "Even before moving here, I knew about it. I cannot imagine it being anything else. … It will be really different. I have gotten sick so many times since I moved here, and they always have everything I need."
An employee who asked to remain anonymous said the company told staff it plans to relocate workers to other Walgreens. Although she has worked at the store less than a year, she is sad about the closure, she said.
"I have grown to like the place; it's a cool place. You meet so many different types of people from different places," she said.
When the news was announced in the meeting, a lot of employees were shocked, she said.
"People who have worked here for years were very shocked and disappointed because they have grown to love it," she said.
Marty Maloney, a spokesperson for Walgreens, said its last day will be Jan. 31.
"As we move forward on our strategy to expand Walgreens role as a leader in the delivery of local healthcare, we are focused on creating the right network of stores in the right locations to best meet the needs of the communities we serve.  We have made the difficult decision to close this location," Maloney said in a statement. "There are a number of factors that we take into consideration including dynamics of the local market and changing buying habits of our customers."
Prescriptions will automatically transfer to the Walgreens at 1372 N. Milwaukee Ave., company officials said.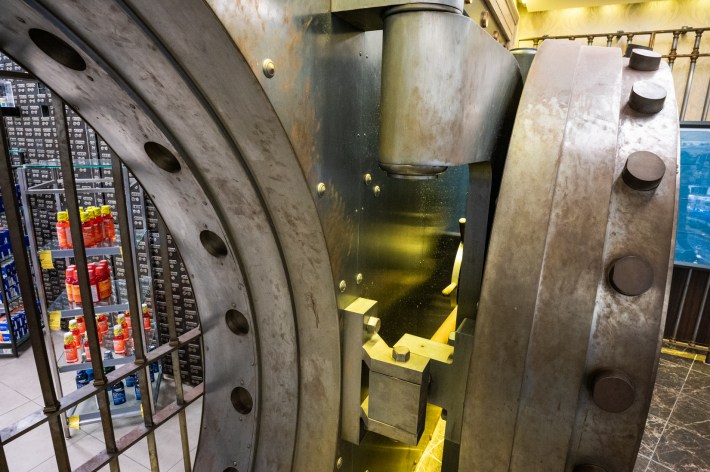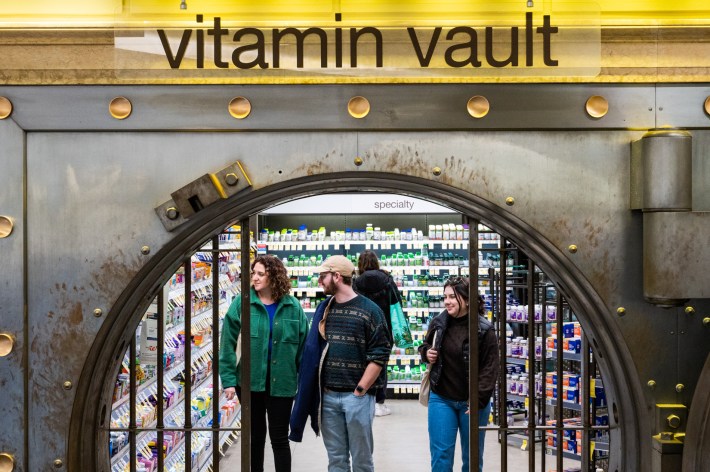 Josef Zeigler, who was visiting the store with his family Wednesday, lived in Wicker Park 2007-2013 and remembers when the building was vacant.
Walgreens took over the former bank a decade ago, undertaking extensive renovations as it transformed it into a pharmacy and drugstore.
Zeigler, who now lives in suburban Deerfield, where Walgreens is headquartered, said the closure is a loss for the community. Its accessibility has made it a popular stop for all kinds of people, he said.
"It's a place where so many people converge — you see a great cross-section of people. It was a nice place to see people of different backgrounds," Zeigler said. "I lived here when we were new parents. So sometimes in the night, I had to come here to get something for my baby at the same time when the 20-somethings were in here after the bars. They were trying to find something to recover, and I [was] looking for something to recover — but for different reasons."
Officials previously said the store has a long-term lease agreement at the location, but officials on Thursday could not provide any details on the status of the lease.
Walgreens is renovating its other Wicker Park location a few blocks south at 1372 N. Milwaukee Ave., which is closed except for a mobile pharmacy set up in the parking lot.
Walgreens officials previously said the company hopes to reopen that branch in the beginning of 2023. It will feature an updated facade and large windows along Milwaukee Avenue, as well as several murals inside.
News of the closure comes months after company officials told neighbors the location was to close — but a corporate spokesperson denied the claim.
The Noel State Bank building was constructed in 1919 and was home to various banks throughout the 20th century, according to a 2007 report from the Commission on Chicago Landmarks.
"Designed by Gardner C. Coughlen in a dignified Classical Revival-style, the design of the bank expresses an image of permanence and security. The exterior is clad entirely in ornamental terra cotta. Large windows are divided by engaged pilasters topped with Corinthian capitals, and a prominent cornice wraps around the rounded corners of the building," according to the report.
Walgreens opened the store in 2012 after two years of restorations.