GRAND BOULEVARD — A large swath of Bronzeville is being recognized as a national heritage area, offering it federal funding so its history can be preserved even while it grows.
Rep. Bobby Rush, who did not seek reelection and will soon retire, vowed at the beginning of 2022 that he would see the Bronzeville National Heritage Area Act pass. Now, his bill to do so is expected to soon be signed into law by President Joe Biden.
The bill designates a large swath of Bronzeville — 17th to 71st streets — as a national heritage area. Other versions of the bill have been introduced over the past decade but never made it to the finish line.
In a statement, Rush said Bronzeville's "need for landmark recognition couldn't be overstated."
"This site would help preserve over 200 historical assets in Chicago's Bronzeville-Black Metropolis neighborhood," Rush said. "This neighborhood is the birthplace for much of the African American community's ingenuity, poetry, artistry and contributions to Chicago and the nation."
National heritage areas receive up to $10 million over 15 years in federal funds to create jobs and generate revenue while preserving the area's history.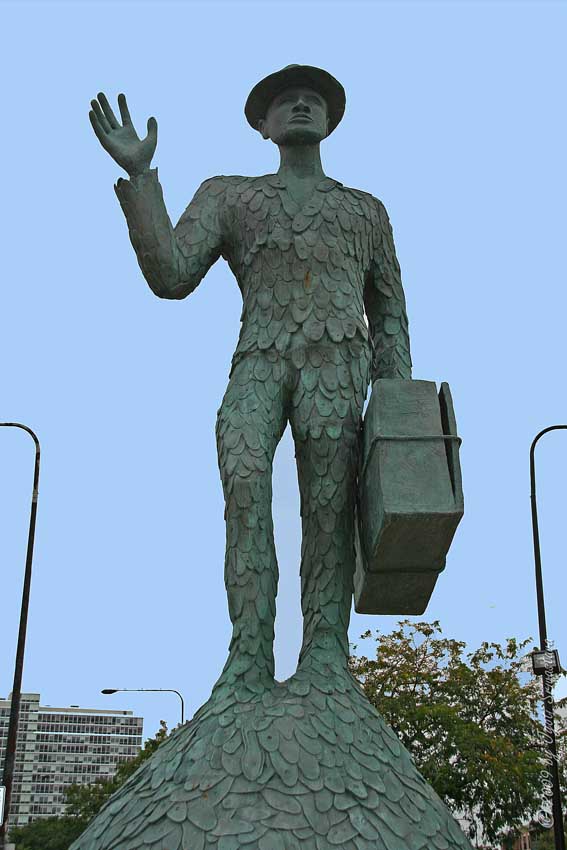 The designation is expected to benefit many historical sites in the area — and boost developments to revitalize the large South Side neighborhood.
Among those assets are the house museums of Muddy Waters and Mamie-Till Mobley, the Ida B. Wells monument, The Forum and Roberts Temple Church.
The Till-Mobley home was given city landmark status in January, while the Muddy Waters museum won its local designation in October 2021. Efforts to get city landmark designation for The Forum are ongoing, and activists and preservationists are pushing for Biden to invoke the Antiquities Act to save Roberts Temple.
The city has lost a significant number of Black Chicagoans throughout the years, but Bronzeville has enjoyed a population boom. Three neighborhoods — Grand Boulevard, Douglas and Oakland — saw a population increase of 12.1 percent in 2020.
The designation would boost economic development south of Roosevelt Road spurred on by Invest South/West, which counts the opening of 4400 Grove in October 2020 among its achievements. Bronzeville Lakefront — the multi-year, $3.8 million project planned for the former Michael Reese site — would benefit, as well.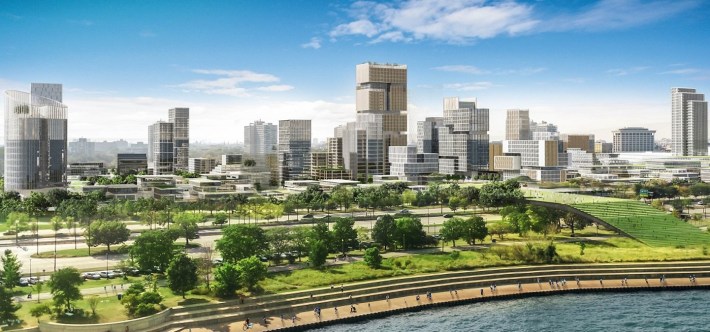 Another possible asset is the Bronzeville Trail, the 2-mile walking and biking path planned to replace a defunct passenger train line. The Bronzeville Trail Task Force is moving ahead with the first phase of its plan to remediate the Kenwood Line embankment.
Task force Chair John Adams and member Bernard Turner said they were elated upon learning of the bill's passage in Congress. Turner — an author who also serves as executive director of the Black Metropolis National Heritage Area Commission — received a call from an Alliance of National Heritage Areas board member informing him of the news.
"It's the culmination of a lot of work that's been taking place for at least 10 years," Turner said. "There were several other times it was up to be voted on, and it just didn't happen. It was a huge learning curve for me to learn about the way government works — you have to work both sides. That there was bipartisan support for the bill is remarkable."
The educator credits the work of Rush, as well as late historian Timuel Black and Harold Lucas, two men who committed their lives to lifting up Bronzeville. Lucas, a longtime activist and organizer, died in August after a prolonged illness. None of what is happening would be possible without them, Turner said.
"More than anything else, this is a recognition of all the work that has gone into making Bronzeville a viable metropolitan community that represents the work of people who came here 100 years ago and built this city," said Turner.
Journalist Lee Bey was also instrumental in Bronzeville's renaissance, Adams said.
"His Sun-Times articles really lay the foundation to the modern-day usage of Bronzeville. This is an homage to the people who keep the spirit of Bronzeville alive," Adams said.
Adams hopes the designation will allow for Bronzeville to grow, and that Bronzeville's reputation as a cultural incubator for Black Chicago will be as well-known as New York City's Harlem.
"A more vibrant and healthy Bronzeville could come out of this," Adams said.