ENGLEWOOD — Three candidates are vying to unseat Ald. Stephanie Coleman in the South Side's 16th Ward, but petition objections could kick the newcomers out of the race. 
Election petition challenges started Dec. 12 at the Chicago Board of Election Commissioners headquarters, 69 W. Washington St. The first round of decisions naming who is eligible for the Feb. 28 ballot could come as soon as this week. 
Coleman — the incumbent and only candidate in the ward whose election petitions have not been challenged — is running for a second term serving the 16th Ward. She lost to former Ald. Toni Foulkes in 2015, but she bested Foulkes in the 2019 election. 
Challengers Otis Woods, Carolynn Denise Crump and Eddie Johnson —all Englewood residents — are facing challenges filed by Jacqueline Slaughter and Curly Hall.
Slaughter and Hall allege Woods, Crump and Johnson have falsified signatures signed by residents who do not live in the ward, aren't registered voters or are friends and family, among other violations, according to the objection filings. 
If the signatures being challenged are dismissed, each of the three contenders would not have the required 473 signatures to be on the ballot.
That would mean Coleman would end up running unopposed.
Slaughter and Hall could not be reached for comment. 
Crump met Slaughter "at the early voting site" but doesn't know who Hall is, she said.  Nonetheless, she's confident she will remain a prospect for the 16th ward, Crump said. 
After combing through all three petitions, Crump said Woods, Johnson and Coleman are all candidates with invalid signatures, she said. 
"I went through all the signatures myself, including mine, and what I've noticed is a trend of fraudulent signatures on the other three candidates'" petitions, Crump said. "I was out there knocking on doors, meeting people and greeting people."
Crump ran for the Illinois House of Representatives this year to represent the 6th District, but she lost to Democratic nominee Sonya Harper. She has served as a police officer for 24 years, the third in her family to do so, she said.
In a video announcing her candidacy, Crump said she was "a victim of a carjacking incident." 
"Just like I had to fight for my life, I promise I will fight for you," she says in the video. 
If elected as the next alderperson, Crump will work to reduce crime and fires, beautify the neighborhood, spur economic development, improve educational and vocational opportunities, provide mental health essentials and improve the quality of life in Englewood, she said. 
"I live next door to vacant lots and abandoned buildings," Crump said. "What has [Coleman] done? We don't have any wine and dine restaurants. We live in a restaurant and food desert. There's nothing to do here. It's boring and depressing."
Candidate Woods is also "confident the objections will not hold," he said. He said he is unfamiliar with Slaughter and Hall, who issued the challenge. 
The West Englewood native lives in his grandmother's old home, which he has rehabbed, Woods said. "From a child to now," not much has changed in the community, he said. 
Woods would focus on public safety, education and economic development if elected, he said. 
Woods' previous role as an 8th grade science teacher at Chicago International Charter School and current profession as a grassroots organizer for the Workers Center for Racial Justice would inform his work as 16th Ward alderman, he said. 
"The community needs bold new leadership," Woods said. "My leadership experience gives me the ability to have the relationship-building skills that I can utilize in the 16th Ward and build upon the grassroots organizations in Englewood." 
Johnson could not be reached for comment.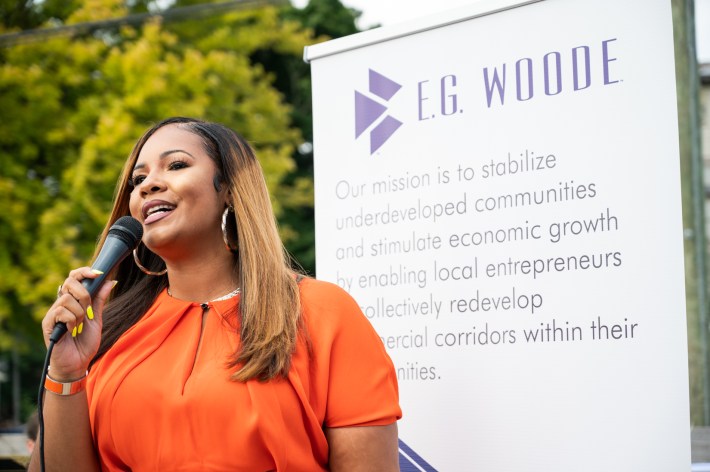 A lifelong Englewood resident, Coleman first won the race for 16th Ward alderperson in 2019. Then only 30 years old, she became the youngest member to sit on City Council. She is the daughter of former 16th Ward Ald. Shirley Coleman. 
Under Coleman's leadership, Englewood has welcomed new investments, including a nearly $5 million grocery store piloted by the Go Green On Racine team, a $26 million senior housing development and a 4,000-square-foot retail space led by E.G. Woode. 
In the coming years, Englewood will soon see a 108-unit affordable housing development a $14 million culinary hub and a multimillion-dollar nature trail. 
Coleman spearheaded Englewood's first music festival in 2021. 
The ward also experienced blows in recent years. In November, Whole Foods Market closed suddenly, six years after promising to bring healthy, fresh options to the community.  
On the heels of the announcement, Coleman joined Ald. Raymond Lopez (15th) and Ald. David Moore (17th) — whose wards also include Englewood — to announce a City Council resolution demanding a hearing to "examine the failure of the city of Chicago food access policies to meet the needs of underserved residents."  
It has since been announced that the Black-owned company Yellow Banana will partner with a yet-to-be-disclosed grocer to reopen the vacant Whole Foods Market store.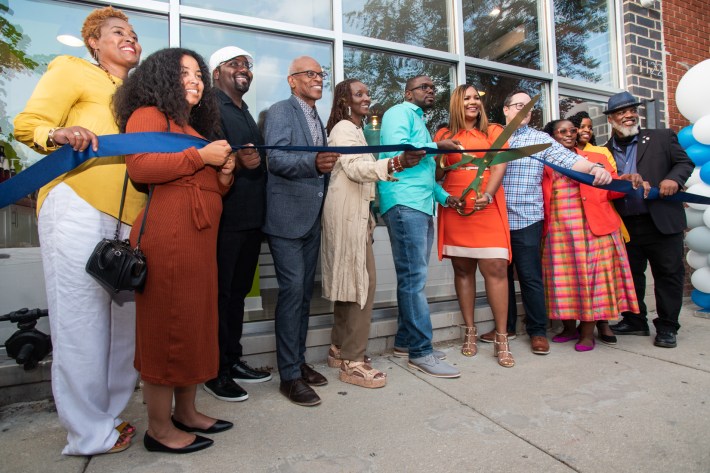 If elected for another term, Coleman will work to guarantee another store can't abandon the community, she said. 
"The closing of the grocery store has probably been one of the biggest blows to my community," Coleman said. "Not that I was responsible for that store, but I do feel that I am responsible for making sure that whatever operator comes to our community next respects us and provides quality, affordable, fresh produce."
Coleman hopes to "welcome more families back into the community," she said. She will also build up the community's "natural resources," she said. Moran Park will soon receive a new field house and water spray because of her efforts, and plans are underway to expand Lindblom Park, she said. 
"Eight months in office, the national global pandemic prevented a lot of the momentum that we were progressing towards, but it forced me to pivot and get wiser," Coleman said. "If anything, it helped me to be a better leader. In the last three years of the pandemic, I think I have done the best job and given my best while still being an effective leader."
Coleman "appreciates those exercising their right to run for office," she said.
"I look forward to working with them in this election cycle," she said.