LOGAN SQUARE — More than 50 local artists and makers will sell their wares at a holiday market in Logan Square this weekend.
The inaugural Windy City Made market is set for noon-6 p.m. Sunday at the historic Stan Mansion, 2408 N. Kedzie Blvd. Those who RSVP online (and use the code "RSVP") get in free. Otherwise, it's $5 at the door.
The market will feature a mix of vendors selling a range of last-minute gifts, from handmade jewelry and small-batch soap to vintage barware and art prints. Gathering Hands, Primaries Vintage and Chicago Wick Stop are just a few of the vendors slated to participate.
Outfitted with festive decor and offering seasonal drinks and snacks, the event will have the feel of a "fancy" holiday party, according to a news release.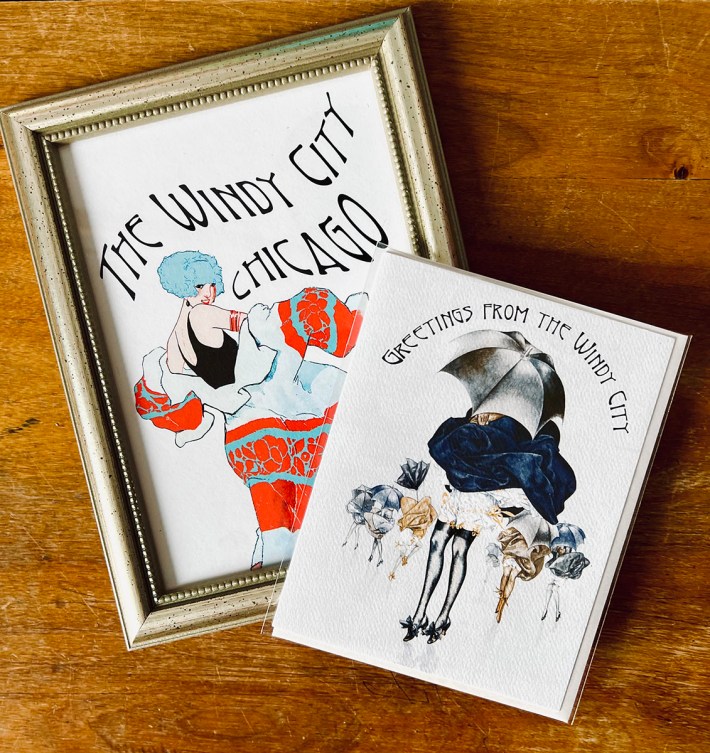 The market was launched by Emma Lewis, an art historian and vendor who sells art deco-inspired stationery and gifts under the moniker The Twentieth.
After a year of vending at 30 markets across the city, the Andersonville resident decided to organize her own market that would double as a celebration of Chicago's maker community.
"Since I'm a vendor, and not an event organizer, I know a lot of these vendors — they're my friends and people I've met like coworkers in a way," Lewis said. "We've all been working so hard [leading up to] the holiday season; I wanted to have a party atmosphere. For most people, it will be their last show they do this year."
So far, more than 1,000 people have RSVP'd for the market, a "great show of support" for local makers, Lewis said.
If all goes according to plan, Lewis plans to bring the market back next year, possibly on a quarterly basis, she said.
"Something I heard all of the time before I started my business from Chicago small business owners is that when people choose to shop with us, it makes such a huge difference. That's the way we want to send us out into 2023," Lewis said.
Limited free parking will be available at 2323 N. Albany Ave.
Listen to "It's All Good: A Block Club Chicago Podcast":