ROSELAND — Early-bird tickets are on sale for a fundraiser to support a Roseland-based online bookstore whose owner wants to build a physical location in the neighborhood. 
Rose Cafe's Seeds To Roses fundraiser is 1-4 p.m. Feb. 26 at the Discover Financial Services customer care center, 8560 S. Cottage Grove Ave.
Early-bird tickets are on sale for $30 through Jan. 2. Prices then will go up to $60.
Bookstore co-founder Iesha Malone said she and co-founder Rebecca Silverman were brainstorming funding sources as well as ways to accommodate the groups who want to support Rose Cafe.
Malone said she hopes to raise $10,000 and open as soon as summer.
"A lot of organizations have reached out to us and asked us what type of support we have," Malone said. "What we're learning is that after our two, almost three years of doing the groundwork, we have a lot of alliances and allies that 100 percent want to see these doors open. So we're at the point where we want to make sure that everybody knows that we're still working on what we've been working towards."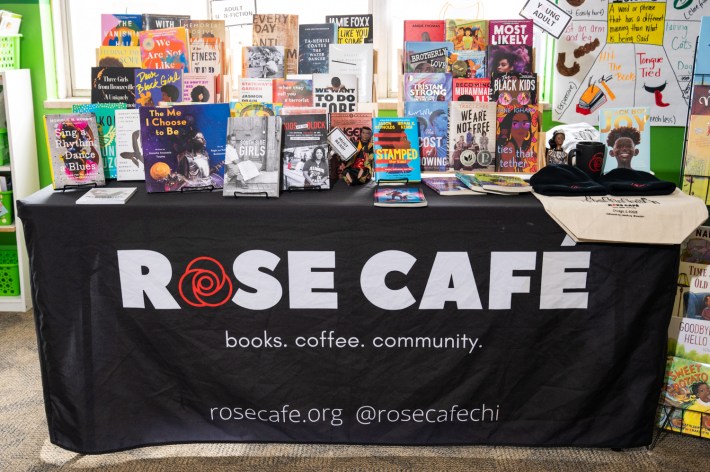 Malone also is establishing The Rose Cafe Foundation. The Rose Cafe bookstore and the nonprofit will be separate entities working in tandem to further the organization's mission and establish the store, Malone said. 
Malone hopes the fundraiser will help her get closer to creating a space for Roseland youth where they can "safe, seen, loved and heard," she said.
"There's an alarming rate of violence going on here in Roseland at this very second," Malone said. "The time is now to get a space in Roseland where kids feel safe, seen, loved and heard. I don't know if we can wait another summer.
"What I will project to those who believe in me and the mission of creating literacy access to the kids is not only about literary access, it's also about mentorship and role modeling. But if we can't get them in a space to see it, we're going to keep losing kids. So I want to aggressively ask people to help us out now."
Listen to "It's All Good: A Block Club Chicago Podcast":