PORTAGE PARK — A 32-year-old man has been charged with three counts of first-degree murder after police said he fired shots this weekend after getting kicked out of a birthday party at a Far Northwest Side bar.
Samuel Parsons-Salas, of Portage Park, was charged Tuesday with first-degree murder, one count of attempted murder and one count of kidnapping. Police said he shot a 25-year-old woman celebrating her birthday and fatally shot her 50-year-old father and two of her friends following an argument.
Parsons-Salas was arrested Monday.
The shooting occurred early Sunday in the 5500 block of West School Street, down the block from Vera's Lounge, 3235 N. Central Ave.
Police said Sunday an argument that started inside the bar turned into a physical argument that spilled into the street.
Supt. David Brown said at a news conference Tuesday night that Parson-Salas was asked to leave the party. He got a gun from a car, confronted the group and fired shots, hitting two men and two women before fleeing in a dark SUV, police said.
Police have surveillance video of Parsons-Salas getting a gun out of a car before shooting the four victims, Brown said.
"He was asked to leave the party, and the rest is unexplainable," Brown said. "Why he escalated this to killing three people because he was asked to leave the party is beyond the pale."
Ricky Vera, 50, was shot in his head and body and pronounced dead at the scene, police said. Mario Pozuelos, 26, and Mercedes Tavares, 24, were shot multiple times and died after being taken to area hospitals.
Mariah Vera, Ricky Vera's daughter, was shot in her head and critically wounded, family and police said. She remains hospitalized as of Tuesday night, Brown said.
"These victims were out celebrating a birthday," Brown said. "This incident is a tragedy that should never escalate to a loss of life."
Brown declined to elaborate on certain details about how the shooting occurred, saying only that it was "heartless" and "horrific."
"I would say with whatever process goes forward with bond court, et cetera, throw away the key. Get this person off our streets," Brown said. "Throw the book at him."
The kidnapping charge stems from the aftermath of the shooting. Chief of Detectives Brendan Deenihan said Parsons-Salas drove off in another car and held a woman against her will as police tracked him down. He was arrested Monday in the 5200 block of West Montrose Avenue.
Brown praised witnesses for their role in helping police arrest Parsons-Salas so quickly.
"It wasn't a slam-dunk case based on video; we had to have witness cooperation," Brown said. "We wanted to do all we could to make sure this person was held accountable and charged."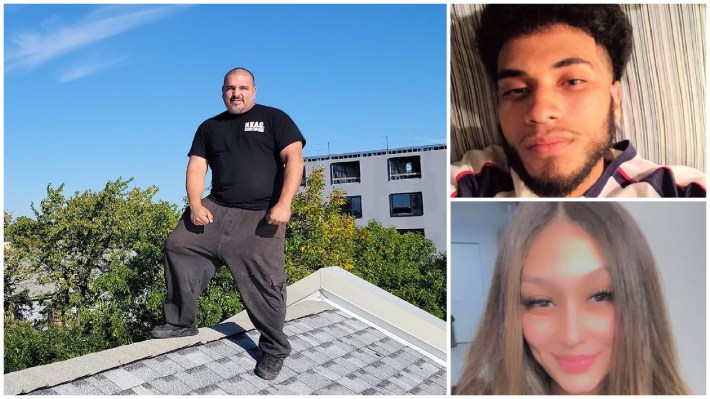 Families launched GoFundMe campaigns to raise money for their loved ones' funerals.
Tavares, of south suburban Chicago Heights, was a mom to three small children: a 3-and-a-half-year-old and 9-month-old twins, her family said.
"She absolutely adored our babies and made our family the center of her life," Miguel Gordillo, the father of Tavares' kids, wrote on GoFundMe. "She was especially excited to celebrate the holidays and was looking forward to gathering with our extended families and creating beautiful memories with our babies."
Ricardo Pozuelos, Mario Pozuelos' brother, also launched a GoFundMe and is asking the community to help the family bury the 26-year-old and honor his life.
"Our hearts are with the other victims and families," Ricardo Pozuelos wrote. "They never deserved this our Mario had his whole life ahead" of him.
A friend of the Vera family also launched a GoFundMe to help with the family's immediate needs and for Mariah Vera's medical expenses. Almost $8,000 has been raised for the family so far, with the goal of collecting $40,000.
Records show Parsons-Salas recently completed a prison sentence for a 2014 armed home invasion case. He was placed on supervised release in September, according to Illinois Department of Corrections records.
Parsons-Salas is expected to appear in Cook County Bond Court on Wednesday.
Listen to "It's All Good: A Block Club Chicago Podcast":