RIVER WEST — A City Council committee signed off on necessary zoning changes Tuesday for the proposed $1.7 billion Chicago casino entertainment district to move forward.
The planned casino is set to be built on the Tribune Publishing site along the Chicago River between Grand and Chicago avenues.
The first phase of the development would include the Bally's-operated casino, a 500-room hotel, 11 restaurants, a 3,000-seat theater, riverwalk extension and a museum.
Later phases in the casino district could include up to 4,800 residential units, 250 additional hotel rooms and thousands of square feet of retail space.
The City Council approved the overall plan in May. Alderpeople still need to sign off on the site's specific zoning uses, which is why the latest proposal was heard by the council's Zoning Committee Tuesday.
The measure passed 10-4 with Alds. Brian Hopkins (2nd), Anthony Beale (9th), Raymond Lopez (15th) and Brendan Reilly (42nd) voting no. Hopkins and Reilly have long opposed the casino plans.
The full City Council will take up the plan Wednesday.
Bally's still requires licensing approval from the Illinois Gaming Board to proceed with the Chicago casino site. A company representative Tuesday said that process is ongoing.
The controversial casino plan has been firmly supported by Mayor Lori Lightfoot, who called it a "major, major milestone in our city" in May.
But the project has faced opposition from some alderpeople over issues of minority representation, traffic congestion and potential crime.
Several alderpeople this week cast doubt on Bally's promise that the casino's workforce will be made up of at least 60 percent minority employees.
Beale called the goal unrealistic and said he believed the overall casino plan was a "rushed job," especially as it's yet to receive official approval from the state of Illinois.
"I've never seen in my 24 years of being in office a development with 60 percent minority participation," Beale said. "I think this is more of a political process than a common sense process … I think at the end of the day, we're going to make some mistakes."
Bally's vice president Christopher Jewett reiterated the company expects to hit that goal, and cited casinos it operates in Mississippi that have workforces with more than 60 percent non-white employees.
"We understand it's a high commitment level, but we're committed to it," Jewett said.
Ald. Walter Burnett (27th), whose ward includes the casino site, also raised concerns at a Plan Commission meeting Monday over the casino's minority hiring plan, according to the Sun-Times. He said he wouldn't support the zoning without a written commitment from Bally's leaders for hiring non-white workers, the Sun-Times reported.
But at Tuesday's zoning meeting, Burnett ultimately praised the development and said he's confident Bally's will follow through on its diverse hiring pledge and to hire neighbors near the casino. He said Bally's leader have "given me a commitment; I've seen several documents." 
"I'm sure that if they don't want to see me upset in the future, that they're going to keep their commitment with hiring people in our neighborhood, so I feel confident that this is going to be OK," Burnett said. "I support this thing 100 percent. We're going to make sure that our people get work and get jobs."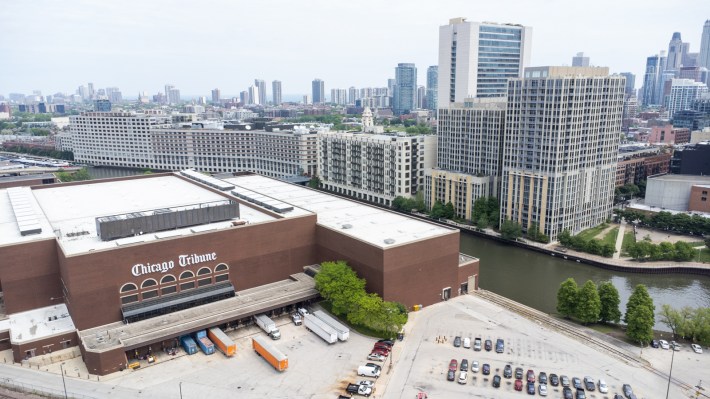 Reilly has been one of the fiercest critics of the casino project since the city announced earlier this year the Tribune Publishing site was one of three finalists.
Reilly has assailed Bally's and the Lightfoot administration for what he said has been an "inherently flawed process" similar to the much-maligned parking meter deal pushed through City Council under Mayor Richard M. Daley.
Reilly reiterated his concerns over potential public safety issues he believes could be caused by the influx of people at both the temporary and permanent casino sites. The Medinah Temple, 600 N. Wabash Ave., in River North has been selected as the temporary casino location.
"There is I think a valid concern that we need to have a rock-solid plan in place to mitigate those potential threats. We're taking a great leap of faith here in this last piece and approving the zoning which then sets the casino free to go see the state regulators at the gaming board," Reilly said. "But we're doing that without having done the due diligence on safety."
Listen to "It's All Good: A Block Club Chicago Podcast":