SOX PARK — A local historian is teaching young ballplayers about the origins of the Negro Leagues on the South Side.
Shermann "Dilla" Thomas, famous for his Chicago history TikToks, hosted a tour bus full of teenage athletes Saturday as part of his partnership with White Sox Amateur City Elite.
The program covers the cost of travel ball, giving South Side teens the chance to play across the country and earn college scholarships. The tour gave players an education on the baseball giants whose shoulders they stand upon.
"The Negro Leagues were more than just a stepping stone to get Black people in the majors. It connected families, provided opportunities in places there weren't any, and that's a true American story," Thomas told the team. "We give the Dodgers credit for drafting Jackie Robinson, but it was the Negro Leagues' all-star games in Chicago that put the spotlight on the capabilities of Black players.
"Because everything dope from America comes from Chicago."
Baseball gloves, bats and White Sox hats were scattered across Thomas' tour bus, which he recently acquired thanks to corporate sponsors, sports teams, celebrities and "everyday Chicagoans" who believed in his mission to "share a positive narrative of our city," he said.
RELATED: South Side Teens Going To Play At The 'Field Of Dreams' — And They Have A Plan: Show 'Black Kids Can Play Baseball, Too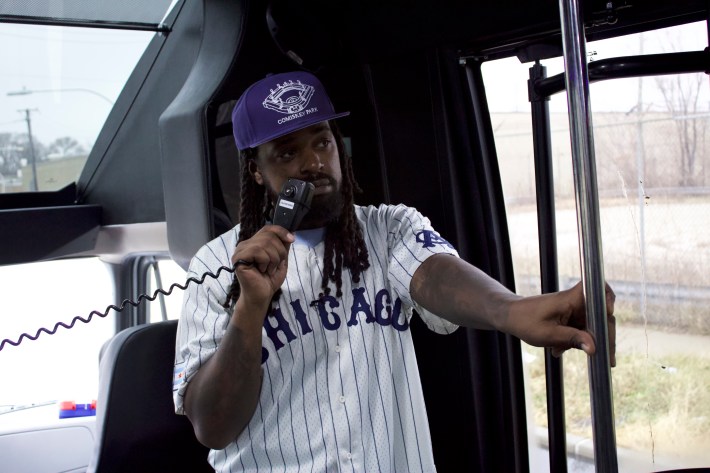 Thomas led the tour in his vintage Chicago American Giants jersey. The jersey pays homage to the storied Negro Leagues team that played games at the White Sox's former park on 39th Street and South Princeton Avenue — during a time when other Major League teams wouldn't lend their stadiums to Black ball clubs, Thomas said.
"It's humbling that people have entrusted me to share this history," Thomas said. "These kids today are what this is all about. They're at the age right before what the world thinks about you sets in. They need to be told now that the South Side is more than gang banging and drive-bys.
"They need to understand the value of being from Chicago and the value they add to it."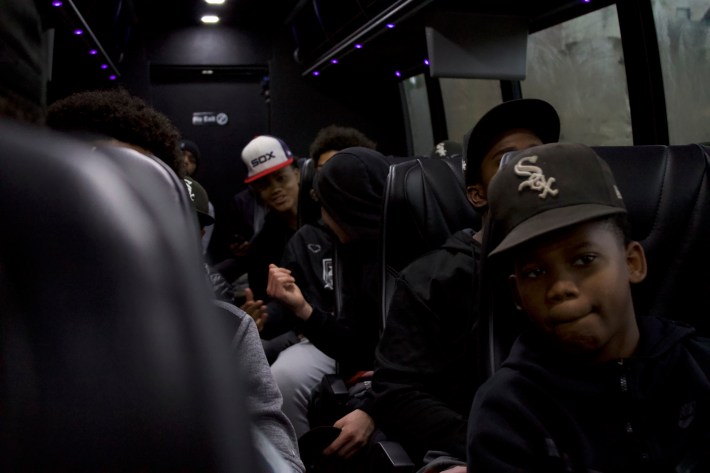 Thomas' bus drove past lots in Bronzeville where Black South Side ballplayers would destroy the Chicago Orphans, now known as the Chicago Cubs, he said.
The one-sided contests led Cubs owner Cap Anson to "come up with a handshake agreement" to prevent Black players from playing in the professional ranks, Thomas said.
"So the Negro Leagues needed to be created to give Black kids like you a chance to play baseball," Thomas said. "Instead of waiting on others, they created their own league."
The Chicago American Giants, one of the most dominant teams in baseball history, were started in 1910 by manager-pitcher Rube Foster, known as "the father of Black baseball," Thomas said.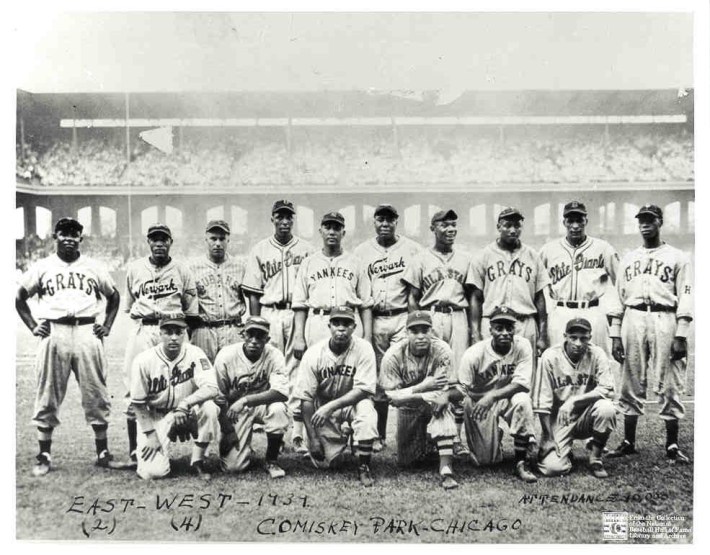 Players weren't allowed to stay at hotels Downtown, so many stayed in the welcoming homes of Chicagoans like Mabel Banks, Thomas said, pointing out her place at 712 E. 44th St.
"The whole baseball team would have to squeeze in there," Thomas said. "Discrimination sucks, but out of it I think is why there's so many dope Chicago athletes, because we got to be near professionals for a long time."
Cruising down King Drive, Thomas stopped at the home of Robert S. Abbott, the founder and publisher of the Defender. The Black-owned and operated newspaper promoted and covered Negro Leagues games when other newspapers wouldn't, Thomas said.
Thomas asked the players if they had learned about the Defender in school. Only a few raised their hands.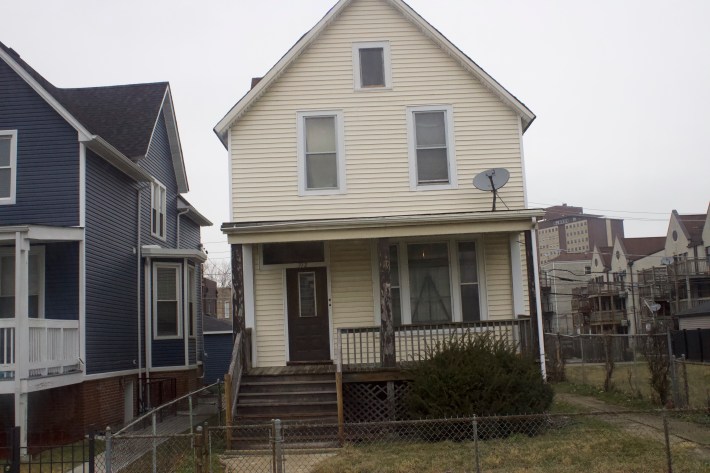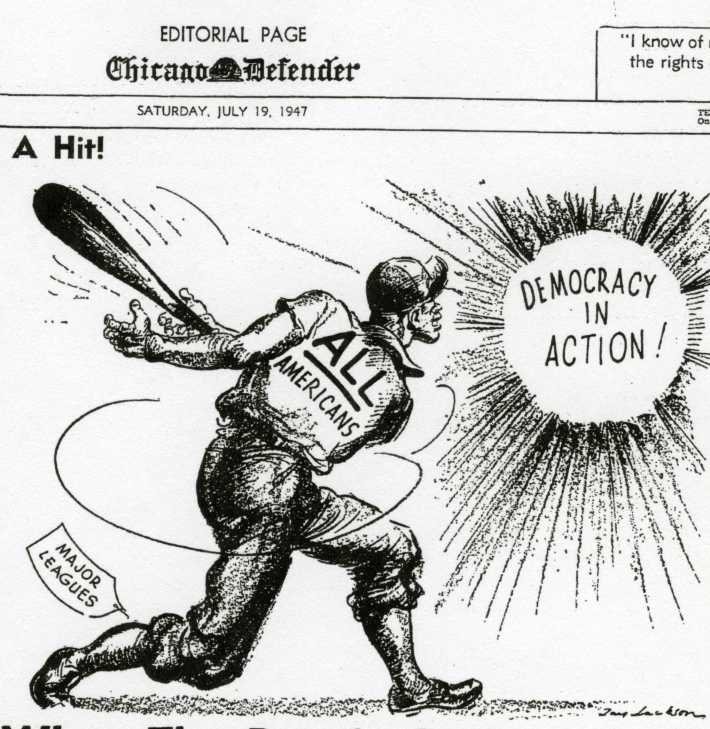 Troy Williams, a graduate and now manager of the program, said he hopes his players are "inspired to get home and do added research, dig deeper."
"This was eye-opening for me. Chicago is is rich in baseball history, and now knowing the sacrifices the Negro Leagues players made, that legacy tracks to these kids and their opportunity to play," Williams said. "And these kids are going to have the chance to play baseball at a high level."
Jayden Hawkins, 14, flashed a smile through braces.
"I'm excited to get home and tell my family about Chicago," he said.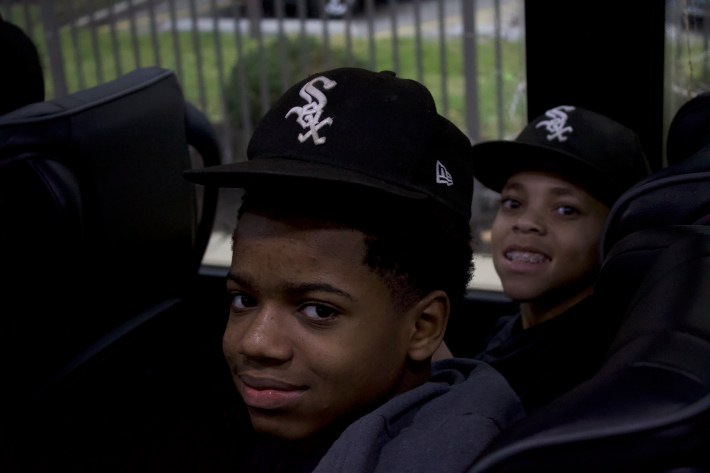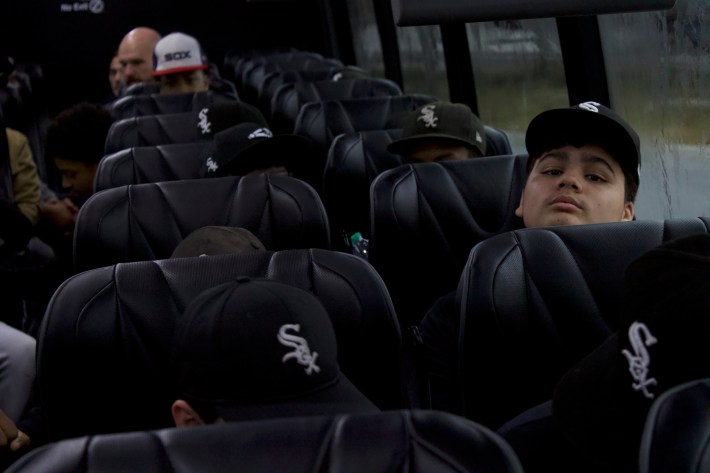 Listen to "It's All Good: A Block Club Chicago Podcast":