PORTAGE PARK — Colorful home goods store Home Line Decoration, also called Al-Bazzar, will go dark for good after trying to keep the business afloat for the last year.
The Turkish goods shop, 4358 N. Cicero Ave., plans to close at the end of the year or early next year, whenever its entire inventory is sold, owner Yousef Barakat said.
Home Line Decoration sells handmade lamps, tapestries, rugs, stools, dishware and home goods from Turkey.
The owner blames low sales and high shipping costs for importing items from Turkey as reasons that led to the tough decision to close, he said.
"This is the thing — the truth is since last year until now, we are just shaking," Barakat said of the store's business. "We are closing for good."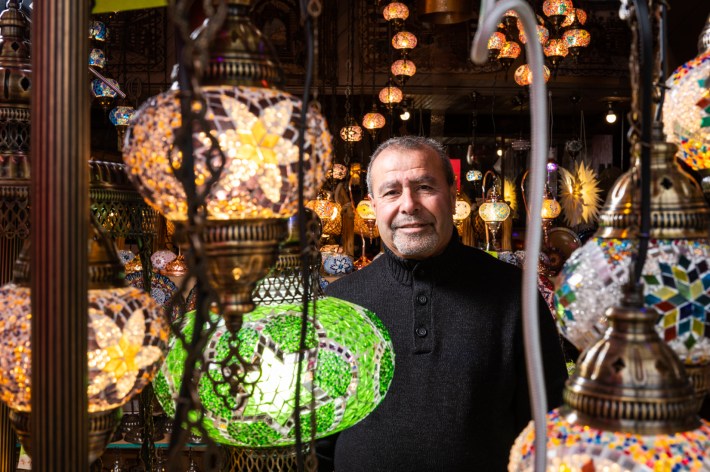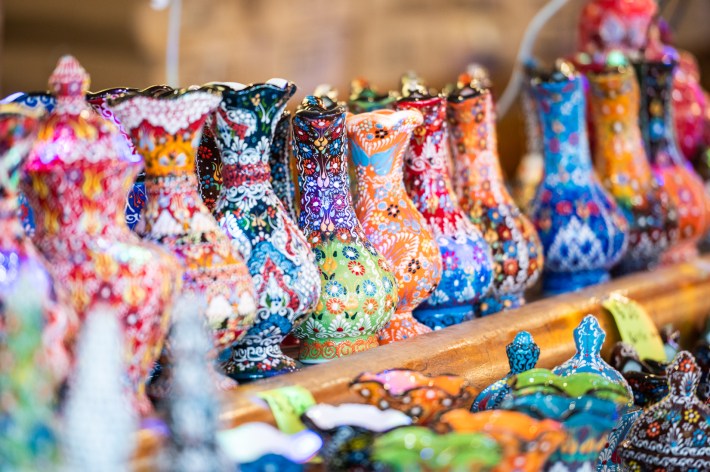 Owners want to get rid of their entire inventory and are offering steep discounts and sales to customers. Buyers will also receive a free item as a gift picked out by the husband-and-wife team, Barakat said.
The store has new items this year, like handcrafted rugs in various sizes on sale for $20-$25. The store also has new colorful stools for $40 as well as its usual plethora of colorful lamps ranging from $14-$30 depending on size, the owner said.
Home Line Decoration was struggling financially during the holidays last year and also had a close-out sale to get rid of its inventory. After Block Club reported on the sale and the owners' call for a business boost, the community stepped up, helping the shop make it through the holidays, the owners said.
Hopeful that the business would turn around, Barakat ordered more items from Turkey, but shipping was expensive and items were delayed. He spent between $14,000-15,000 for shipping containers with lots of stock.
But he didn't see sales as he'd expected, making this year especially difficult, Barakat said. Now the owners feel the business is done for good.
"I tried to do better [but] shipping was very expensive," he said.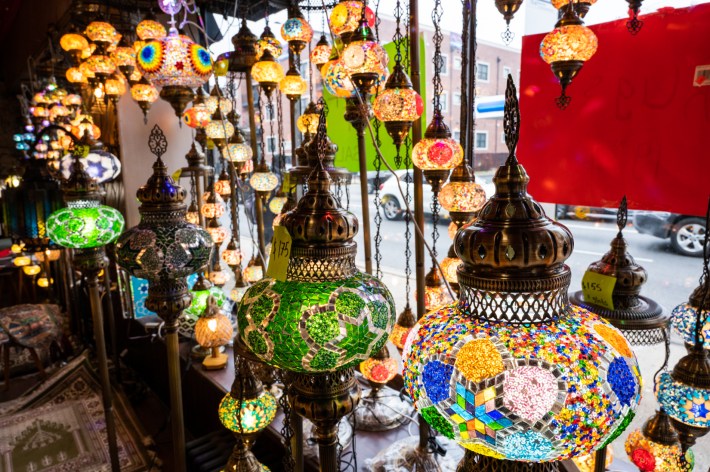 Barakat and his wife, Kholoud Ghaith, opened the shop in 2018.
Barakat moved to the United States from Turkey in the '90s and settled in Chicago before he and Ghaith went to Puerto Rico to open their own store. 
But Hurricane Maria devastated the island in 2017, and the family lost their home and their store. They packed up what was left and returned to Chicago, where they opened Home Line Decoration.
RELATED: Shop Local 2022: A Portage Park, Jefferson Park, Norwood Park And Edgebrook Gift Guide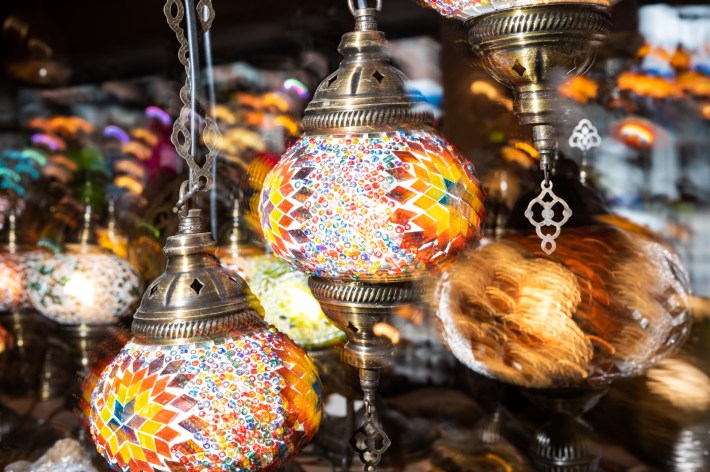 The shop sits at the corner of Montrose and Cicero. Each of its hundreds of lamps has a unique glass mosaic design, and are all handmade in Turkey, the owner said.
"Over the decades, and during wars, this has been a tradition in Turkey," Barakat previously told Block Club. "A long time ago, they used to make these mosaic lamps during the Ottoman Empire, long before electricity, and lit them with candles." 
Business was good when the store opened, Barakat previously said. They tried to sell items online but saw more in-person sales, so they stopped offering online sales, he said.
The owners are not sure what will come next. They might open another business in the same spot if the landlord approves, but that is still to be determined, Barakat said.
Home Line Decoration is open 10 a.m.-6 p.m. Monday-Saturday.
Listen to "It's All Good: A Block Club Chicago Podcast":