WEST TOWN — A West Town museum dedicated to showcasing outsider art from Chicago and across the country received a multimillion-dollar city grant to expand its exhibition spaces, modernize its facilities, build a dedicated education area and more.
Intuit: The Center for Intuitive and Outsider Art, 756 N. Milwaukee Ave., is one of dozens of winners of the city's federally-funded Community Development grants designed to spur economic activity after the pandemic. Intuit and a hotel development in Pullman each recently received $5 million, the largest grant issued in the latest round of awards.
Intuit has called West Town home since the late '90s, and frequently puts on exhibits from artists and makers who are self-taught outside of traditional academic and art world settings, and often come from marginalized backgrounds.
It's currently hosting an exhibit by Southeast Side painter and sculpture Roman Villarreal, and is opening a showcase of work by local visual artist and drawer Tarik Echols Friday.
While the museum hosts regular public events and is home to an archive of the work of famous Chicago outsider artist Henry Darger, museum leaders have been discussing expanding the space for the past several years and upgrading the more than century-old building.
Now, the city grant will help fund the construction of new art galleries, an education and art-making studio, a community gathering space and more, with construction hopefully beginning next year.
"There was no way we were going to go forward unless we had the money secured. And that is what this money has done," Intuit president and CEO Debra Kerr said. "We're a Chicago gem and this is going to take us from, I think, a sort of hidden gem to, you know, put us in the cultural crown."
The museum is spread out over three buildings joined together, two of which likely date to the 1870s, according to museum documents.
While upgrades and refurbishment are definitely needed, Intuit hopes to become the "most welcoming museum in Chicago" without losing its "edgy feel," Kerr said.
To do so, leaders plan to more than double the amount of exhibition space at the museum, including building out the entire second floor to house three new gallery spaces.
Intuit's rear gallery will be converted into a classroom to host field trips, art-making workshops and other education programs.
The museum's sole permanent exhibit is a re-creation of the Lincoln Park room where artist Henry Darger lived and worked for most of his life. Darger is known for his imaginative and extensive drawings and writings that were discovered after his death in the 1970s.
The redevelopment will expand the re-created room and add a larger accompanying exhibit about the artist's life. Kerr said Intuit hopes to showcase additional works from its permanent collection after the renovation.
The project also will restore and upgrade the museum's front facade by adding a new door and large windows, as well as an accessible entrance for people with disabilities. Kerr hopes the redesign will also make the museum more "psychologically accessible" for the diverse range of artists and patrons who visit.
"I want everyone who comes in the door, whatever their physical and mental abilities are, whoever they are, I want them to come into this space and feel like this is a place for them," Kerr said. "Because this art is for them. And so our space needs to reflect that same ethos, that same power of the art."
While final details are still being worked out, Intuit also plans to upgrade its ventilation system, redesign its community and event room and add updated bathrooms, Kerr said.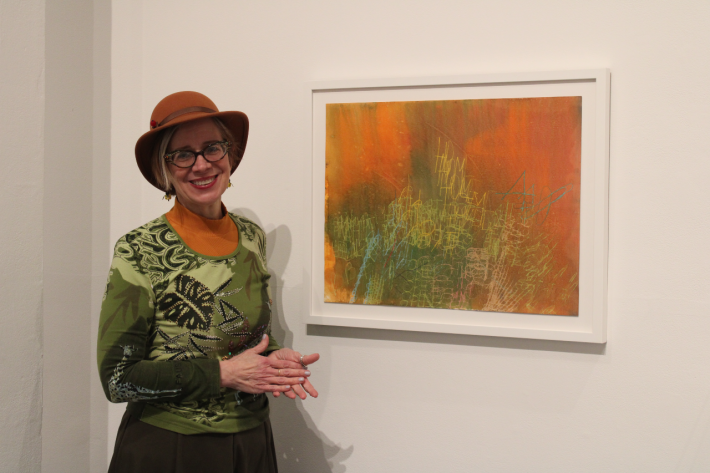 As the museum prepares its ambitious overhaul, Kerr emphasized Chicago's long history of supporting outsider art, from its welcoming of French artist Jean Dubuffet to the legacy of Darger and many others.
"One of the reasons Intuit is actually in Chicago is that Chicago was really the first city in the United States to embrace this genre of art as a legitimate genre," Kerr said.
"[Dubuffet] loved what he called art brut, outsider art, and came to the United States to kind of promote it and fell on deaf ears in New York, but he came to Chicago … and he talked about it here and people were already embracing it and thinking about it."
Construction on the redevelopment could start by next fall, with a goal of finishing around June 2024, Kerr said.
During regular operations, Intuit is open 11 a.m.-6 p.m. Thursday-Sunday, and Tuesdays and Wednesday's by appointment. Admission for adults is $5.
Friday's opening of the Tarik Echols exhibit coincides with the Milwaukee Avenue Art Stroll. A Very Serious Gallery, Gallery Cafe, Intuit and the Weinberg/Newton Gallery will all be open late and for free. More details and specific hours can be found here.
Listen to "It's All Good: A Block Club Chicago Podcast":