WICKER PARK — A balloon company that specializes in customized balloon bouquets and installations has opened a store in Wicker Park.
Luft Balloons, 1900 W. North Ave., opened Saturday. Founder Elaine Frei launched the company in 2017 after a series of creative endeavors led her to start making custom balloon colors and designing arrangements of all sizes.
Frei gained a large following during the early days of the pandemic, when she built and installed hundreds of balloon packages in outdoor, COVID-safe locations for a variety of occasions.
Now, Frei has launched her first foray into retail to connect with customers directly and give neighbors an "experiential shopping" experience, she said.
"Balloons ignite such a nostalgia in all of us, we all have an attachment to it, because it's celebrating core memories," Frei said. "Balloons need that experiential quality because you're always going to be picking them up. They're never going to be sent in the mail."
Individual balloons at the store start at $3, with a whole range of bouquets and "bursts" available. Different options can be viewed on Luft's website.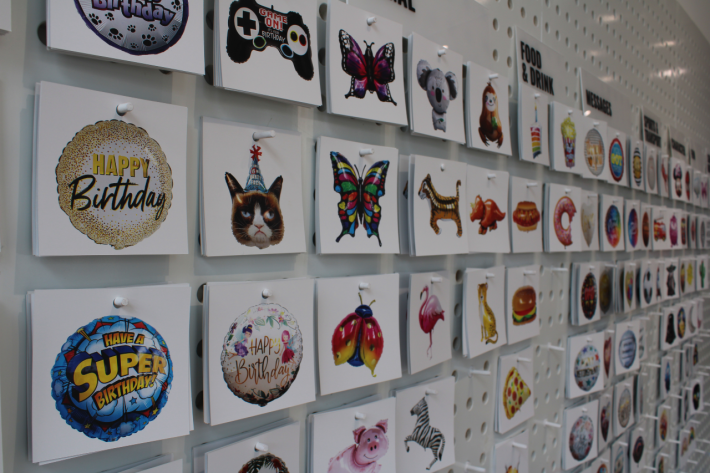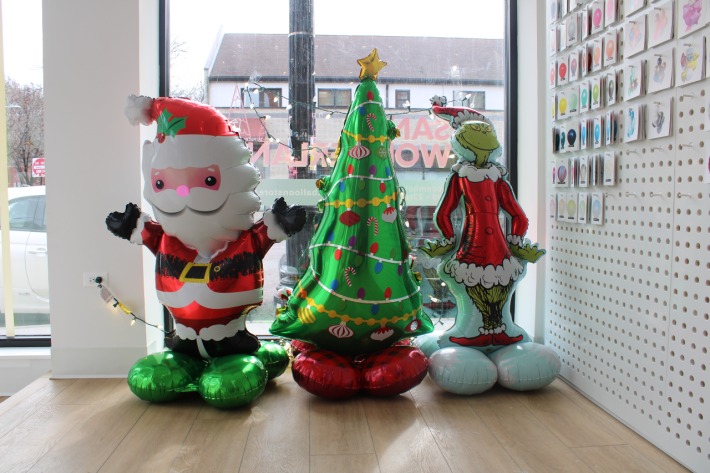 The store also features what Frei calls an "immersive ballon experience" behind the retail area with thousands of intricately placed balloons, several featuring Santa Claus.
Tickets are available for kids and families who want to take pictures in the space, Frei said. This is the third year she's organized the Santa Wonderland event, which started during the pandemic when it wasn't possible to take a photo with the "real" Santa.
"We made balloon Santa seating and everyone loved it because the kids didn't cry. And they love balloons. So every year people will be like, 'are you doing again?' So this is our third year," Frei said.
The event lasts through Dec. 23, with tickets for $12. The store also plans to hold a similar event ahead of Valentine's Day next year, Frei said.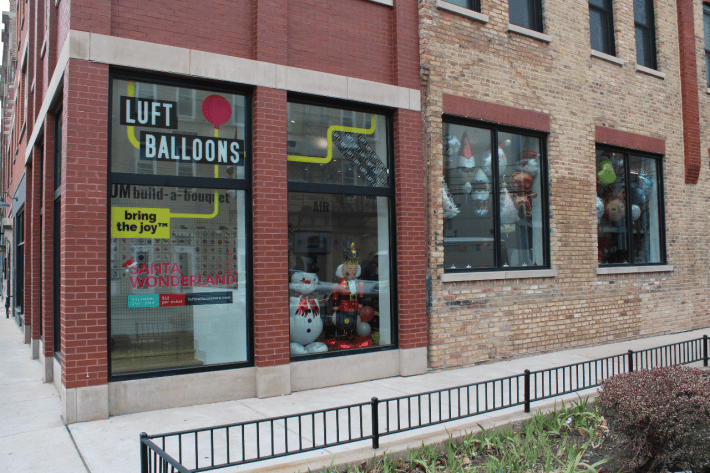 Since 2020, Frei has used her business to support local companies and businesses, including decking out six Chicago-area hospitals in massive balloon installations. She eventually got B Corp certification, which requires Luft to "have a certain measure of community engagement, things that we do to give back. It's all built into our DNA," Frei said.
Then in 2021, Frei asked neighbors to nominate local businesses to win a free "balloon bomb" outside their store as they reopened after a year of closures and pandemic restrictions.
"We did six hospitals with more than 3,000 balloons installed just to bring them cheer and joy," Frei told Block Club last year. "But we ran out of hospitals to balloon bomb, so it occurred to me that our businesses are still struggling and could use some help, as well."
This year, Luft Balloons has pivoted its focus to local nonprofits. Frei said the company has given away almost $10,000 in balloon installations or gift cards, with anyone able to suggest a nonprofit here.
If things go well in Wicker Park, Frei hopes to expand throughout the city. She said Luft Balloons could act as a neighborhood's go-to balloon store for parties, one-offs and events of all kinds.
Luft Balloons is open 8:30 a.m.-3:30 p.m. Tuesday-Saturday and 8:30 a.m.-noon Sundays, but it has extended hours for its Santa Wonderland event this month. More information is available here.