AVONDALE — The smart boards inside all 29 classrooms at Carl Von Linné School were playing the Mexico-Saudi Arabia soccer match Wednesday.
Students 4 to 14 pushed their chairs close to the screens and shouted, their cheers audible even in the hallways. Their teachers joined them.
"We're very thankful our school is letting us watch the games. Class has been super fun," said eighth-grader Gael Gutiérrez, wearing a sombrero he brought to share with his science classmates. "We don't have to sneak the World Cup on our phones."
Linné has caught a case of World Cup fever.
With games at the men's World Cup in Qatar happening during Chicago school hours, educators at Linné, 3221 N. Sacramento Ave., have found a way to work the excitement into their curriculum, said first-year Principal Gabriel Parra.
Each classroom has randomly picked a country to root for, Parra said. They've decorated their doors in the nation's colors and swapped school uniforms for soccer jerseys some days.
"It's started up some fun classroom rivalries," said Parra, wearing a Germany shirt. "The main office got a traditional powerhouse."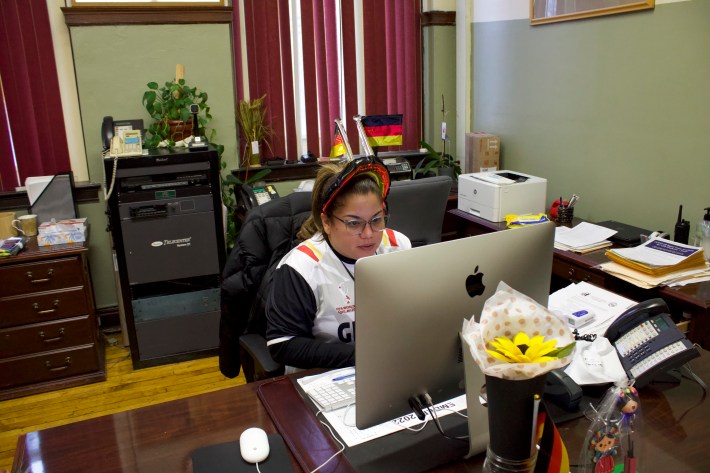 Each class is learning about the culture and history of the country the students are rooting for, Parra said. Down the hall from his office — which also has the games on — are Uruguay, Brazil and Portugal.
About three-quarters of the more than 600 students at Linné are Latino, classes are bilingual and many of the kids grow up around soccer, Parra said.
"We're a soccer school. The tournaments at recess always get pretty intense," Parra said. "What we do here is take pride in student identity. And the most impactful learning happens when the students see themselves in what they're learning. The World Cup fit right into that."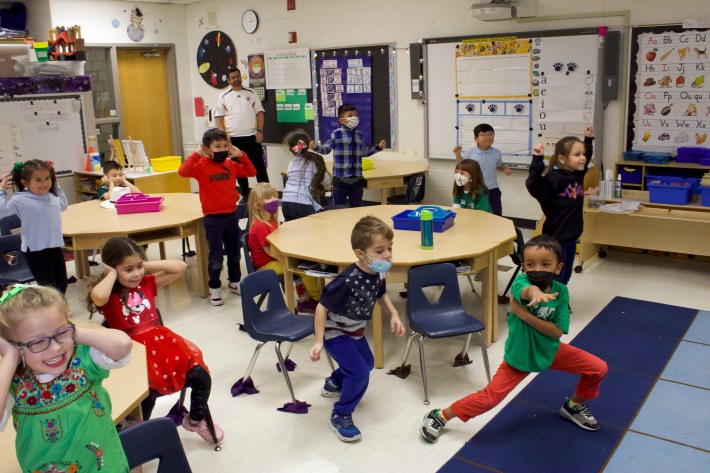 Gutiérrez's class is learning about the physics of soccer through force and motion, said teacher Catherine Stewart.
Third-graders in Emily Méndez's class are using research skills to make fact sheets about Brazil, writing about the wildlife of the Amazon Rainforest and the science of volcanoes.
A split screen of World Cup games played Wednesday as Méndez's students drew maps of their new favorite country. They also plan to translate "Merry Christmas" into Portuguese.
"The kids have been so excited, and honestly, I'm getting more work out of them," Méndez said. "And when Brazil scores, they love it when I say, 'Let's go in the hallway and scream "goal."'"
Jaziel Peralta, 8, is the class "captain" who picked Brazil, the World Cup favorite, for Room 202.
"Everyone went wild. The energy is more than next level," said Peralta, who wore a USA soccer jersey to class. "I learned so much about Brazil. I'd like to visit now. Maybe not for my birthday, but definitely for vacations."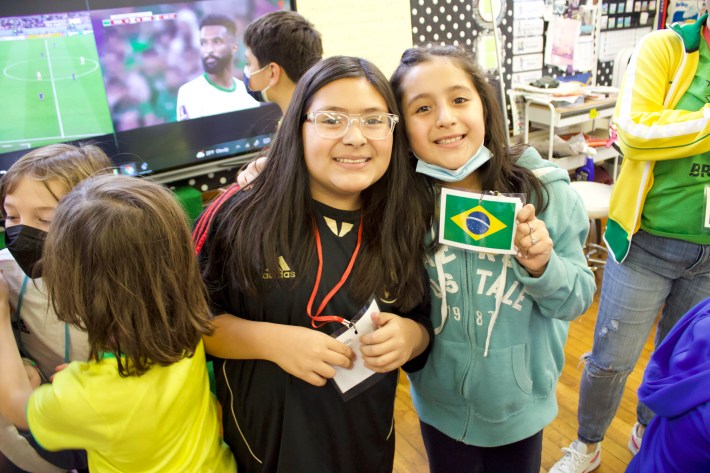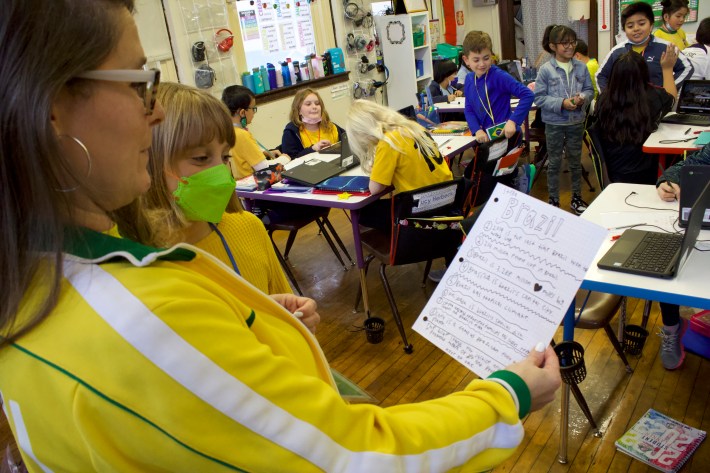 Down the stairs and to the right, teacher Citlali Arroyo lucked out when her 25 kindergartners picked her favorite team, Mexico. The kids are learning the origins of the game and how to play, Arroyo said as she reeled them in for a choreographed dance to a bilingual song about soccer and "fútbol."
"We've been practicing for at least two weeks," Arroyo said. "We're connecting kids to their families and their cultures. Many of them are excited to see the players have their same last names.
"And in kindergarten, we're talking about behavior goals, why we have rules and how we interact with them, so it's great to teach them about soccer."
Aiden Gutiérrez, 6, jumped up and down with his classmates as Mexico poured in two goals Wednesday.
"You hit the ball with your head, elbow, hips and legs," he said.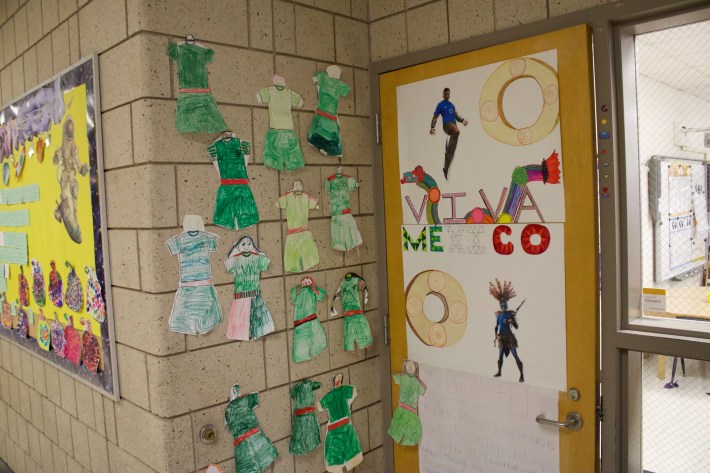 Kindergarten teacher Sabrina Sealy and her class drew Belgium, but Sealy couldn't help herself — she's a diehard Argentina fan, and her parents are at the cup in Qatar.
The kids waved hand-drawn Argentina flags as the team scored two goals Wednesday to advance to the knockout round.
"I taught them all the chants," Sealy said. "It's amazing that through this, the kids also get to know me more."
Any classroom that gets knocked out of the tournament can pick a new team to root for, said Allie Epstein-Miranda, the school's reading interventionist, who brought the World Cup frenzy idea to Parra.
Parra said he hopes to organize a school-wide show-and-tell so classes can share what they learned about each country. His next goal is to secure funding for a new soccer pitch behind the school.
"We want the kids to embrace their heritage and all types of cultures," Parra said. "We want them to feel excited about coming to school."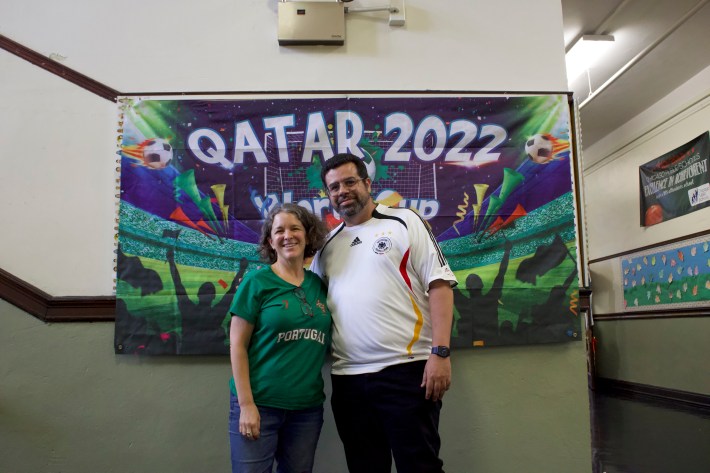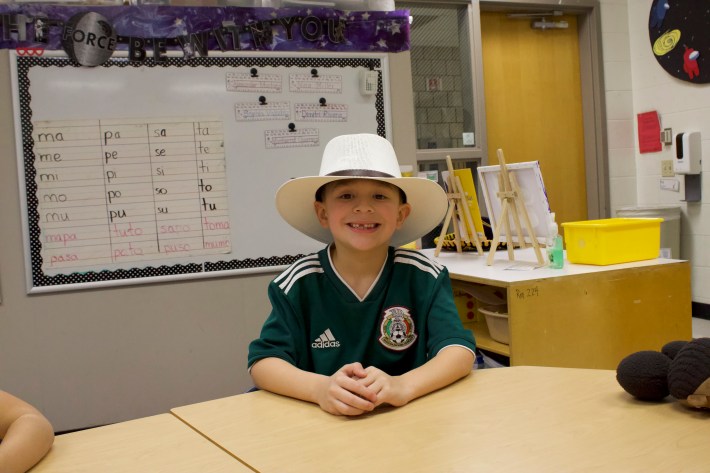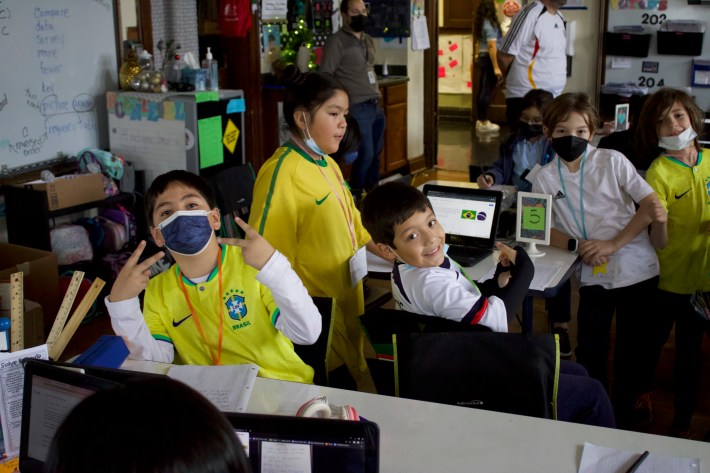 Listen to "It's All Good: A Block Club Chicago Podcast":