HYDE PARK — The undefeated and once-tied University of Chicago men's soccer team will compete for its first NCAA Division III championship this week, but coach Julianne Sitch has already made history.
Sitch, who broke school records as an All-American at DePaul University before playing professionally for a decade, became the first woman to lead a men's team to a soccer Final Four with a 1-0 victory over fifth-ranked Gustavus Adolphus College Nov. 20.
The team traveled Tuesday to Salem, Virginia, ahead of its national semifinal match against the Stevens Institute of Technology at noon Thursday.
The winner will play either Williams College or the University of Mary Washington 11 a.m. Saturday for the Division III title.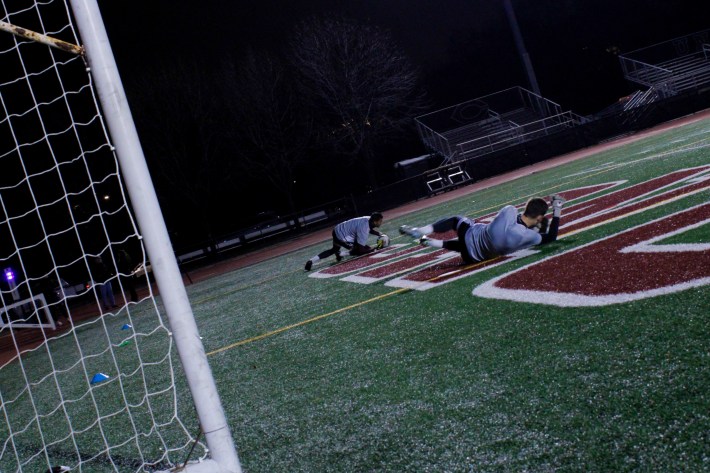 Sitch is only the second woman to coach a Division III men's soccer team, but she hasn't faced barriers to her coaching career due to her gender, she said.
Sitch set DePaul career records for points, goals and assists before playing professionally for numerous clubs. She started her club career with the Chicago Cobras of the now-defunct W-League, played several stints with the Chicago Red Stars and played for clubs in Australia and Sweden, among other stops.
After retiring from playing in 2015, Sitch was an assistant coach for UChicago's and the University of Illinois at Chicago's women's teams, then coached in the Red Stars organization. She credited the numerous coaches who guided her as a player for inspiring her success as a coach.
"I'm very fortunate that I had a really extensive playing career," Sitch said. "Being a part of losing seasons, being a part of winning seasons, being a part of championship teams or teams that have fell short, even going through injuries myself — it prepared me, and I've been able to help prepare the team when we're in those situations."
The UChicago gig is Sitch's first head coaching job. She was hired in April, taking the reins of a team that's made several deep postseason runs in recent years.
The Maroons will compete in their second straight Final Four, following a heartbreaking, double-overtime loss to Amherst in the national semifinal last year.
The team also made back-to-back Final Fours in 2017 and 2018, but it has never advanced to the championship game since first reaching the Final Four in 1996.
UChicago hopes for a breakthrough this week, following a successful year that saw the squad ranked first in Division III for most of the regular season.
"This team has been to the Final Four before," Sitch said. "They know what that looks like, they've had a taste of it, so they're very hungry and eager to get back out there and go."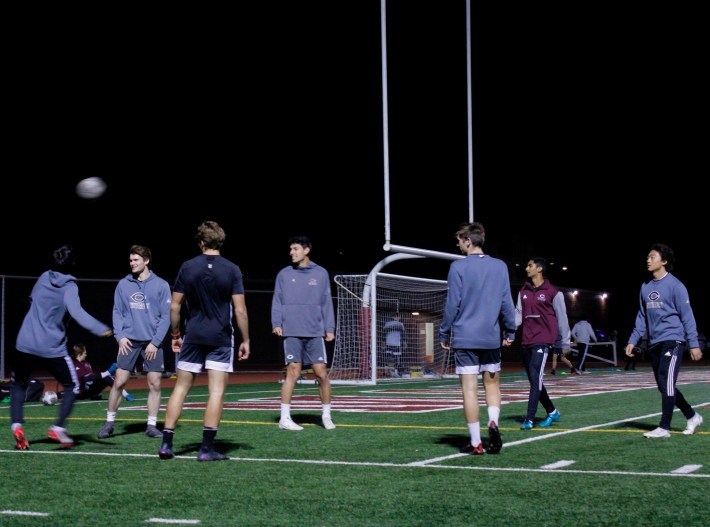 The 2022 Maroons started strong with a 1-0, season-opening victory over Kalamazoo College. The program has maintained its focus — and success — ever since, rattling off win after win en route to a 20-0-1 record.
The only blemish: A 0-0 tie at a New York University crew led by Kim Wyant, the first woman to coach a men's college soccer team. It's believed to be the only college match ever played between men's teams coached by women.
Players have adopted a "Sitch mindset" to get them through the season, attacking "life and everything facing in your way with everything you've got," senior center-back Richard Gillespie said.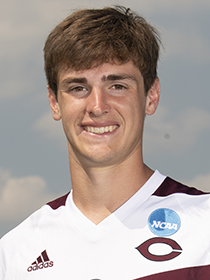 "It all starts with her," said Gillespie, who made the all-conference first team this year. "I think she as a leader, and as a person, approaches life with the mindset of, she's going to do her best in every facet. She's tried to ingrain that mindset into us."
The team responded to that leadership with consistency and positivity, which have been key to the season's success, Sitch said.
"The players have been phenomenal," she said. "They showed up from day one — even [in the] spring, when I started — extremely dedicated and ready to get after things."
The 2022 Maroons have more confidence and play with more ease and fun than last year's Final Four squad, Gillespie said.
The senior, who expects this soccer season to be his last, welcomes the possibility of bringing home his school's first national title with just two more wins.
But any celebration of this historic season will be just a tad delayed, Gillespie said. Win or lose, he'll return from Virginia to four final exams, as UChicago's fall quarter ends Dec. 10.
"My mindset is just to enjoy my last few moments on the field," Gillespie said. "Hopefully we can have more of a celebration after our finals are done. I don't know what I'd do [if the team wins the title]. I'd be elated."
Listen to "It's All Good: A Block Club Chicago Podcast":