PORTAGE PARK — Thirty years ago, Robin Lestina-Cikanek's crowded, small kitchen placed second in an ugly kitchen contest.
She was determined never to receive such a title again. Her mother, who loved to cook and bake, didn't want her to, either.
When Lestina-Cikanek's mother died in 2018, she left her children a small inheritance. Lestina-Cikanek used the money to finally rehab her kitchen as an ode to her mom, she said.
"It's bittersweet because she would have absolutely loved this kitchen," Lestina-Cikanek said.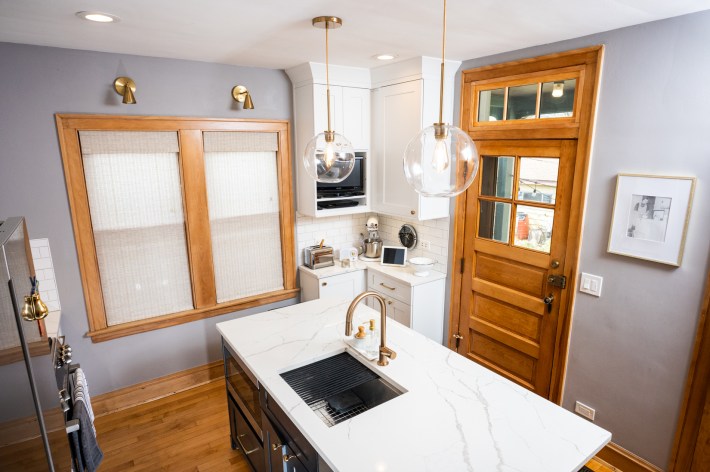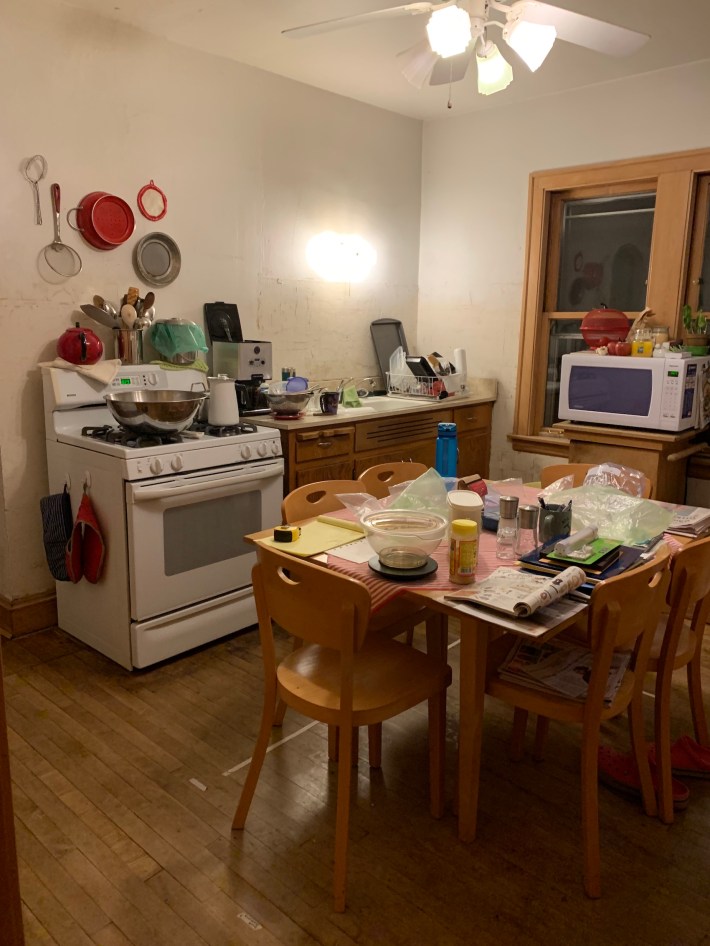 The longtime Portage Park resident is one of two neighborhood bungalow owners who received awards this month for home improvement work as part of the Driehaus Bungalow Awards. The competition, created in 2005 by the Chicago Bungalow Association, honors the creativity and preservation efforts of bungalow owners for projects large and small. 
The competition received a record 100 nominations this year and most entries came from Portage Park, according to a press release. Fourteen were selected throughout the Northwest and Southwest sides of the city.
With help from a family friend, Lestina-Cikanek completely rehabbed her kitchen within the existing framework of the room, adding a large white island in the middle, more cabinets, a dishwasher, a large sink and more storage space.
Lestina-Cikanek and her husband, Bill Cikanek, have lived in the home on the 4500 block of North McVicker Avenue for 42 years. It's her husband's childhood home and one that's been in the family for a long time, so she wanted to preserve as much of its structure while making the kitchen more modern and functional, she said.
The two-year project, which cost about $70,000, still keeps the style and integrity of the original 100-year-old bungalow, she said.
"What [the association] liked about the kitchen was that we didn't tear the walls down, we didn't do anything. It was the footprint of the original kitchen," she said. "It was important for me to keep the house as original as possible."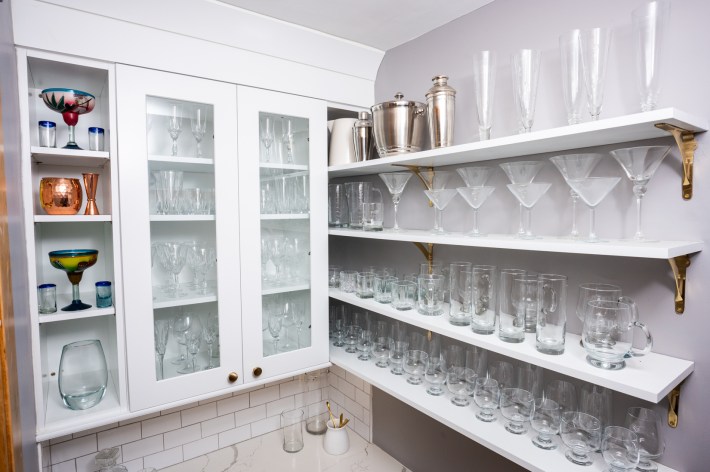 Inside the pantry, which was also redone, the house's original ice box door has been kept as decor and a remnant of history. The door used to have exterior access and was created so ice men could deliver fresh ice to homes before electric freezers and refrigerators were common in homes.
Lestina-Cikanek was happy to earn an award for the project, which "went on forever," and hopes to remodel the bathroom next — once she has more money, she said.
"I gasped; it was very exciting" to win, she said. "There was a lot of work done."
A few blocks away, Stephanie and Dave Polakowski were also grateful to win the contest for their wooden window restoration project.
The couple moved into their bungalow in 2019 and loved everything about their home — but its six wooden windows in the living room were damaged, drafty and most did not open, they said.
With help from Stephanie Polakowski's father, Keith Winberg, they restored the wooden windows and the upper storm windows, one paint layer at a time.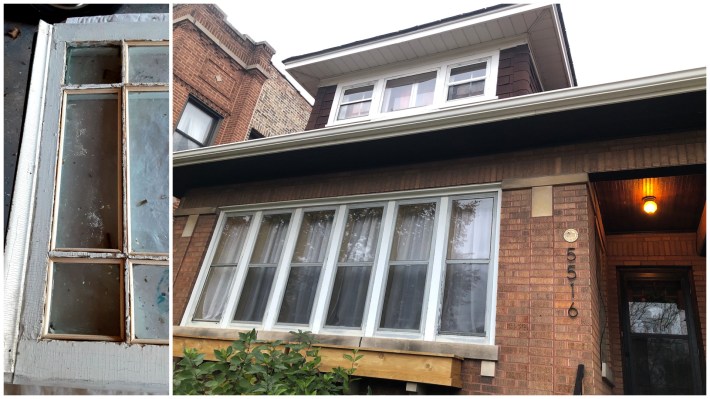 The wood was deteriorating because it was more than 80 years old, so paying attention to detail and going slow was crucial to its success, Dave Polakowski said.
"We really liked everything about this house, and we really enjoy the aesthetic of the bungalow," Dave Polakowski said. "We are both fans of art [and] older artists. … We wanted to keep the windows cause they were made so well."
The couple called the work a "COVID project" that began when the pandemic hit and wrapped up this year. Winning an award for their work is a reminder bungalow preservation is worth it, they said.
"I feel proud and excited [to have won] — preserving history and showing that it can be done as long as you are willing to put the time into it," Stephanie Polakowski said. "I also feel like [my father] should have won the award. We wanted to give him the money, and he said no."
Winners of the competition received a $1,000 cash prize and a bronze plaque for bragging rights.
The Polakowskis plan to take Winberg out to dinner and to the Chicago Botanic Garden to thank him for his help. They will save their cash prize for the next home improvement project, they said.