BRONZEVILLE — Two current and former Chicago Public Schools officials told parents Monday that Urban Prep Academy's students, teachers and programs will be moved to different buildings next year as the district assumes management of the troubled charter schools.
But district spokespeople later said no final decision has been made on where students will attend school next year, while school executives are vowing not to let CPS take over without a fight.
CPS officials shared plans for the future of Urban Prep's Englewood and Bronzeville campuses at a town hall Monday at Abundant Blessings Church, 1316 W. 63rd St.
The Chicago Board of Education voted last month to yank the charters for both schools amid allegations of sexual misconduct and what district leaders called "dismal" financial management.
Urban Prep's leaders have appealed the decision to the Illinois State Board of Education.
CPS CEO Pedro Martinez previously said both campuses will stay open under district oversight in an attempt to preserve the academics, which have long served Black boys. They would continue to run as freestanding schools or programs under existing high schools, Martinez said. Teachers and staff would be retained, he said.
Alfonso Carmona, chief portfolio officer at the district, said Urban Prep's model would remain intact, though CPS would not use the trademarked name. Students can choose to remain or transfer to a school in higher academic standing, Carmona said.
In the chat of the livestream of the meeting, two CPS officials confirmed an earlier comment saying all students staying with Urban Prep would have to be moved to other buildings if CPS assumes oversight.
That contradicts previous messages from other district officials, including Carmona, who wrote in a letter to parents announcing the town halls earlier this month that the board of education's vote to revoke the charters still meant "Urban Prep campuses would remain open at their current locations."
Asked about that Tuesday, a CPS spokesperson said district leaders had not made a final call. Both campuses are in district-owned buildings and it is common for charter schools to move if they win appeals like this with the state's education board, a CPS spokesperson said.
"CPS will not make any final decisions until [the state education board] has rendered an official decision to the appeal," according to a district statement. "CPS will continue to work with the Urban Prep Community to maintain the current school model and its goals; to support and shape strong, successful, confident young Black men who will become future leaders and role models in our communities."
One parent said she was concerned the CPS takeover would lead to closing the schools and disinvestment in Urban Prep students. Carmona said if the school comes under district control, it will be a "school of its own."
"Along the way, as the school is formed in two to three years, it will be a district-managed school with a local school council that will have huge input into everything that is happening at the school level," Carmona said.
Problems At The Schools
The once-lauded, all-Black-male preparatory school — which has boasted 100 percent college admissions rates for its seniors — has generated intense scrutiny in recent years for its academic performance and finances. Charter schools are publicly funded but independently run.
The state has had oversight of Urban Prep's West campus since 2019 after the Chicago Board of Education voted to revoke the organization's charter for the West campus citing concerns over financial mismanagement and dwindling enrollment.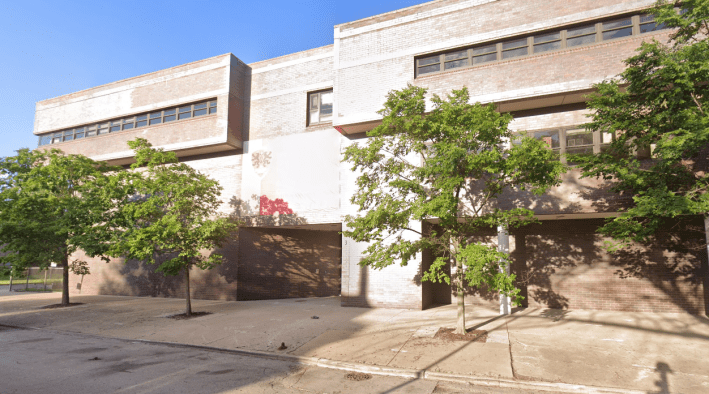 In June, WBEZ's Sarah Karp detailed years of investigations into Urban Prep's finances, including probes about the use of a Paycheck Protection Program loan and the schools' reliance on predatory loans, credit cards and cash advances to cover costs. Enrollment at the schools has dropped.
Founder Tim King resigned in July after a CPS inspector general report sustained allegations he groomed and abused a student starting when the student was 16, WBEZ reported. The report, which was released in October before the vote on the charter, said the student eventually became a school employee and continued to receive paychecks and benefits years after he stopped working there, according to Chalkbeat.
King has denied the allegations and filed a lawsuit seeking to invalidate the district's claims about his conduct, according to the Tribune.
CPS leaders then accused Urban Prep leaders of refusing to inform parents about the misconduct investigation. CPS sent its own letter to parents about the issue, saying the district barred King from having any involvement with Urban Prep, banned him from all CPS property and placed him on the district's "do not hire" list, according to WBEZ.
Board documents also included allegations of financial mismanagement. The district said the school did not provide resources to students with disabilities mandated under the Americans with Disabilities Act, nor did the school employ enough licensed teachers.
The district's inspector general is also looking into allegations about payroll fraud related to the federal Paycheck Protection Program.
The district will submit a response to Urban Prep's appeal in mid-December, Carmona said. The state's board of education will host a hearing with oral arguments from CPS and Urban Prep in early January, Carmona said.
A hearing officer will determine if Urban Prep's appeal will be granted or denied in mid- to late January, after which the state superintendent will accept, reject or modify that decision, Carmona said. A final decision for the schools could come Jan. 31 or Feb. 16.
Dennis Lacewell, Urban Prep's chief academic officer, has repeatedly accused district leaders of "misrepresenting the facts." He said Monday Urban Prep leaders did not receive a report regarding King's alleged abuse from the inspector general's office until after June. He also said Urban Prep has complied with CPS' requirements to clean up its finances.
"A decision was made and that person resigned. For the past two years, we've met five of the six benchmarks for CPS's financial scorecard. … The federal government reviewed our PPP loan and has not informed us of any type of fraud regarding that," Lacewell said.
Lacewell said the Department of Children and Family Services has also determined sexual abuse allegations were unfounded.
Carmona hit back, saying Urban Prep executives had yet to send "formal communications" indicating the requirements set by the district have been met.
"In fact, they said they would agree tothe conditions if — and only if — two things happened: one, if we renewed the contract; and two, if we agree with them that some allegations would not be included in future reports. That's not legal, and the investigation into the PPP loans is ongoing," Carmona said.
A second listening session is scheduled for Dec. 19.
Listen to "It's All Good: A Block Club Chicago Podcast":