DOWNTOWN — Four years ago, a heart transplant gave Tom Johnson the chance to kick a ball around with his grandkids for the first time in his life.
This weekend, Johnson, 68, was able to thank the family of the 20-year-old who donated her heart to him, saving his life. They met Saturday morning in the hotel lobby of Travelodge by Wyndham, 65 E. Harrison St.
The meeting was also momentous for Amber Morgan, who got to hear her daughter's heart beat again.
Morgan paced the hotel's lobby as she waited for Johnson. When they saw each other, they hugged tightly.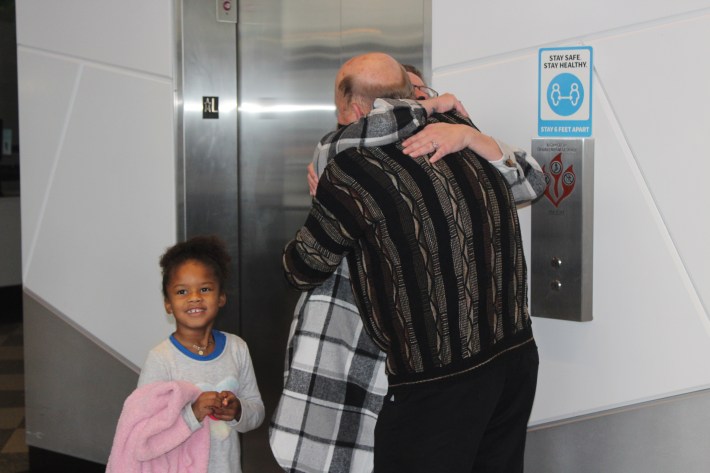 Morgan's daughter, Andreona Williams, died in 2018 after an asthma attack. With tears in her eyes, Morgan listened to her daughter's heart beating inside Johnson's chest with a stethoscope.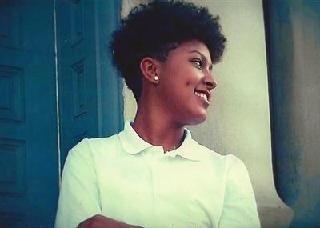 "As a mother, you listen to a heartbeat when you're carrying your child and you don't really think to ask to hear it again after that," Morgan said. "When she was on life support, I asked the nurse if I could hear her heartbeat because I thought that would be the last time. To get to hear it again, it's amazing." 
Morgan traveled from Indiana to Chicago with her 16-year-old son and granddaughter this weekend to meet Johnson, who lives with his wife, Sharon, in suburban Kankakee. Johnson had sent Morgan a letter before the pandemic asking to meet her so he could express his gratitude. 
The Indiana Donor Network coordinated the meeting, which is rare — the organization facilitates fewer than 30 meetings between organ donor families and recipients each year, according to a news release. 
"I'm feeling a lot of emotions, but mostly I feel so blessed because I've been praying for this family ever since my transplant," Johnson said. "I wanted to thank her for this gift."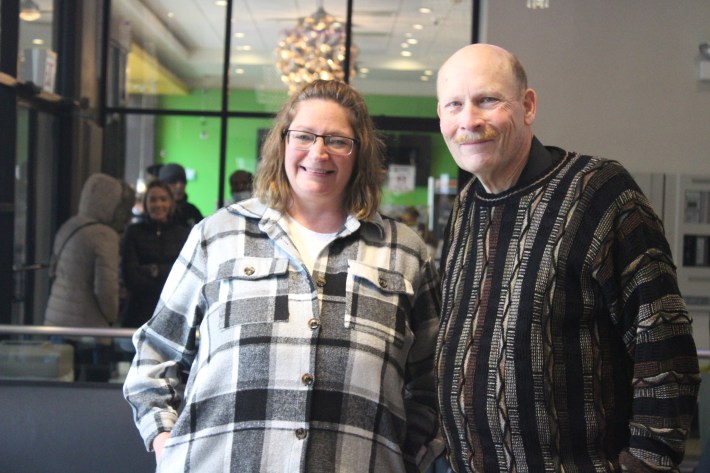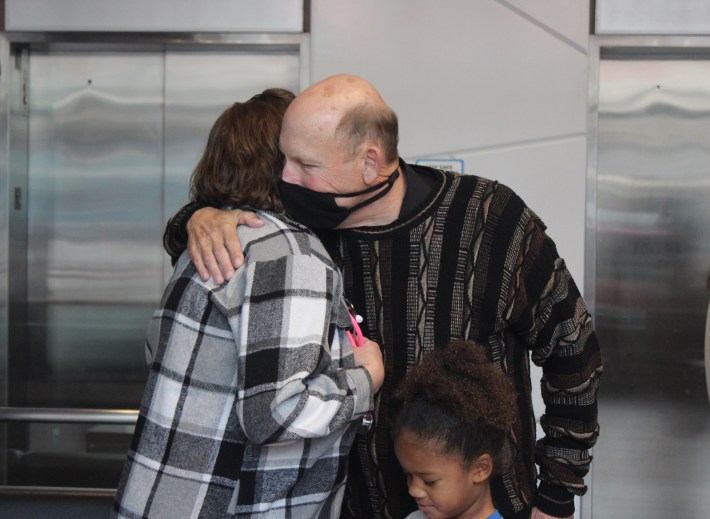 Johnson was diagnosed with cardiomyopathy as a child and has always struggled with shortness of breath. It's made it difficult for him to climb more than a flight of stairs and prevented him from playing sports as a kid or being too active as an adult. 
Johnson suffered from congestive heart failure for about 12 years and was spending "more time at the hospital than at home," said Sharon Johnson, his wife of 48 years. Doctors told him the only solution would be a heart transplant. 
Tom spent 18 months on the waiting list and received Williams' heart at Loyola University Medical Center in December 2018, according to Indiana Donor Network. Williams' and her family's decision to donate her organs saved two other lives, as well.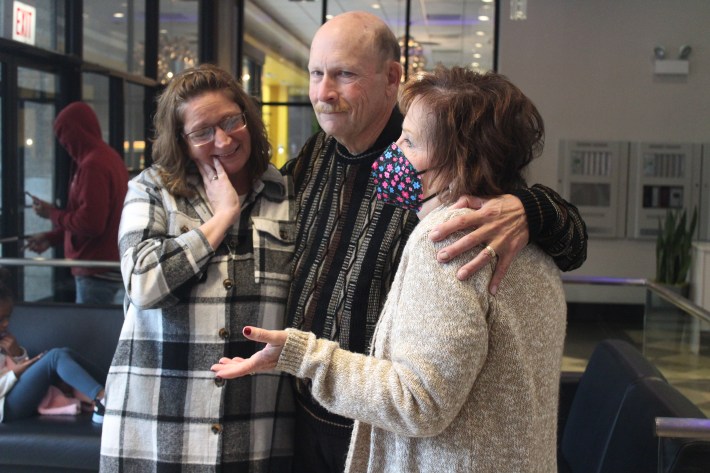 As Johnson — a retired nurse and respiratory therapist — has recovered, he has spent the past four years spending time with his wife and three grandkids. He said it's a "blessing" to be able to take long walks and bike rides and assured Morgan he was taking good care of her daughter's heart. 
"Now I have to keep him on a location tracker to make sure I know where he is because he'll just be gone for hours off on that bike, just pedaling away," Sharon said.  "He always wanted to run around with our grandkids but was never able to.
"The first time he gets out there, they kick the soccer ball to him and he kicked it straight up in the air and they all yelled, 'WOOOAH! He even got air!' And they were jumping up and down because they'd never seen grandpa be able to do that."
Listen to "It's All Good: A Block Club Chicago Podcast":