CHICAGO — In its latest bid to fix service problems plaguing the agency, the CTA is spending $80 million to attract new bus and train workers — including a $1,000 signing bonus.
The incentives for workers come as the CTA lumbers through intense scrutiny over train and bus service. Officials, residents and employees have blasted the transit system for long wait times, deteriorating conditions, security issues and "ghosts": buses and trains that show up late or not at all.
With public pressure mounting, embattled CTA President Dorval Carter Jr. appeared before City Council last week, saying reliability issues are due to a "severe workforce shortage" of 700 bus drivers and 200 train operators.
The CTA will give all new mechanics, bus drivers and train operators a $1,000 signing bonus, according to a news release. Workers must stay at the CTA for at least a year to keep the bonus, officials said.
Newly hired union employees and current workers also will get a 3 percent bonus for every six months they stay on the job through December 2023. The bonuses will be given in lump payments every six months that max out at $1,500 for bus and train operators and $1,200 for other employees, officials said. This benefit would not apply to bus mechanics and railcar repairers hired in 2022 and 2023.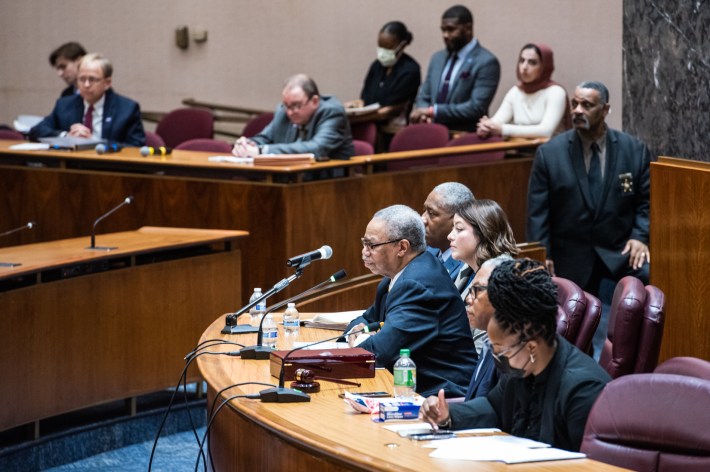 The CTA also will raise starting salaries through 2024. New bus mechanics and railcar repairers normally start at 80 percent the normal hourly rate but now will start at 100 percent the rate: $39 to $40 an hour, officials said.
Starting rates for bus and rail operators will increase from $24 to $28 an hour, then to about $30 an hour as part of a contract agreement, officials said. The time it takes for them to reach top pay will also be shortened by a year, according to the CTA.
The transit agency pegs the total cost of the incentives at around $80 million over two years.
"Every industry has faced the challenges of attracting new employees and retaining current ones, and it's an issue that has especially impacted the transit industry," Carter said in a statement. "In order for CTA to hire and retain the best employees, we have to do everything we can to make CTA an even more attractive employer."