CHICAGO — Mayor Lori Lightfoot has formally introduced a measure to City Council that would direct tax-increment financing funds from Downtown neighborhoods to help pay for the long-awaited Red Line Extension.
First proposed more than 50 years ago, the project would extend the Red Line from its end point at 95th Street to 130th Street, near the Indiana border.
Lightfoot's administration hopes to partially pay for the plan by launching a TIF district that would allocate property tax revenue increases in neighborhoods in and near Downtown to the project. The TIF could raise up to $959 million, according to city plans.
The TIF plan was approved by the Chicago Plan Commission in October, but it would need full approval from the City Council to move forward.
Under the proposal, four "L" stations would be constructed on the Far South Side, each with a park-and-ride facility. The Red Line tracks would be elevated between 95th Street and 119th Street and on street level from 119th to 130th Street.
Officials have touted the extension as an equity-based project which would reduce commute times from the Far South Side, including the isolated Altgeld Gardens neighborhood.
"This project represents one of most critical investments in the CTA's history and will undoubtedly be a transformative development for our Far South Side communities," Lightfoot said at a news conference Wednesday. "This project will connect residents to jobs, education, commerce, while serving as a catalyst for economic development."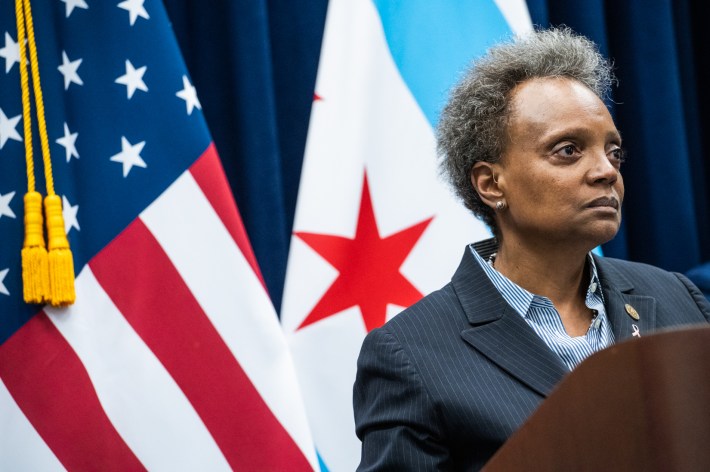 The Chicago Transit Authority is hoping the federal government will bankroll the majority of the Red Line Extension's $3.6 billion budget, but the agency must have a "local match" to secure the federal funding.
CTA President Dorval Carter said Wednesday the TIF plan would do just that.
"The proposed [Red Line Extension] transit TIF is our best opportunity to secure those much needed federal funds, and to secure them now," Carter said.
Carter said the proposal is similar to a transit TIF district established to partially fund the Red and Purple Line Modernization Project, which was the first of its kind in Illinois.
Listen to "It's All Good: A Block Club Chicago Podcast":