CHICAGO — Former Gov. Pat Quinn, known for seeking just about every elected office to be had in Illinois, is not jumping into the crowded 2023 Chicago mayoral race.
The perennial politico made the announcement about 10 minutes into his nearly 40-minute-long press conference Thursday at Hotel Allegro, 171 W. Randolph St. He also said he has not decided who he'll endorse in next year's election.
This left many reporters wondering why they were at a press conference at all.
Quinn said instead of running for office, he'll continue to push for more citizen-backed referendums, including the mayoral term limit he has been fighting for since 2018.
"I went all over our city, every side of our city, and I know there are some aspirants for mayor who think I'm too old. But I don't think my ideas are old. I think my ideas are what the people want," Quinn said.
"I want to organize. Early to bed, early to rise, work like hell, and organize," Quinn said. "And the bottom line is to make the will of the people the law of the land."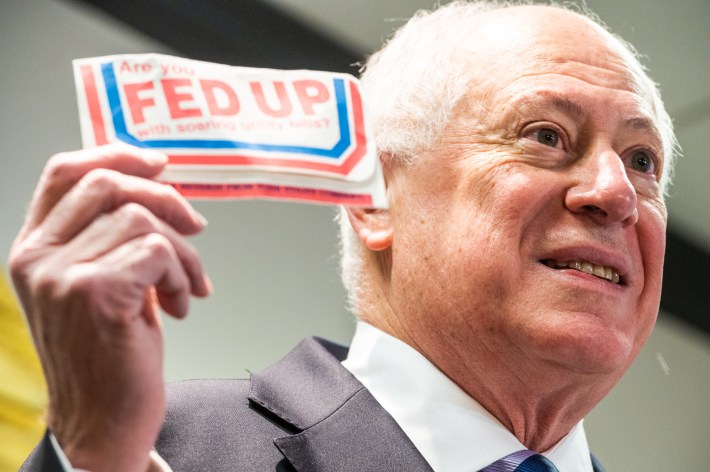 Mayor Lori Lightfoot is seeking reelection in the Feb. 28 race and faces a slew of challengers. Already in the race are congressman Jesus "Chuy" García, Alds. Sophia King, Roderick Sawyer and Raymond Lopez. Paul Vallas, the former CPS CEO and a repeat mayoral contender, has joined the race, as has state Rep. Kam Buckner and Cook County Commissioner Brandon Johnson. Businessman and philanthropist Willie Wilson is running, as is community activist Ja'Mal Green.
Quinn said he's spoken with all of the mayoral candidates on a variety of topics but hasn't decided who he'll support.
"[Lightfoot] will have a stern contest, and whoever wins, we'll have to get behind them," Quinn said. "And hopefully they'll see the possibilities and the goodness of letting more people in Chicago have the right to vote on referendum issues that the people can petition."
Quinn served as Illinois governor from 2009-2015, ascending to the role after former Gov. Rod Blagojevich was impeached and removed from office. Despite being a fixture on statewide election ballots, the Chicago native has never run for mayor of his hometown.
Listen to "It's All Good: A Block Club Chicago Podcast":