WICKER PARK — For more than a year, women in the Wicker Park and West Town area have reported the same disturbing trend: A man comes up to them, sometimes asking for directions, and then exposes himself and sometimes masturbates.
Sometimes, the man follows the women or yells at them, they said. Victims have mostly described their attacker as heavier, Latino or white, around average height or slightly taller. The incidents have happened at night and during the day.
Block Club has spoken to almost a dozen women since July who described a similar man attacking them. The incidents date from October 2021 to as recently as last week, ranging from Ukrainian Village into Wicker Park and Bucktown.
Many of the women think it's the same man, but police have not confirmed additional details beyond issuing a community alert in July and another in mid-October.
Some of the women who reported their attacks to police are getting more frustrated that investigations seem to be going nowhere, they said.
Erica, a Wicker Park resident, has spearheaded an effort to raise awareness around the crimes and has been in touch with many other victims about their experiences. Erica asked to only use her first name over concerns for her safety.
Erica was walking down a street near her home in October 2021 when a man stepped out of an alley and walked up to her, asking for directions. The man exposed himself and chased her before she was able to get away, she said.
Erica filed a police report at the 14th District station and has frequently followed up with detectives, she said. But during a year of back-and-forth, more attacks kept happening.
Erica said she thinks the incidents have "fallen on deaf ears" at the Police Department.
"Generally, it's not seen as a big deal. The cops … don't take it seriously," she said. "It's almost like, 'This happens every day in the city. Big deal.'"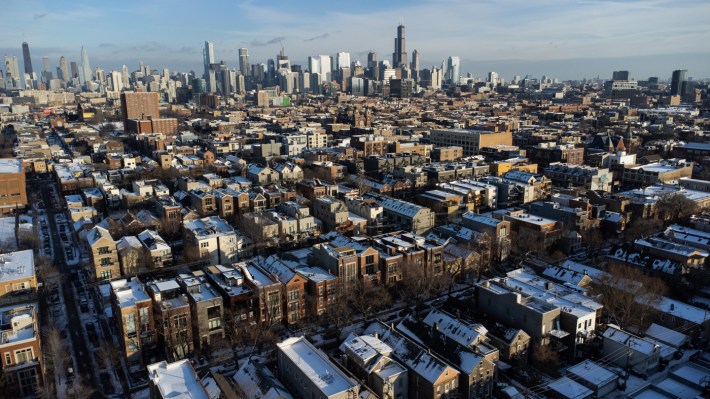 Aria Mehta, who was attacked in a similar incident in late May in Wicker Park, feels the same way about the police response.
Mehta was walking home when a man wearing a large hoodie and face mask came up to her and asked for directions. She briefly helped him and then walked away, but the man approached her again. This time, he masturbated under his sweatshirt, Mehta said.
Mehta screamed and ran away, then called the police from her house, she said.
Mehta said detectives followed up a few times, but she hasn't heard from police since a final conversation in June. She said she's "unbelievably disappointed," especially as the attacks seem to be happening within a concentrated area.
"This has been going on for years, officially, and … the police really haven't done anything and I'm extremely disappointed in them," Mehta said.
Police are urging people approached to immediately call 911, and for anyone with more information to contact detectives.
"Detectives have been made aware of incidents where women walking alone … are being approached by an unknown male," according to the October alert. "The male subject attempts to engage the female by asking for directions or to use their cellphones, after which the individual touches himself and attempts to follow the female."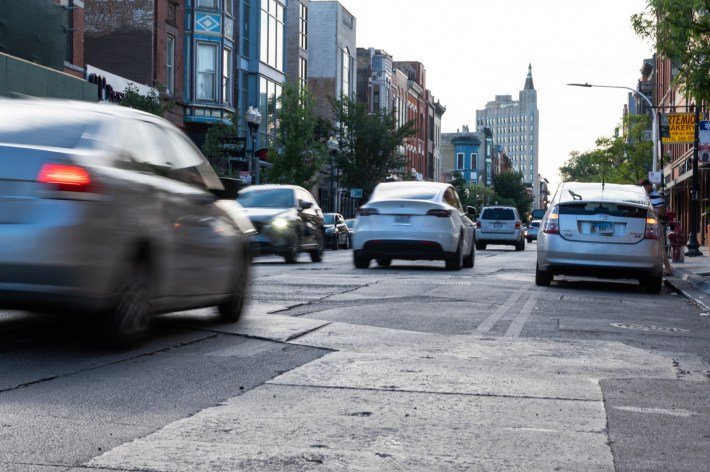 'I Am A Victim And Was Interrogated Like I Was The Criminal'
Starting earlier this year, Erica has reached out to victims who post about similar experiences on Facebook and tried to link their police reports with detectives.
But there's been little progress, even though most of the crimes have taken place within a stretch of Wicker Park and West Town, Erica said.
Erica thinks part of the problem is attacks have been spread over two police districts, the 12th and 14th, and two detective divisions, Area 3 and Area 5.
"Every time I've reported followups, I've been told, 'Oh, that's in another jurisdiction,' or, 'Oh, that was a different crime,'" she said. "That's the reason that I'm calling the detectives and trying to connect them, because I know that they might not be connected because the nature of how [districts] work, and how cases are classified."
Erica spoke out about the issue at a public safety meeting in mid-October at Jack's Restaurant in Wicker Park, where she distributed a handmade flier that included a map of where women had reported being attacked.
Detectives asked to speak with Erica again to discuss her case, she said.
But during a Nov. 5 meeting at the 14th District, Erica again felt like her concerns and questions were being dismissed, she said. Detectives said she was creating "community panic" because one of the 13 cases listed on the flyer was an unrelated crime, she said.
"My leaving impression was that they were trying to intimidate me to stop doing what I was doing, to stop like being involved in the case, talking to other victims. They never explicitly said that, but the tone of it, that's what I took away," Erica said.
A police spokesperson did not respond to detailed questions about the Nov. 5 meeting or the investigations into the attacks.
"If detectives establish a link or pattern between incidents, they create a Community Alert, which our office disseminates at that time," the spokesperson said.
Erica wrote an email to detectives afterward saying she found the meeting and police response "extremely rude and demeaning."
"I am a victim and was interrogated like I was the criminal," she wrote. "I sense that the purpose of the meeting was to intimidate me to stop my community engagement.
"Although the meeting left me upset, rattled, and further traumatized, I will not stop being a victim's advocate and an active participant in the search to apprehend the serial sexual predator."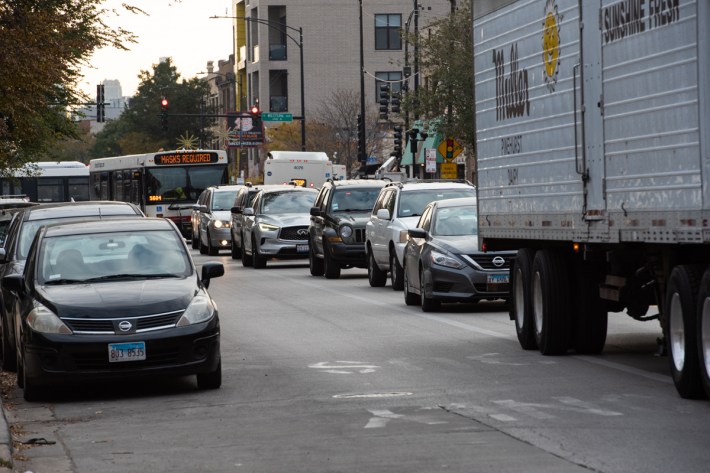 'I Lost My S—. I Started Screaming At Him'
In community alerts, police have advised victims to be aware of their surroundings and remember unique characteristics of the attacker. They also urge anyone approached in a similar situation to immediately call 911.
A Bucktown resident, who asked to go by Carlson, did just that last week after a man exposed himself in front of her at Walsh Park near The 606 trail. But then she waited 30 minutes for officers to show up, she said.
Carlson was walking her dog in the park Nov. 2. when she noticed a man sit down on a picnic table nearby, she said.
Carlson felt uneasy, so turned to make sure the man was always in her line of vision while she leashed her dog, she said.
"And so I'm standing there facing him, and I'm stringing the leash together and all of a sudden, while I'm looking at him, he ripped his pants down to his knees. And the way he did it was like he wanted to surprise me," she said. "And I lost my s—. I started screaming at him."
The man seemed startled and pulled up his pants, Carlson said. He got on his bike as she called the police, she said.
"I grabbed my phone at the same time that I was screaming at him and dialed 911," Carlson said. "911 connected and I felt a little bit bigger, you know? Like more power, and then I was still screaming at him. … I could tell that this made him uncomfortable; he did not like that. So he just slowly rode away on his bike."
Carlson stayed at the park with her dog while her boyfriend came to meet her, and they waited together for the police, she said.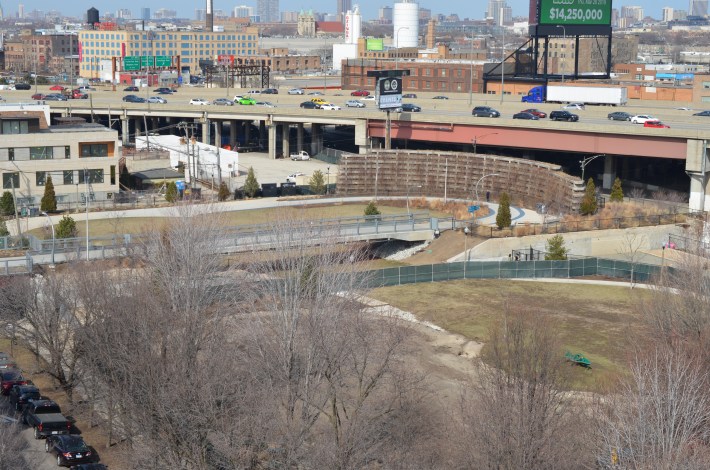 It took about half an hour for police to arrive, Carlson said. She said she spoke with officers only briefly before they drove away to look for the man. They didn't ask her detailed questions or ask her to file a report, she said.
"They were like, 'OK, great. Have a good night,'" she said. "I can't believe they didn't say anything about filing a report. I mean, that's ridiculous. At the very least, they should make me aware that I have the option. … I knew that, but I didn't realize it at the time."
The man was tall and likely white, although it was dark and hard to see him, Carlson said. From hearing reports about similar incidents in the neighborhood, Carlson thinks it's the same man who has attacked other women, she said.
"How many sickos are really approaching women and jacking it off, you know?" Carlson said. "I know there's a lot of sickos, but it's just too common and all in this area to be a coincidence of a different person."
Carlson said she plans to file a police report.
After the meeting with police last weekend, Erica said she still plans to advocate for victims and work with detectives and anyone else to catch the man or men behind the attacks.
"If it had only happened to me, or if it just happened and was not obvious that it was the same perpetrator, then … I think I would have moved on and let it go," Erica said.
"But because it seems like there is at least one individual out there that is impacting and assaulting so many women, I can't move on from it without really trying to make something happen."
Listen to "It's All Good: A Block Club Chicago Podcast":