EDGEWATER — There wasn't a storybook ending Sunday night for Andriy Berezovchuk's Edgewater soccer team, which he began coaching after escaping Ukraine and took to a city championship in his first season.
But Berezovchuk and his Edgewater Castle Football Club agree a strong bond has been formed, and he's already looking forward to the spring season.
Edgewater lost Sunday night's championship 3-2 to AFC Roscoe Village in Lincoln Park.
Berezovchuk, a Ukrainian pro soccer coach, and his family moved to the Chicago area earlier this year to escape Russia's invasion of Ukraine. He is starting to rebuild his coaching career as the first paid head coach of Edgewater Castle Football Club, an amateur soccer team formed in 2017.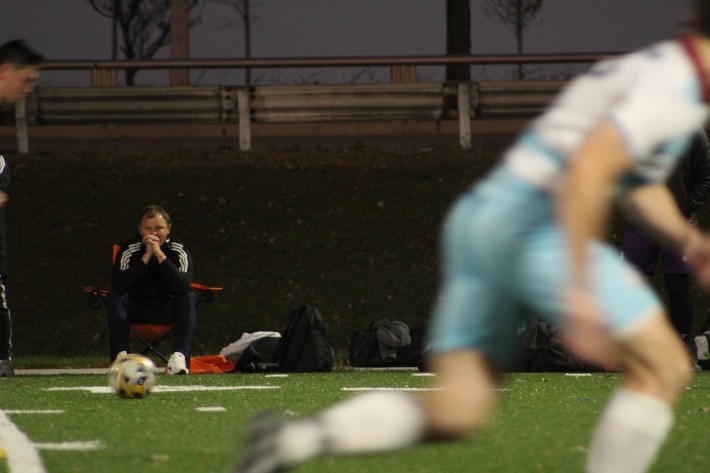 Berezovchuk retired from playing professionally when he was 34. Since then, he's coached amateur and Ukraine Premier League teams and in major European tournaments. In Chicago, he had Edgewater atop of its division, but they lost Sunday.
Berezovchuk was disappointed but proud of the team's closeness, he said. 
"They've started to play for each other and have gotten really good results that way," Berezovchuk said. "One of our players almost scored but didn't today, and all the players around him went to him, saying, 'Don't worry, it's normal. It's just a game.'"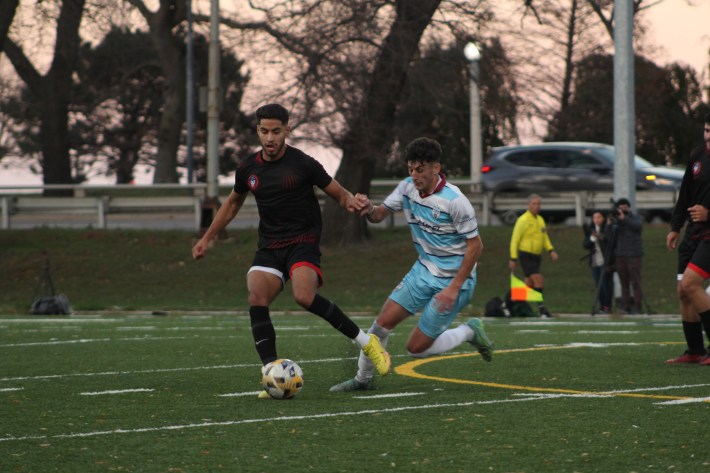 Liam Hettinger, who's been on the team since March, said he and his teammates' "whole moods have been lifted ever since" Berezovchuk started coaching them. 
"We feel so much more connected," Hettinger said. "There's more passing, moving around, more banter in the practices. Everyone's just having more fun, smiling more."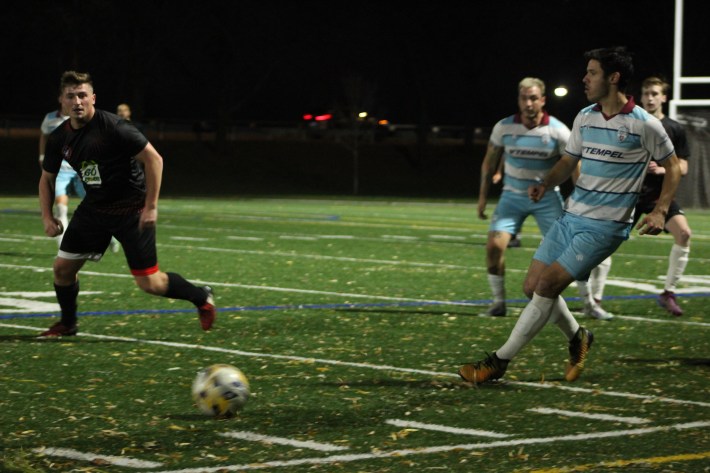 Michael Barshai coaches alongside Berezovchuk and said he bonded with Berezovchuk over their shared love for soccer shortly after he arrived in the suburbs in March.
"He's played on a very high level, and he's very passionate about coaching," Barshai said. "It's interesting for us to have discussions about our different styles and philosophies. He loves what he's doing, and I think it's very good for these guys to work with a coach of his caliber." 
Berezovchuk isn't sure how long he'll be in the Chicago area, but he's looking forward to coaching Edgewater Castle in the Midwest Premier League this spring. 
"We need to move forward and prepare for our next matches," Berezovchuk said. "We did very good work this fall season, and I hope that we became a little bit stronger. In the future, we'll play even better and have more good results." 
Listen to "It's All Good: A Block Club Chicago Podcast":