CHICAGO — You can kick off the first weekend of November with a comedy show, spoken word concert, film festivals and more in Chicago.
Twelve things to do in Chicago this weekend:
5-10 p.m. Friday-Saturday
House of Vans, 113 N. Elizabeth St.
This fall night market is kicking off the holiday season with two nights of shopping, live painting, food, music and more. You can register to attend online, and admission is free.
Opening night begins 7:30 p.m. Friday
Gene Siskel Film Center, 164 N. State St.
The 28th annual festival explores and shares stories and experience of Black, African American and African diaspora communities. The festival kicks off Friday evening and runs through Nov. 20. You can buy tickets for individual shows and $60 film passes online. Film passes are half-off for members of the Gene Siskel Film Center.
5:45-10 p.m. Friday
Nichols Park, 1300 E. 55th St.
The first Friday of the month means there's a South Side Critical Mass bike ride. Bring a helmet, water, money, bike lock, bike lights and a jacket for a night of cycling. The group normally rides for 15-20 miles at a moderate pace.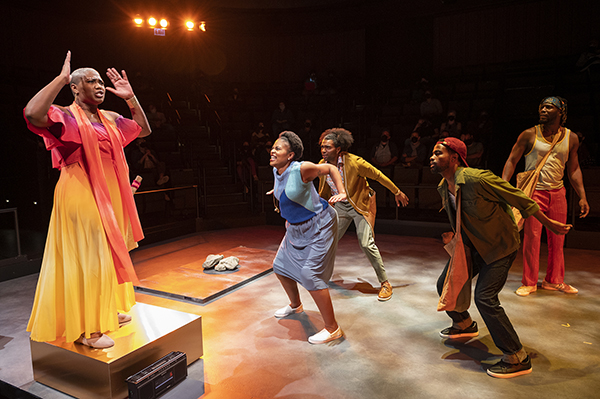 6 p.m. Friday at Hamilton Park, 513 W. 72nd St.
6 p.m. Saturday at Austin Town Hall, 5610 W. Lake St.
Steppenwolf for Young Adults is offering free performances through Saturday as part of the Night Out in the Parks series. The group is premiering its adaptation of "1919," which comes from a collection of poems about the killing of Black teenager Eugene Williams in a segregated Chicago in 1919.
11 a.m.-5 p.m. Friday
1500 W. Catalpa Ave.
Get rid of your Halloween pumpkins in an eco-friendly way at the Andersonville smash fest. You can also enjoy food, drinks and crafts vendors. You can buy tickets for $5-20 online.
Varying times and locations
The ninth Black Alphabet Film Festival is focused on amplifying the voices of the Black LGBTQ+ community. The festival's reception kicks off 6 p.m. Friday at 78 E. 47th St. Film screenings will take place throughout the weekend. You can find the schedule and more information here.
7 p.m. Friday
Logan Center for the Arts, 915 E. 60th St.
You can enjoy a night of original spoken word performances at this event organized by nonprofit Totally Positive Productions. You can get tickets for $20 online.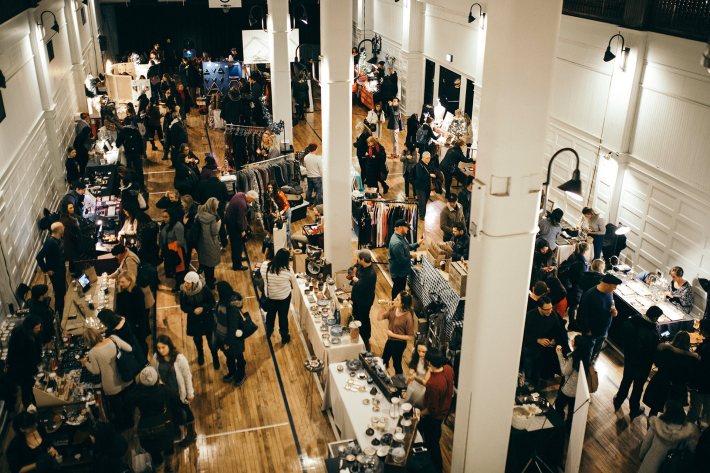 7:30 p.m. Saturday
Auditorium Theatre, 50 E. Ida B. Wells Dr.
Deeply Rooted Dance Theatre is performing a homage to Chicago music legend Quincy Jones this weekend as part of the Auditorium's Chicago Dance series. You can buy $25-69 tickets online.
Noon-5 p.m. Saturday
1932 S. Halsted St.
This open house showcase will have thousands of antique maps and prints spanning five centuries on display and available to buy. The event wraps up a series of Friday and Saturday morning cartography lectures at the Newberry Library, which will also be streamed live online.
7:30 and 9:30 p.m. Friday-Saturday
Winter's Jazz Club, 465 N. McClurg Ct.
Enjoy a night of jazz music played by the Denise Thimes Quintet, which will play the music of Roberta Flack and Nina Simone. General admission is $27.75 and VIP seating is $32.75. You can buy tickets online.
6-8 p.m. Friday
You Are Beautiful Headquarters, 3368 N. Elston Ave.
The phrase "you are beautiful" can be seen on walls across Chicago and on 8 million stickers across the world. There will be a group show focused on positivity and kindness to celebrate the design's 20th anniversary. You can reserve a spot online, and admission is free.
7:15 p.m. Friday, 7:15 p.m. and 9:30 p.m. Saturday
1331 N. Milwaukee Ave.
Comedian and "Saturday Night Live" alumna Melissa Villaseñor is stopping in Chicago this weekend as part of her "Whoops … Tour." Tickets are available for $19-26 online.
Listen to "It's All Good: A Block Club Chicago Podcast":