WOODLAWN — A transit-oriented housing development next to the Cottage Grove Green Line station will bring affordable housing, community services and shops to Woodlawn, officials said as they celebrated the project's groundbreaking Wednesday.
The Park Station Lofts development will bring 58 apartments, 41 of which are affordable; two "live-work" units with retail and residential aspects; and three retail spaces to a formerly vacant lot at 835-861 E. 63rd St. in Woodlawn. Construction is expected to finish in November 2023.
Nonprofit Sunshine Enterprises will also host its Community Business Academy and other economic development programs out of the building.
Park Station's amenities are "standard fare on the North Side, in the West Loop, in the River North area, but something that we must also bring to the South Side," Mayor Lori Lightfoot said at the groundbreaking ceremony Wednesday.
"The building residents must be able to go down an elevator and get their needs met," Lightfoot said.
The $30.8 million project is the first subject to the requirements of the Woodlawn Housing Preservation Ordinance, passed in 2020 amid years of community organizing to keep existing residents in the neighborhood.
The ordinance requires at least 30 percent of apartments built on vacant, city-owned lots in the neighborhood to be made affordable to "very low-income households."
This means at least 17 apartments at Park Station must be reserved for residents making less than 50 percent of the area median income, or $46,600 annually for a household of four.
The remaining 24 affordable apartments will be accessible to residents making less than 60 percent of the area median income, or $55,920 per year for a four-person household. Seventeen other apartments will be market-rate.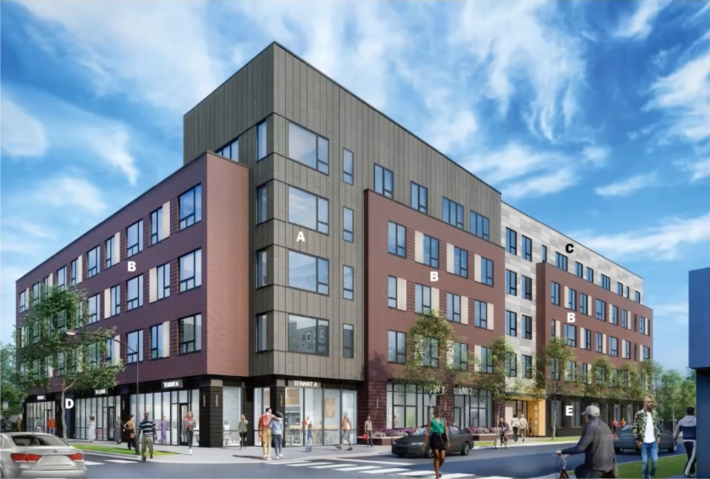 City officials repeatedly reflected on the tense battle to secure housing protections for Woodlawn, while Ald. Jeanette Taylor (20th) praised the residents and community groups for leading the charge.
"I'm a little in my feelings today because it took us a long time to get here," Taylor said. "Too often, people don't see our community organizations. They write the ordinance, they give us the examples and then they help us fight for it. We forget about the little folks — not today."
With a location near mass transit, a range of housing costs and on-site services for residents, Park Station can work against gentrification and displacement as the Obama Presidential Center is built, city officials said.
"I see Park Station Lofts as the first [foundational] building" in the vision for the community laid out by the Woodlawn Plan Consolidation Report, planning Commissioner Maurice Cox said.
"The strategy is addressing what we call the 'missing middle' of density," Cox said. "It's not single-family detached. It's not high-rise. It's in the middle; that provides the kinds of units [in which] families can live near amenities that their children can walk to."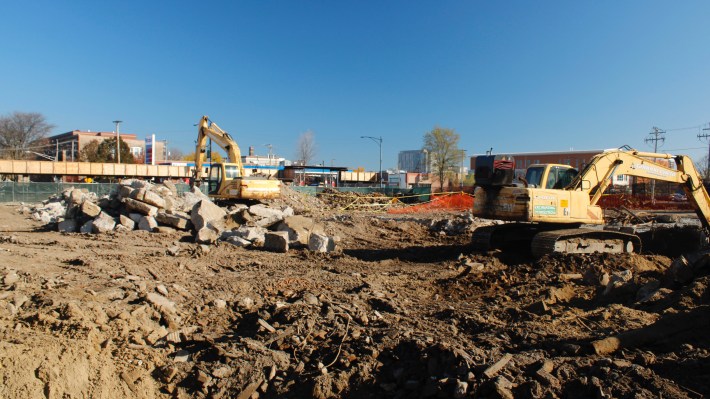 Streetscape improvements such as recently painted bike lanes along 63rd Street will coincide with the project's construction, Lightfoot said.
"The work is not just about vertical construction," Lightfoot said. "It is also about what we're doing at the ground level — working with community, streetscapes, creating green spaces. That is also the important investment that the city will continue to make in communities on the South and West sides, and Woodlawn is going to be the beneficiary of that."
The Park Station development is led by DL3 Realty and Michaels Development.
Listen to "It's All Good: A Block Club Chicago Podcast":