WEST HUMBOLDT PARK — A mixed-use development with affordable apartments and a grocery store is planned for West Humboldt Park's Chicago Avenue.
Last week, local development firm 548 Development won zoning approval from the City Council to build a 60-unit development at 3831 W. Chicago Ave. with Bamenda Grocery and Coffee as the anchor tenant.
Now, 548 Development is seeking $18 million in Tax-Increment Finance dollars to bring the residential and retail project to life. The Community Development Commission signed off on the TIF allocation earlier this month.
If all goes according to plan, 548 Development expects to begin construction next summer, CEO A.J. Patton said.
"I'm the guy who doesn't get excited for vacation until you get to the airport. I hold my emotions in until the final moment. But I'll say this: We're talking about one of the most sustainable developments in the city's history, paired with a grocery store on one of the most important corridors in the city. … You can't undersell the importance of that," Patton said.
RELATED: 2 West Humboldt Park Developments Would Bring 100 Apartments, Grocery Store And More To Chicago Avenue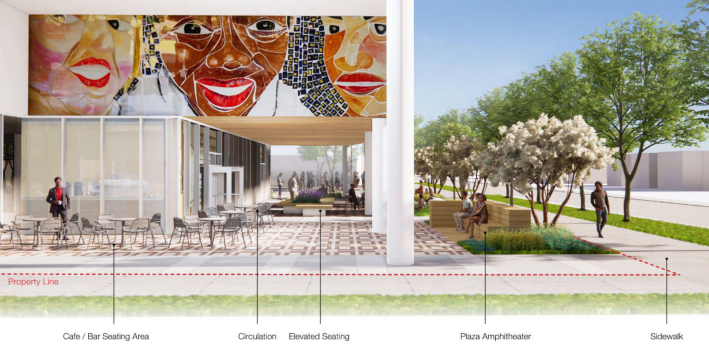 City-approved plans call for a four-story building on Chicago Avenue. The apartment complex will take over five lots, some vacant and one home to an auto body shop.
Of the 60 apartments, 48 units will be reserved for households making at or below 60 percent of the area median income. The development will also include 48 parking spaces, a rooftop gathering space for residents and an open plaza.
Two South Side businesses — Bamenda Coffee out of Hyde Park and South Shore's Manny's Grocery store — teamed up to launch Bamenda Grocery and Coffee, which will take up all of the building's 7,734 square feet of commercial space.
Patton said the project will be "passive housing," meaning crews will adhere to building standards that emphasize sustainability and energy efficiency. The development will have a solar rooftop and other energy-saving updates to cut the building's utility costs by half, the developer previously said.
On top of applying for TIF funding, 548 Development is in the process of acquiring city-owned land to complete the project.
The Chicago Community Development Commission approved the sale earlier this month, according to Austin Weekly News. A city spokesman didn't immediately return a message seeking comment late Monday about the land acquisition.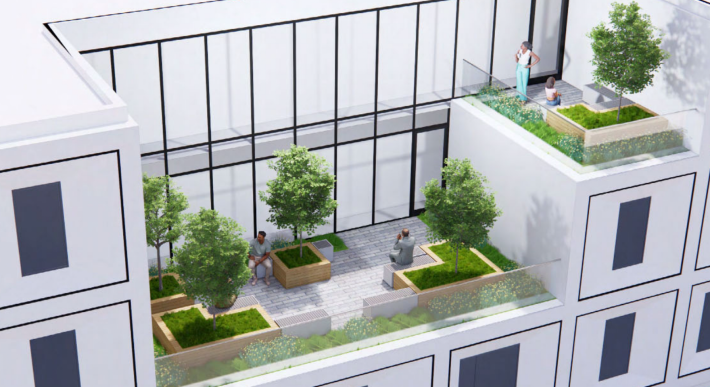 The 548 Development project is part of the Invest South/West corridor, an offspring of the city-driven request for proposals project at nearby site 3601 W. Chicago Ave., said Pete Strazzabosco, Department of Planning and Development deputy commissioner.
Community leaders and residents have said the project will bring a much-needed boost to under-resourced West Humboldt Park, a West Side neighborhood that struggles with vacancies and gun violence.
"I'm excited about the grocery store options. I'm tired of seeing the gas station bags coming through here. So I'm excited to see that our students have an opportunity of being exposed to healthier options before school and after school," Chantel Johnson, dean of culture at Rowe-Clark Math and Science Academy, said during a community meeting in March.
Listen to "It's All Good: A Block Club Chicago Podcast":