GAGE PARK — A cafe that recently opened on the Southwest Side is promising pastries, Mexican-inspired dishes and a full coffee bar. 
Chef and co-owner Jocelyn Meza opened the second outpost of La Katina Cafe earlier this month at 5158 S. Kedzie Ave. in Gage Park. It comes just a year after she and her husband opened the first cafe at 1041 W. Taylor St. They started the business operating out of food trucks.
Meza, who's originally from Mexico City and has lived in Chicago for about 20 years, said she's thrilled to have a cafe in Gage Park, the neighborhood she lived in for years before recently moving to West Englewood.
Meza said she thinks the Gage Park location was "meant to be."
The newest La Katrina Cafe is a bit different from the original location because of its focus on pastries, Meza said. 
Meza said a lot of her training and years of experience as a chef in River North restaurants was in desserts and pastries, so she wanted the new spot to offer something that could bring her back to her roots.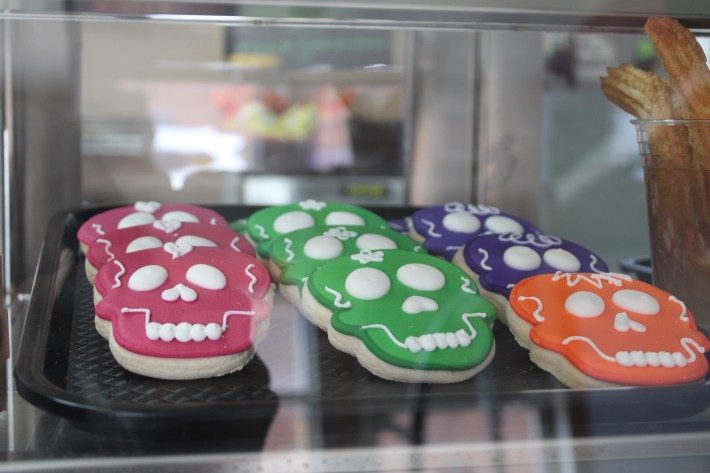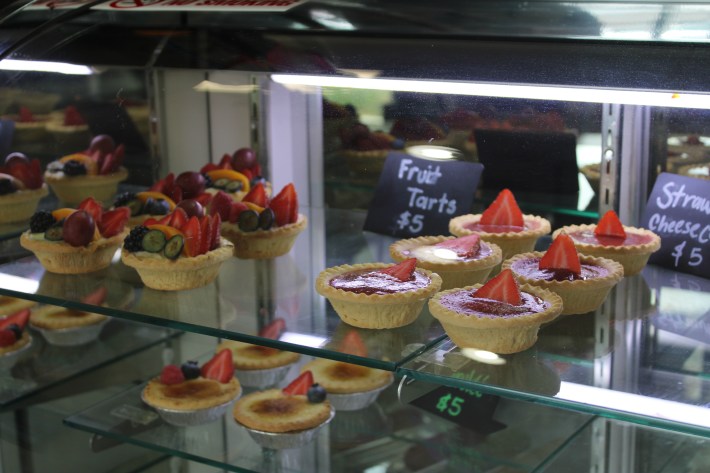 So far, Meza said the neighborhood has welcomed the business with open arms.
"It's funny because sometimes I have to build the display two or three times a day," she said, smiling. "I keep baking and baking all day because it goes so fast."
But in addition to the fruit tarts, creme brûlées, cookies and croissants that fill the display case at the newest La Katrina Cafe, Meza's team whips up quesabirria tacos, birria ramen, chilaquiles and breakfast sandwiches. They also offer boba tea in addition to their coffee bar, with beans roasted from the nearby Sputnik Coffee and Roastery. 
Meza wanted a menu that offered something for the whole family as well as plenty of sweet options for dessert, she said.
"We tried to bring a little bit from far away to here, so our kids don't have to travel or have to go anywhere else. They can find it in the neighborhood," Meza said.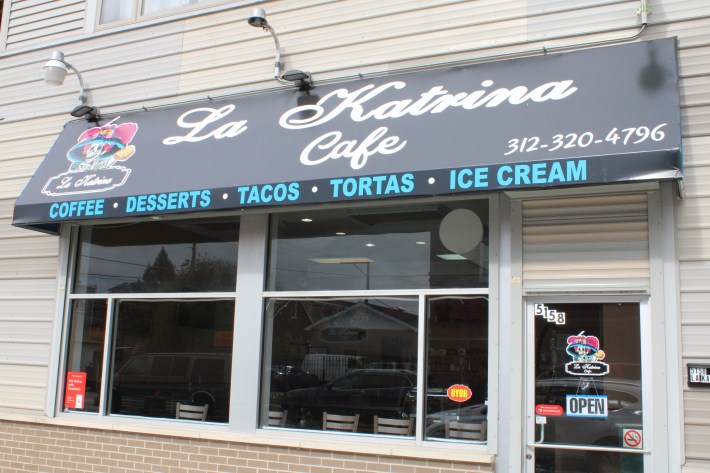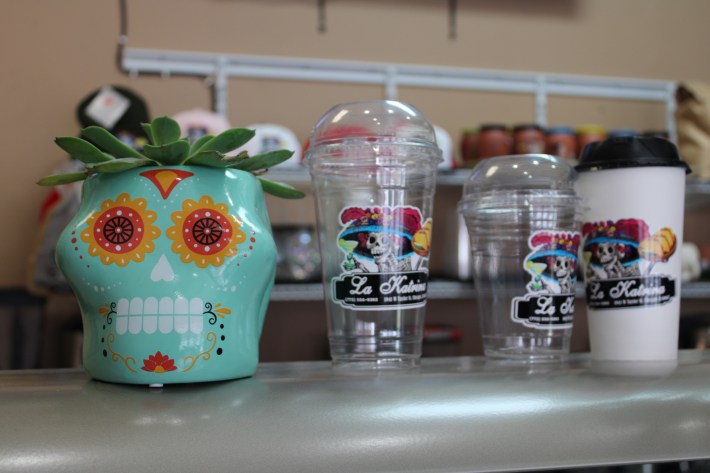 The interior of La Katina Cafe is just as colorful as the macarons Meza bakes in house every day.
Meza said her inspiration for her business name and its decorations is Día de los Muertos, the Mexican holiday that runs Oct. 31-Nov. 2 to honor loved ones.
Meza said the holiday is very important her, and she loves the whimsical colors and characters that come with the holiday — like the Catrina, an elegantly dressed feminine skeleton.
"It's an iconic character for our culture," she said.
La Katrina Cafe is open 10 a.m.-10 p.m. daily.
Watch our "On The Block" TV show on The U, CW26 and MeTV.
Listen to "It's All Good: A Block Club Chicago Podcast":