LABAGH WOODS — LaBagh Woods volunteers are trying to figure out why someone is tearing down dozens of fences around native plants, undermining the group's preservation work.
Fencing around vulnerable native plants at LaBagh and Forest Glen Woods have been repeatedly dismantled over the past few weeks, according to volunteers and the Forest Preserves of Cook County police. This Week In Birding, a local birding newsletter, was first to report on the vandalism.
For nearly a decade, volunteers at LaBagh Woods have spent hours working on an extensive restoration project, replanting more than 4,000 native shrubs and protecting them from deer with fencing.
Volunteers plant four to five shrubs in one spot, then close them off with metal posts and string up a fence so it's protected from deer, which are overpopulated in the woods and often eat the native shrubs, said Joel McFarland, who has volunteered at LaBagh Woods for five years.
Now, the vandalism has put a pause on the work while volunteers and Forest Preserves police seek to stop the damage.
McFarland said the vandalism is frustrating, especially considering how much time it takes to plant and set up fencing in the area. And it's not clear why someone is destroying the fencing, McFarland said.
"I don't really understand why this is happening, but it's pretty intentional, and they're following us to do it over and over again," McFarland said.
The shrubs are important for migratory birds that pass through Chicago in spring and fall, producing food for them and insects. They are key to restoring the area and supporting the birds, McFarland said.
About 60 cages have been torn down and damaged at LaBagh Woods since the beginning of the month, McFarland said. In many cases, volunteers find the fences taken down and squashed together near the shrubs. After volunteers put them back up, they find them taken down 24 hours later, McFarland said.
"It's really frustrating to me personally as a volunteer with LaBagh," McFarland said. "It's a really special place to be. When I first moved to Chicago, I got involved and really found a community there and people doing really good work. … they are the experts at environmental restoration."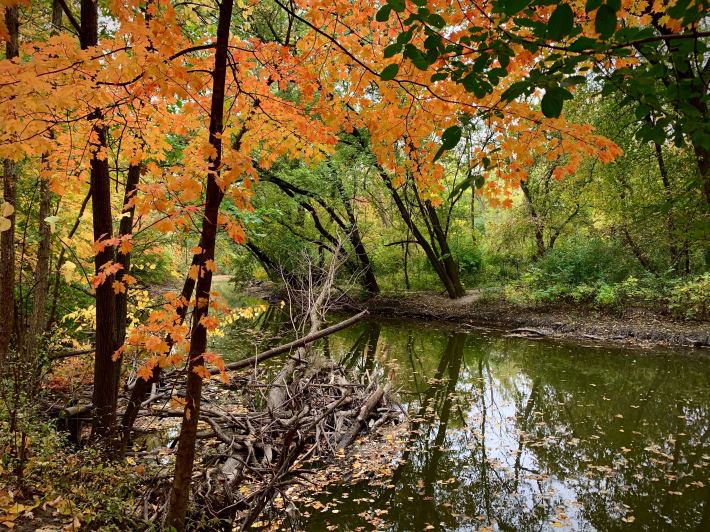 Over the weekend, similar vandalism was reported at Forest Glen Woods, forest preserves spokesperson Stacina Stagner said. Fencing around some native plants was uprooted and thrown in a dumpster, Stagner said.
"Volunteer partnerships for restoration are a critical and much-appreciated way of improving our lands to ecological health. This is a serious setback of the work being done at these sites, and the Forest Preserves police have assigned a detective to lead the ongoing investigation," Stagner said.
Since the first incident Oct. 1, officers have increased attention to forest preserves, and the department recently began dedicated foot patrols of the area using maps of sites of concern created with volunteer leaders, Stagner said.
The Forest Preserves will also install temporary signs at LaBagh and Forest Glen Woods to emphasize the purpose and importance of the fencing, Stagner said.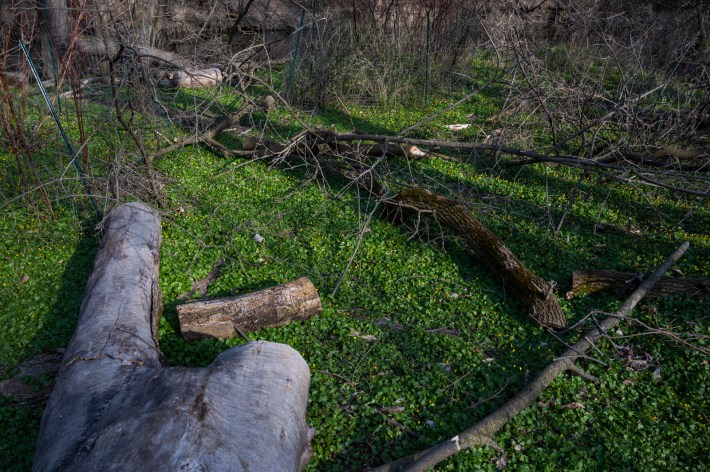 The Chicago Ornithological Society, which fundraises for the shrubs and fencing material, said the destruction poses a threat to the restoration work. The group recently postponed its planting of 54 native shrubs and understory trees due to the vandalism, group leaders said in a news release.
"LaBagh Woods is a vital migratory stopover for birds during spring and fall. Hosting more than 200 bird species, it is one of the top birding sites in Chicago," according to the society. "The future of eight years of restoration work is at risk." 
The total costs for the plantings and fencing, which is sourced from donations, grants and the society's own funds, are $86,000, according to This Week In Birding's recent newsletter.
Volunteers and the Forest Preserves police ask people to call 708-771-1001 if they see anything suspicious and to share identifying factors, like what time of day the vandalism might be occurring and a description of people or cars involved.
Volunteers such as McFarland hope the person will be caught soon so the vandalism can end and the team can get back to work.
"We are resilient," he said. "We will move past this."
Listen to "It's All Good: A Block Club Chicago Podcast":