WOODLAWN — Hundreds of migrants bused from Texas to Chicago will not be sheltered in a vacant Woodlawn school building, Mayor Lori Lightfoot's office said, an apparent reversal from the city's plans from just a few days prior.
Ald. Jeanette Taylor (20th) said Monday she was briefed last week by the Mayor's Office and the city's Department of Family and Support Services that hundreds of men and women would be housed temporarily at the former Wadsworth Elementary School, 6420 S. University Ave.
Taylor and Woodlawn residents spoke out against bringing migrants to Wadsworth, saying it "made no sense" to place Latino migrants in a predominantly Black community with few services for Spanish speakers.
Lightfoot spokesperson Ryan Johnson said Tuesday there are "no plans" to use the vacant property as a temporary shelter for migrants at this time. Johnson did not answer further questions about whether the city called off its plan to bring migrants to the school.
"The city will continue to work with county, state, local leaders and community-based partners to explore all options for temporary shelters in order to respond to emergent needs for new arrivals," Johnson said.
More than 3,500 people have arrived in Chicago since Aug. 31, when Texas Gov. Greg Abbott began busing them out of the state to protest federal immigration policies.
Lightfoot and Gov. JB Pritzker have blasted Abbott, saying he is "sowing chaos" as part of a xenophobic and inhumane "political game."
City officials briefed the alderperson Thursday about plans to use the old Wadsworth building to house 500 single men and women bused from Texas, Taylor said.
The briefing came days after residents began calling to ask about activity at the long-vacant property, Taylor said. The building on Oct. 14 underwent its first city inspection since 2017, the year the University of Chicago's charter school moved out.
After learning of those plans, Taylor worked with community groups to prepare for the migrants' arrival despite her frustration with the site's selection, she said.
City officials did not seek Taylor's input before presenting her with a plan for Wadsworth last week, she said. The alderperson was not aware Lightfoot's office did not plan to use the site before being contacted by Block Club, she said.
"They would [notify] everybody but me," Taylor said. "This administration has made [my job] very difficult. … The city is not going to get any better if we don't drop our egos and attitudes and work together."
Citing an overwhelmed shelter system, Lightfoot asked alderpeople on Friday to identify vacant properties in their wards that could house 500-1,000 people. Lightfoot's request came after her office clashed with Taylor over the Wadsworth plans, according to WTTW.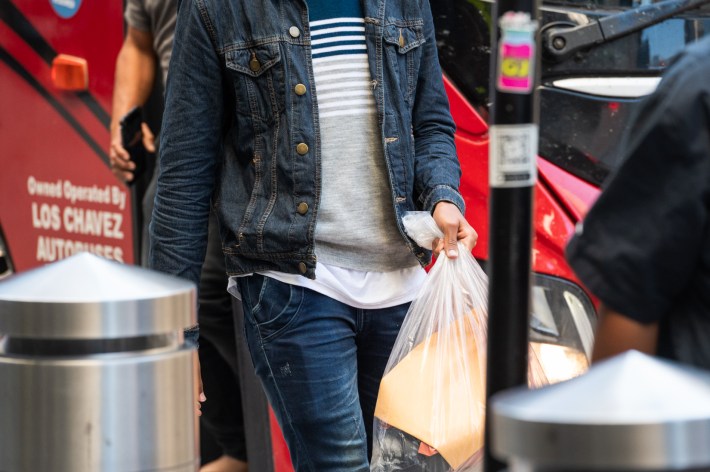 Community groups and service providers are working with Taylor's office to propose locations where migrants can be housed near the services they need, she said. Migrants are "absolutely" welcome in the 20th Ward, Taylor said.
But the back-and-forth over the Wadsworth site exposed racial tensions from Black South Siders toward Latino migrants.
Black neighbors spoke out against the Wadsworth plans amid a years-long struggle to preserve affordable housing and prevent displacement in the neighborhood, Taylor said Monday.
Black residents feel they "can't get nothing" while the city is "taking care of everybody else," Taylor said.
Taylor distanced herself from the sentiment — "not that I agree with it, but I got to listen to it," she said. The city should act quickly to help locals and migrants, she said.
City officials have asked Chicagoans to donate and volunteer to support the migrants as they arrive from Texas. For more information on how to help, click here.
Listen to "It's All Good: A Block Club Chicago Podcast":