GRAND BOULEVARD — Bronzeville will soon begin a pilot program to add private security to the area, bringing in a South Side-based company to collaborate with a community watchdog group to monitor busy streets and residential areas.
Ald. Sophia King (4th) announced the pilot program at a community last week. Her office will collaborate with Ex Cons for Community and Social Change and Halo Security Group on the project, which will have an unarmed security team and an intervention team to address some of the root causes of violence, King said.
The pilot will launch in two weeks, King said. It will cost $100,000, with King using a discretionary microgrant to cover it.
The teams would patrol residential and commercial areas between 39th to 47th streets and Vincennes to Cottage Grove avenues, officials said. That includes the busy Cottage Grove business strip home to several restaurants and the 4400 Grove development, as well as numerous churches, Mandrake and Armstrong parks and several residential blocks.
Homicides and sexual assaults have decreased in the Wentworth (2nd) Police District since October 2021, which includes Bronzeville, according to Police Department statistics. But burglaries and car thefts are up 134 percent and burglaries up 59 percent in 2022 compared to 2021.
RELATED: Hundreds Of Kias And Hyundais Are Being Stolen In Cook County — Is A Viral TikTok Video To Blame?
Halo Security, whose office is in Bronzeville, bills itself as a "premier, elite security guard company" launched by current and former law enforcement officers. The company specializes in security for high-end residential buildings, according to its website.
The ex cons group recently began patrolling Chicago Transit Authority stations after multiple violent incidents on the Red Line. Founder Tyrone Muhammad also made headlines in March when he interrupted a rally honoring the deaths of Black trans women to call attention to the wider issue of violence inflicted upon Black Chicagoans, causing rally organizers to reschedule their event.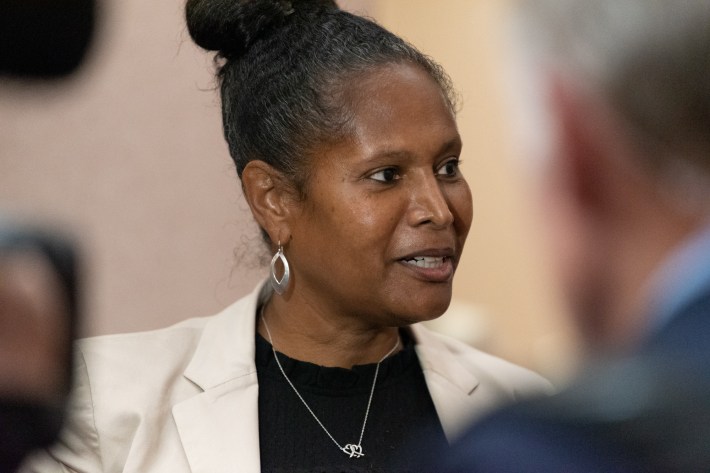 Frustrated with crime, several other neighborhoods and their leaders have turned to private security and non-police patrols.
A private security firm began patrolling parts of Mount Greenwood, Beverly and Morgan Park in June after some business owners expressed concerns about crime.
The Chicago Loop Alliance doubled the number of street ambassadors on its team in May after a string of violent incidents, including the shooting of a 19-year-old near The Bean, a tourist hot spot.
In April, a group of Lincoln Park residents attempted to organize to hire a security firm for their neighborhood, asking every household to pitch in $1,200 a year to defray the $175,000 cost.
Armed private security began patrolling parts of Bucktown in December.
More recently, residents in the West Loop called on Ald. Walter Burnett Jr. (27th) to explore hiring security to patrol the area after two attempted abductions in August and September.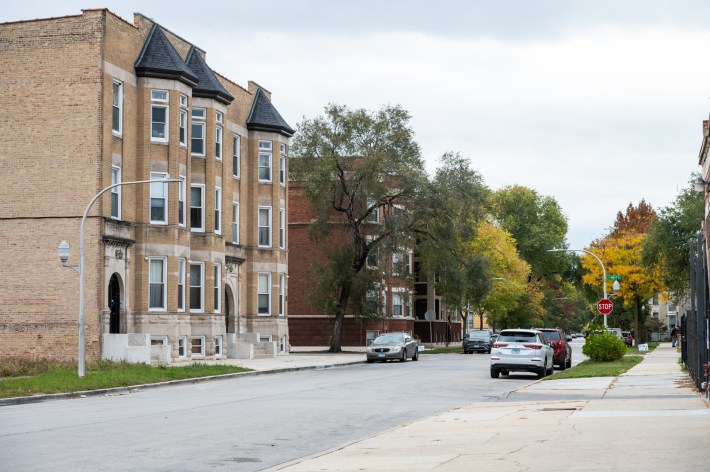 Those measures have seen pushback from neighbors and city officials — including Mayor Lori Lightfoot, who cautioned against "creating a circumstance where public safety is only available to the wealthy."
Bronzeville resident and Watch Guard founder Marquinn McDonald applauded King for taking action on public safety. His team of volunteers has patrolled Bronzeville and other parts of the South Side since 2018 and refocused their efforts in 2020 after looting and surges in violent crime.
"I hope the program is successful, and I'm grateful that this is happening. The collaboration between grassroots organizations, city government and the police department to help turn the tides against violence happening in Bronzeville and the city sounds like it would be a great plan," McDonald said. "But I hope this isn't a political ploy because it's the season. Some politicians — not saying her — drag their feet until election time to come up with great ideas to help the community. I'm hoping this isn't the case."
Listen to "It's All Good: A Block Club Chicago Podcast":