CHICAGO — Advocacy groups are offering Asian Chicagoans personal safety alarms and defense training amid a continued surge in anti-Asian hate crimes.
The Coalition for a Better Chinese American Community is providing more than 400 handheld safety alarms to Asian Chicagoans, giving them out at events and at tables set up in the community, said advocacy manager Vivian Zhang.
Many of the people taking advantage of the offer are older and use public transit or walk, Zhang said. People can pull a pin on the alarm so it makes a loud sound in a bid to scare away an attacker or alert others the user needs help.
The initiative comes as anti-Asian hate crimes in Chicago have risen during the COVID-19 pandemic, from two in 2020 to nine in 2021 and eight in 2022, according to police data. Similar upticks have been seen throughout the country.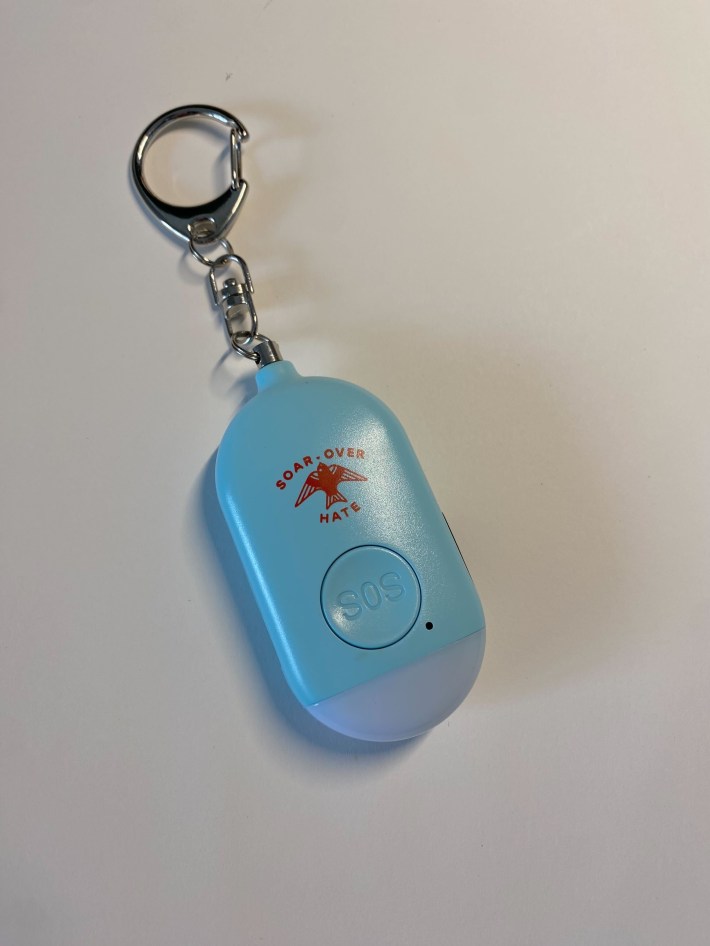 A video last month showed two people attacking and robbing an older Asian man as he rode the Red Line. The fatal shooting of Woom Sing Tse, 71, in Chinatown in December sparked calls for more cameras, lights and longer-term violence prevention efforts in the neighborhood. 
About 7 percent of Chicagoans are Asian, according to the Sun-Times.
Chicago has a large population of Asian Americans — but they don't account for as much of the overall population as some coastal cities. That means hate crimes can fly under the radar and may be underreported, said Andrea Chu, the Midwest organizing manager at Asian Americans Advancing Justice. 
"This violence against our communities is not over, and I don't think it'll be over anytime soon," Chu said. "When you look at Islamophobia after 9/11, that violence didn't go away. There's a real impact on public safety from the anti-Chinese rhetoric from politicians, in terms of COVID and economic competition, that continues to take a toll."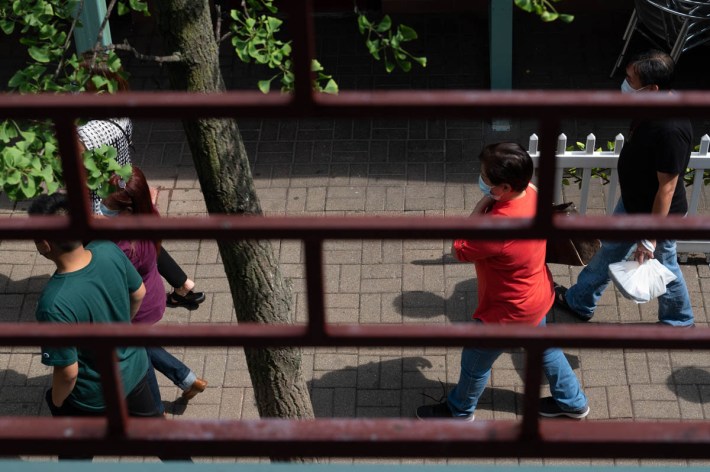 Asian Americans Advancing Justice hosts bystander intervention trainings over Zoom to prepare people if they witness a hate crime, Chu said. Local community groups are also doing outreach to Asian-American residents to encourage them to report hate crimes and are partnering with police to serve as translators during home visits, said Grace Chan McKibben, executive director of the Coalition for a Better Chinese American Community. 
Brinca Siow, a medical student in Chicago who interned at anti-Asian violence group Soar Over Hate in New York City, donated the personal safety alarms to the coalition. Siow first saw a "real eagerness from people" to pick up the alarms, sometimes two or three at a time for family members, as anti-Asian attacks surged in New York City. 
"It empowered the New York Asian community to feel safe and take action into their own hands. The hope in Chicago is that they'll also give people an extra layer of safety and sense that they're not helpless walking the streets," Siow said. "As a woman, this problem has been pervasive throughout my entire life. And for the Asian community as whole, there's been an unprecedented increase in hate crimes since COVID." 
Zhang said the coalition is happy to give people the alarms even if they only "give the feeling of safety, which is as important as actual safety." 
"We don't want our seniors to feel constantly threatened when they're outside. It puts a mental wear and tear on people," Zhang said. "There's a bigger awareness now around this issue, and the Asian community here in Chicago has always been very caring." 
More than two years into the pandemic, there's a "clearer picture for how pervasive anti-Asian hate actually is, and how we need to come at it from many angles," Chu said.
The coalition is working to get out the vote in Asian communities, Zhang said. Asian Americans Advancing Justice advocated for a successful effort to teach Asian American history in Illinois schools and has joined efforts to reform racist police practices and reduce bias in the criminal justice system, Chu said.
"We want to get to a place where people don't just feel safer, but are safer," Chu said.
Watch our "On The Block" TV show on The U, CW26 and MeTV.
Listen to "It's All Good: A Block Club Chicago Podcast":