CHICAGO — MacKenzie Scott continues to turn towards Chicago to give away millions.
The philanthropist has donated $4.2 million to the Girl Scouts of Greater Chicago and Northwest Indiana, according to a news release.
The donation is part of an $84.5 gift to the Girl Scouts of America, to be shared by 29 local councils Scott selected, according to the news release.
It's the largest donation from one person in Girl Scouts history, leaders said.
"[This gift] will will serve as a catalyst in our work to advance a multi-year, local vision and strategy to be a more equitable, trauma-information organization focused on the needs of girls in all communities," local Girl Scouts CEO Nancy Wright said in a statement.
The donation will create more membership opportunities in underserved areas, expand career and mental health services, and pump resources into the scouts' STEM program, which teaches coding and aeronautics, according to the news release.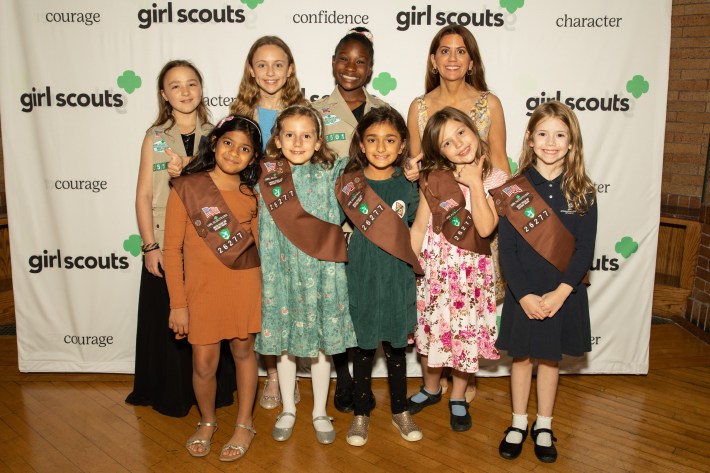 Additional investment will be made in staffing, research, volunteer training and to "future-proof" girl scout facilities, according to the press release.
Local girl scouts are 5 to 17 years old from six Illinois counties, including Cook County, and four Indiana counties. More information about local girl scouts programs is here.
Scott also gave $2 million in March to Community Organizing and Family Issues, a nonprofit advocacy group for low-income parents. Last year, Scott gave $5 million to Uptown's Black Ensemble Theater and another $5 million to Kennedy-King College. All were the largest donations the organizations ever received from one person.
Scott pledged to give away the majority of her wealth after splitting from Amazon founder Jeff Bezos in 2019. Her donations have often supported mothers, girls and racial equity.
Listen to "It's All Good: A Block Club Chicago Podcast":