AVONDALE — To those who call Avondale home, the Northwest Side neighborhood is many things — a historically Polish and Latino enclave, a destination for buzzy restaurants, bars and shops and a gentrifying community in need of more affordable housing.
Now Avondale has a new, all-encompassing title: one of the coolest neighborhoods in the world.
Time Out polled 20,000 people and "grilled" local experts to come up with a ranking of the top neighborhoods around the globe "for fun, food, culture and community."
Avondale ranked 16 out of 51 on the magazine's list.
Once a nexus for Chicago's Polish community, Avondale is now equally defined by some of the city's best Mexican food and a truly madcap array of small businesses – like The Brewed, a horror-themed coffee shop, or bug museum and education centre The Insect Asylum.

Take a walk down Milwaukee Avenue and you'll discover everything from trendy new bars and airy plant stores to decades-old sausage shops catering to the neighbourhood's Polish-speaking population.

Avondale is a rare place that feels equally welcoming to families, arty twenty-somethings and working-class Chicagoans – and as the neighbourhood deals with rising rents and other symptoms of gentrification, community organizations are hard at work to make sure it stays that way.

Time Out
It's true Avondale has attracted an eclectic mix of small businesses in recent years. A stretch that for many years was lined with vacancies — Milwaukee Avenue between Kimball and Central Park avenues — is seeing a resurgence. That area is on its way to becoming a bar and restaurant district with spots such as Central Park Bar, Mother's Ruin, Loaf Lounge and the revived Podlasie Club.
The ranking doesn't mention that Avondale has also become a hot spot for horror-themed businesses. On top of The Brewed, the neighborhood is home to Bucket O'Blood Books & Records, The Horror House and horror-adjacent heavy metal spots DMen Tap and Kuma's Corner.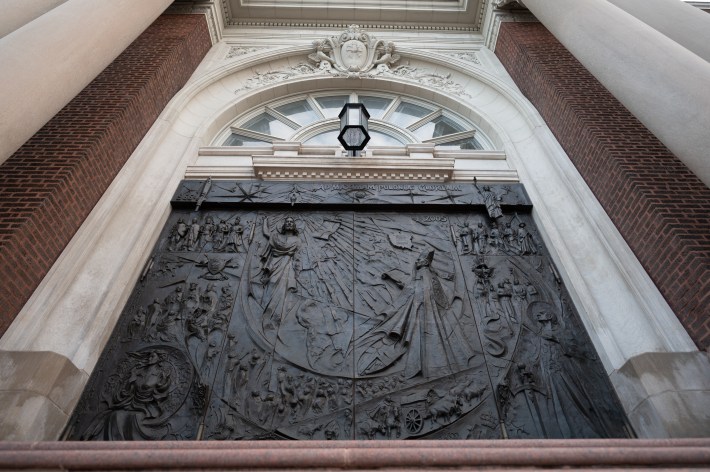 Time Out nailed it in their last paragraph: Avondale is most easily defined as a neighborhood in flux. Rents are rising and trendy businesses are popping up all the time, which has longtime residents and community organizers on edge.
Avondale is among a small group of Chicago neighborhoods that have seen a 30 percent growth in median household income over the past decade, according to a WBEZ analysis of census data. The neighborhood has also seen its white population grow and Latin population decrease, according to the report.
To some, "coolest" neighborhood may be a hard pill to swallow.
Neighborhoods ranked higher than Avondale in Time Out's list included Ridgewood in Queens, New York, Barrio Logan in San Diego and Mile End in Montreal, Canada.
Rogers Park recently was ranked fifth in the Money.com list of top 50 places to live in the United States.
Chicago was named "the best big city in the U.S." by Condé Nast Traveler earlier this month, the sixth year in a row the city has won the title. Time Out ranked the city second-best in the world this summer.
Listen to "It's All Good: A Block Club Chicago Podcast":