ROGERS PARK — The city's northernmost neighborhood is also its best place to live — and one of the best in the country, according to a new ranking.
Rogers Park was ranked fifth in the Money.com list of top 50 places to live in the U.S.
The financial advice publication said Rogers Park's diversity and welcoming nature is one of its best qualities.
"Residents often rave about the neighborhood's multiculturalism and cite that as the foundation of what makes Rogers Park such a unique place. (Its walkability and easy access to public transit don't hurt, either.)

Money.com
Sure, the ranking might use Devon Avenue's "Little India" as an example of the neighborhood's diversity, and that is technically in West Ridge. Also it's a neighborhood listed among 49 cities and suburbs. (Sorry, the rest of Chicago).
But Money.com gets a few other things right about Rogers Park, including its college-town feel thanks to Loyola University, the relative affordability of its housing and its walkability.
The ranking doesn't even mention that Rogers Park has the most beaches of any neighborhood in the city and some of its most accessible lakefront spots, too.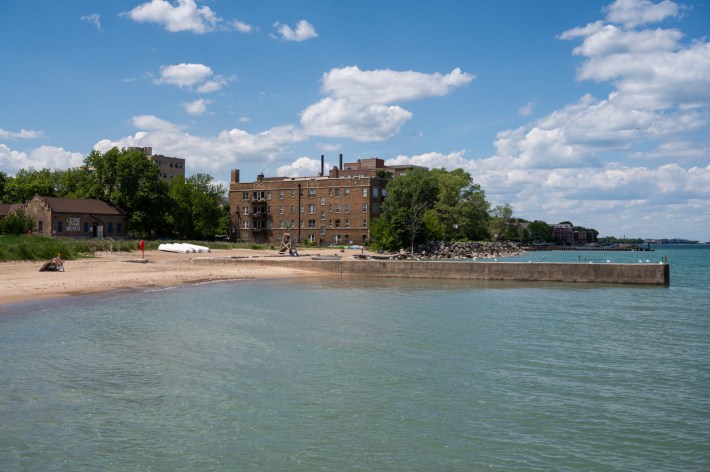 Rogers Park is one of just two Illinois places to earn a spot on the list. Naperville is ranked the 16th best place to live.
Beating out Rogers Park are: Atlanta (1), Tempe, Arizona (2), Kirkland, Washington (3) and Raleigh, North Carolina (4).
Rogers Park has received similar praise before. In 2020, Rent Cafe called Rogers Park "The city's best kept secret."
Other Far North Side neighborhoods have also been honored in "best of" rankings. Last year, Andersonville was ranked second coolest neighborhood in the world. Uptown came in at number 24 coolest neighborhood the year prior, as ranked by Time Out.
Chicago recently was named "the best big city in the U.S." by Condé Nast Traveler, the sixth time in a row the city has been named as such. The city was ranked second-best in the world this summer by Time Out.
For more on Money.com's rankings, click here.
Listen to "It's All Good: A Block Club Chicago Podcast":