NEAR NORTH SIDE — For nearly 66 years, Alfredo Fricano has cut hair on the Near North Side — for Chicago's crooks and cardinals alike. 
The 84-year-old barber, now toupeed but forever jovial, remembers when the neighborhood only had one high-rise and haircuts were $1.75 a pop. 
Fricano's old-school shop at 4 W. Chicago Ave., named "Alfredo's" with checkered floors and barber's poles, is covered in framed pictures of the city's former powerbrokers in Fricano's chair. 
There's George Dunne, the former president of the Cook County Board of Commissioners and right-hand man of Mayor Richard J. Daley.
Fricano's also shaped up judges and sycophants who long pulled the levers and greased the wheels of the city's political machine, he said. 
Alfredo's Barbershop "had me covered up all around," Fricano said.
Mobsters who ran the taverns and strip joints on Rush Street in the '60s and '70s would often drop in, from Ken Eto to "Big Joe" Arnold to Joseph Vincent "Little Caesar" DiVarco, Fricano said.
Fricano insists he's kept his ears clean. 
"As long as you cut hair and mind your business, you got nothing to worry about. This is not a squealing barbershop. That's why I'm still here," Fricano said. "I told them not to talk about it. 
"And if you do, talk to yourself."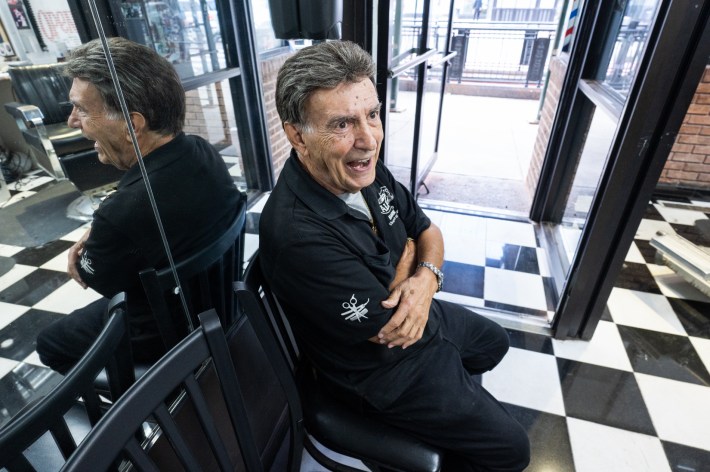 The barber has friends in high, low and holy places. 
During a recent visit, Fricano opened his drawers and dusted away old hair to reveal a red box with a rosary given to him by Pope Francis during an audience at the Vatican.
Alfredo's is the closest barbershop to Holy Name Cathedral, 735 N. State St., and Fricano was the go-to stylist of Cardinal Francis George, and he now cuts hair for Cardinal Blase J. Cupich, he said. 
"I told the cardinal, in case you should die before me, please tell God something before I get there," Fricano said. "Maybe I can open up a barbershop in heaven."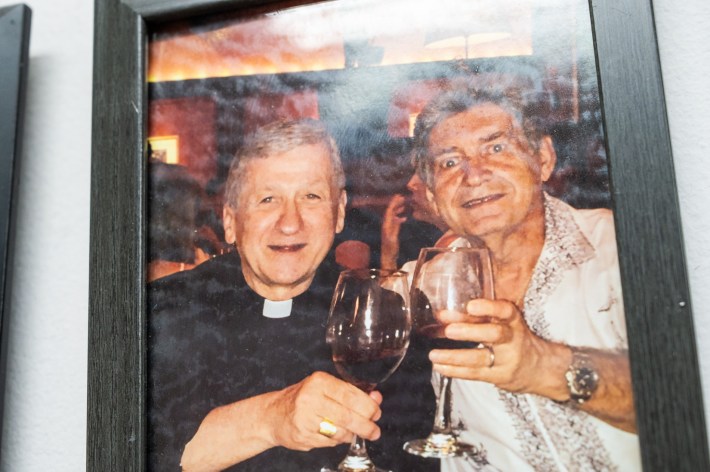 Fricano and his family immigrated from Sicily to Chicago when he was 14 years old, making their home on West George Street in Lakeview. The young Italian flew through barber school and took a gig at Anthony's Barbershop, 833 N. State St., in 1957, he said. 
Fricano took a hiatus from 1962 to 1965, when he was "grabbed by the neck" to join the Army, where he gave soldiers free haircuts and waited on the front lines in Germany during the Cuban Missile Crisis. 
But Fricano's job at Anthony's was back home waiting for him.
"Anthony was a gambler, but I was a smarter one," Fricano said.
Fricano bought the shop in 1972, and Anthony's became Alfredo's.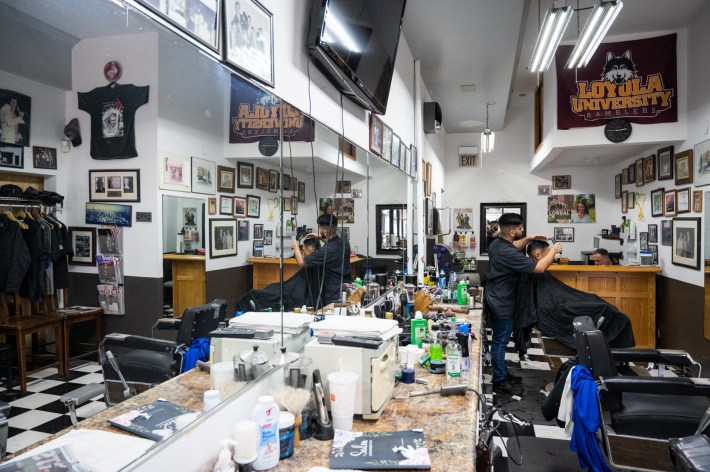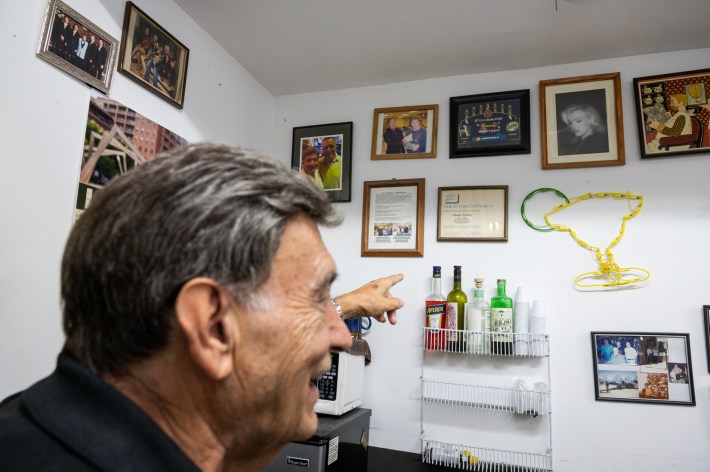 Around those years, mobsters "ran the street," Fricano said. Police would stake out the shop from the place they rented across the way, snapping photos of characters in Fricano's barber chair, he said.
"I'd be giving a guy who kept dirty books a shave, and the police would come in and pick him up," Fricano said. "They'd take him in, pull him out and he'd be back a couple hours later to finish the rest of it." 
Fricano's current clientele include those who've kept their mouths shut or paid their dues, coming in for cuts for more than 30 years, he said. Fricano won't retire anytime soon "because I enjoy myself and Chicago is my town," he said. 
"This will always be Alfredo's. I've kept a good name and everybody knows me," Fricano said. "So you'd gotta be insane to change things now."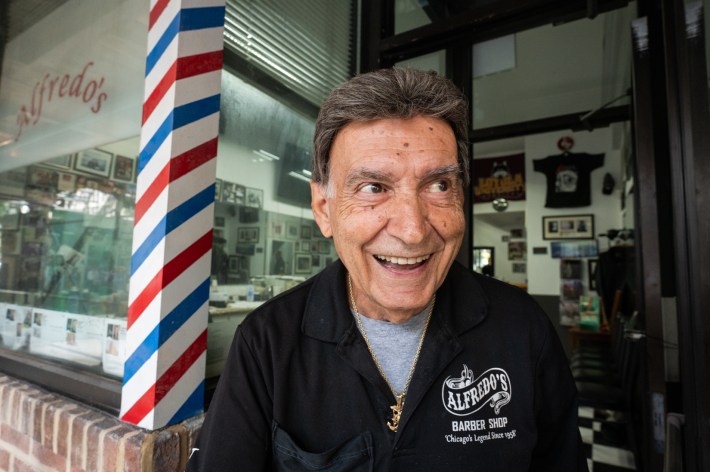 Listen to "It's All Good: A Block Club Chicago Podcast":