JEFFERSON PARK — A Jefferson Park apartment complex approved earlier this year has been delayed, but it is still slated to take over a long-empty lot.
The 24-unit complex at 4415 N. Milwaukee Ave., which was approved for a zoning change by the City Council earlier this year, has had its timeline slowed down due to pandemic delays, but it's inching forward, said Paul Tsakiris, founder of First Western Properties, the company developing the site.
The company is working with architects and engineers to draft project drawings to submit to the city for building permits, Tsakiris said.
"Things have slowed down a little bit because the trades were a little busy … [but] it will be a beautiful building," said Tsakiris, who grew up on the Northwest Side and lives in the area.
The four-story, $9.5 million development will have 24 parking spots and 3,601 square feet of ground-floor retail space. It takes over a lot that's sat empty for almost 20 years. Tsakiris has owned the land since 1998.
After a 2004 fire destroyed a three-story building that included a bowling alley, Tsakiris tried unsuccessfully to sell the lot. He eventually decided to develop it himself.
The lot is used for parking by people who live in an adjacent building.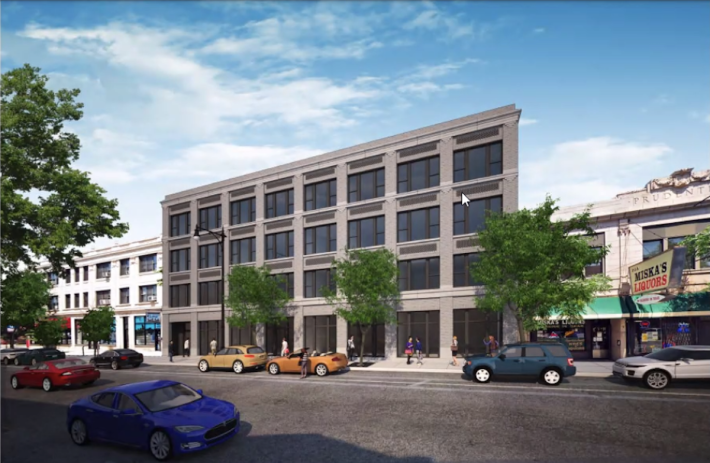 The building is slated to have 18 two-bedroom units renting at $1,800-$2,200 and six one-bedroom units renting for $1,200-$1,500, developers said at a meeting last year. Three units will be earmarked as affordable for renters earning 60-50 percent of the area's median income.
Under the city's Affordable Requirements Ordinance, developments that require a zoning change in areas with low levels of affordable housing need to have at least 20 percent of their units earmarked as affordable. In this case, the project would need five affordable units to meet city criteria.
Tsakiris has repeatedly said he's looking into meeting that requirement, but the "solution to affordable housing is density." The project still needs to be able to turn a profit, he said.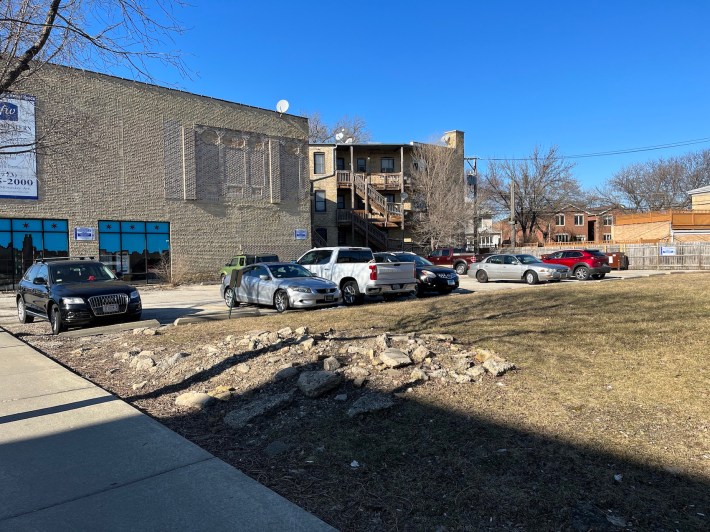 The project was proposed as a six-story building when it was brought to Ald. Jim Gardiner (45th) in 2019. The aldermen met with neighborhood groups that opposed the height and design elements.
"It will be smaller in scale than we wanted … we need to make the project break even at best," the developer said.
Tsakiris said he's had to walk a fine line between compromising costs of building the project with neighbor desires and stakeholders. He's tried to develop the lot in the past and is looking forward to landing a project he hopes will bring density and more retail to the intersection, he said.
The project will use all-union labor and could break ground next summer once all of the permits are in order, Tsakiris said.
Listen to "It's All Good: A Block Club Chicago Podcast":