RIVER NORTH — Ald. Brendan Reilly (42nd) has blocked a hotel plan on a desirable lot Downtown after neighbors expressed concerns over history of violence at a hotel next door.
Sonder, a boutique hotel company, wanted to build a hotel at 1 W. Huron St., which is currently being used as a parking lot, Reilly said in a letter to Ald. Tom Tunney (44th), chairman of the city's Committee on Zoning, Landmarks and Buildings Standards.
After reviewing Sonder's proposal for a hotel on the parking lot, Reilly said his office reached out to nearby residents.
"Given their experience and history of public nuisance at the adjacent Eurostars Hotel, the consensus among residents is vehement opposition to a new hotel being built on the vacant lot," Reilly said in the letter.
In September 2021, Eurostars Magnificent Mile Hotel at 660 N. State St. received a $10,000 fine as a result of a public nuisance case with the Mayor's License Discipline Commission.
The investigation included 16 allegations of criminal conduct by hotel guests from fall 2020 through March 2021, the Sun-Times reported. The hotel was required to agree to an operating plan which included a "no-gun and no-party policy."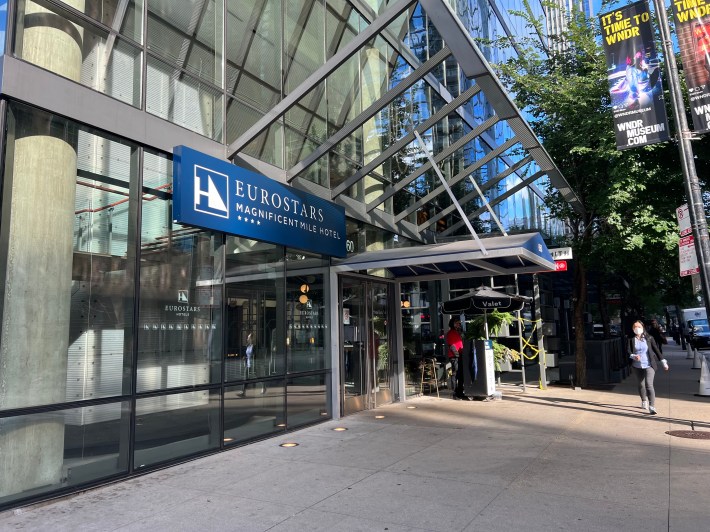 In December, a shooting on the hotel grounds prompted another disciplinary hearing in which Eurostars was fined. It again had to amend its a plan of operation and nuisance abatement plan, according to an April letter from Reilly to the city's Law Department.
"Yet again, the system is failing the River North neighborhood. It is no wonder so many licenses flout the rules and negatively impact public safety downtown," Reilly said in the letter.
As a result Reilly requested a zoning reclassification to excludes hotels from being built on the lot. The reclassification passed out of committee Tuesday and received City Council approval Wednesday. Sonders did not respond to a request for comment.
Brian Israel, president of the River North Residents Association said Wednesday that they support Reilly's push for "stronger enforcement of standards of conduct for operators."
Watch our "On The Block" TV show on The U, CW26 and MeTV.
Listen to "It's All Good: A Block Club Chicago Podcast":