THE LOOP — Hundreds of photographers and enthusiasts flocked Downtown to catch a glimpse of Chicagohenge as the sun set Thursday.
The phenomenon occurs on the spring and fall equinoxes, when the sun is in just the right position to rise and set between buildings on east-west streets.
As the sunset began to sneak out behind the skyscrapers along Randolph Street, an excited onlooker said, "It's happening!"
The surrounding photographers snapped their cameras, shuffled and cheered as the light streaked down Chicago's famed grid.
This spectacle can be seen a few days before and after the equinox, so there's still time to catch a glimpse.
Check out photos from this week: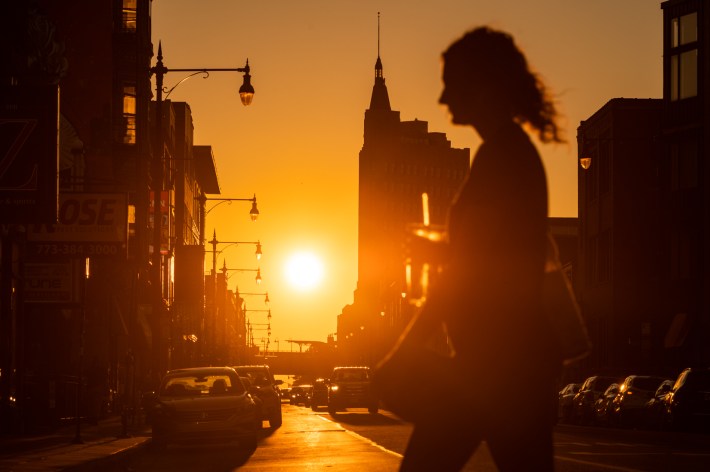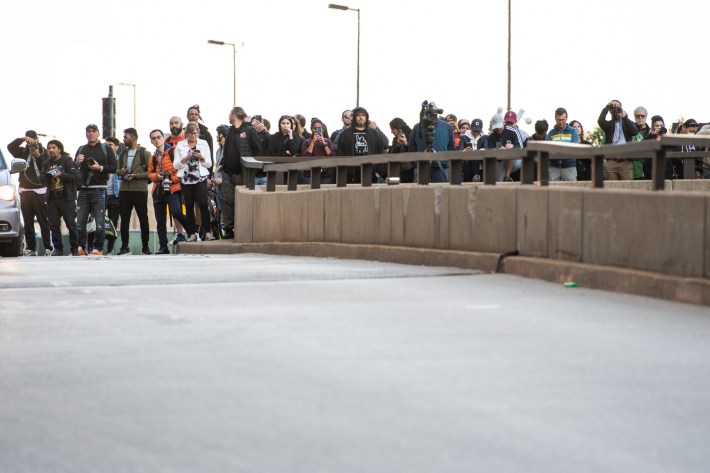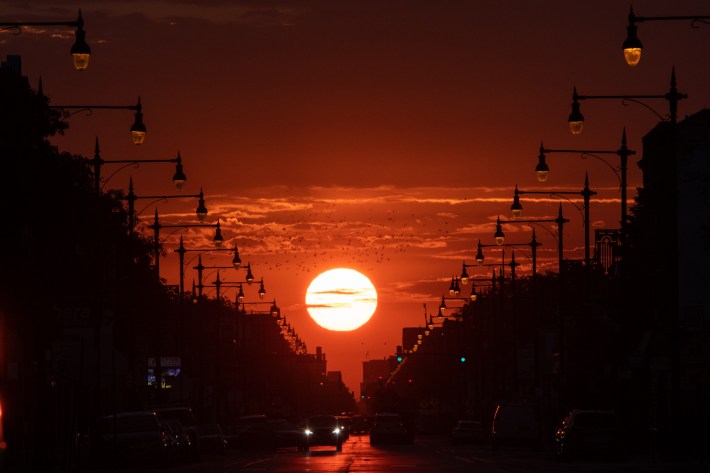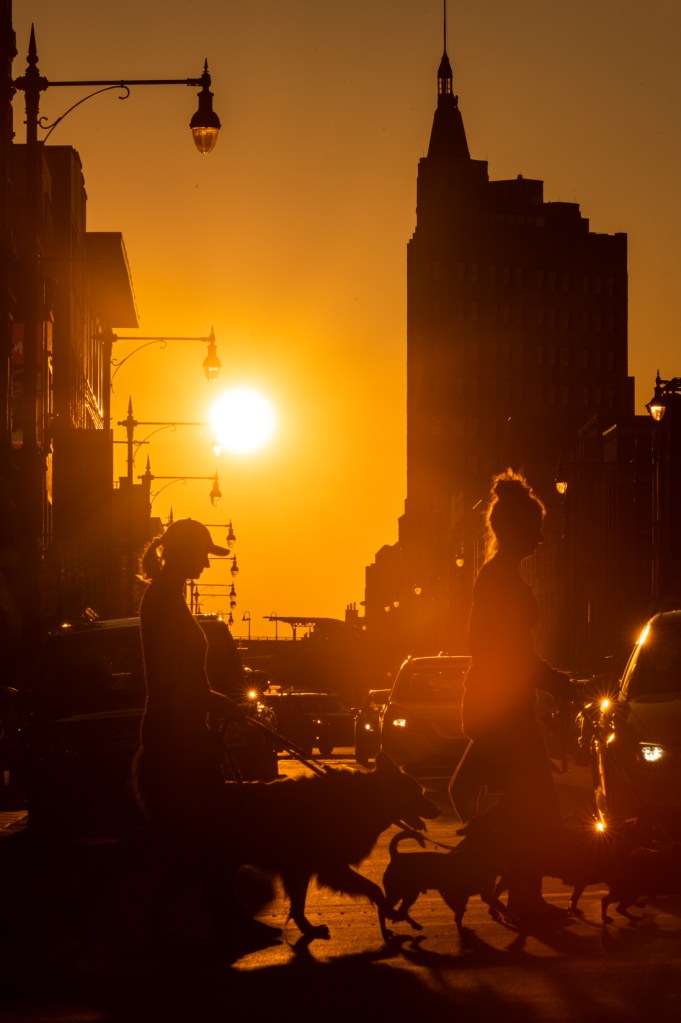 Listen to "It's All Good: A Block Club Chicago Podcast":